Give contacts a primary and secondary consultant
Users with permissions to edit contact records can allocate team members as consultants for clients.
---
Steps
Log in to your Artlogic database.
Go to Contacts.
Find a contact record that you'd like to assign to a (sales) person in your organisation and click the 'pencil edit' icon to open up the edit screen.
Under the first 'Contact' tab, scroll to General to find the consultant and secondary consultant options. Users logged in the system will appear in the drop down menu, but you can manually add any name to this field.

Your consultant/s will now appear in the contact record's preview pane and you can search your contact records by consultant (see below).
---
Tips
Searching your database by 'consultant'
By using an advanced search or filtering your results, you can narrow down your found contacts by their assigned consultant.
Exports and reports
Once you have narrowed down your Contacts list screen you can create documents, reports, send offer emails, or modify the contacts as you wish. This could include creating an Advanced report or exporting the sales history.
How to add a salesperson to new invoices
Consultants can be added to newly created invoices in the invoice settings, from the Company/Department/Sold by field: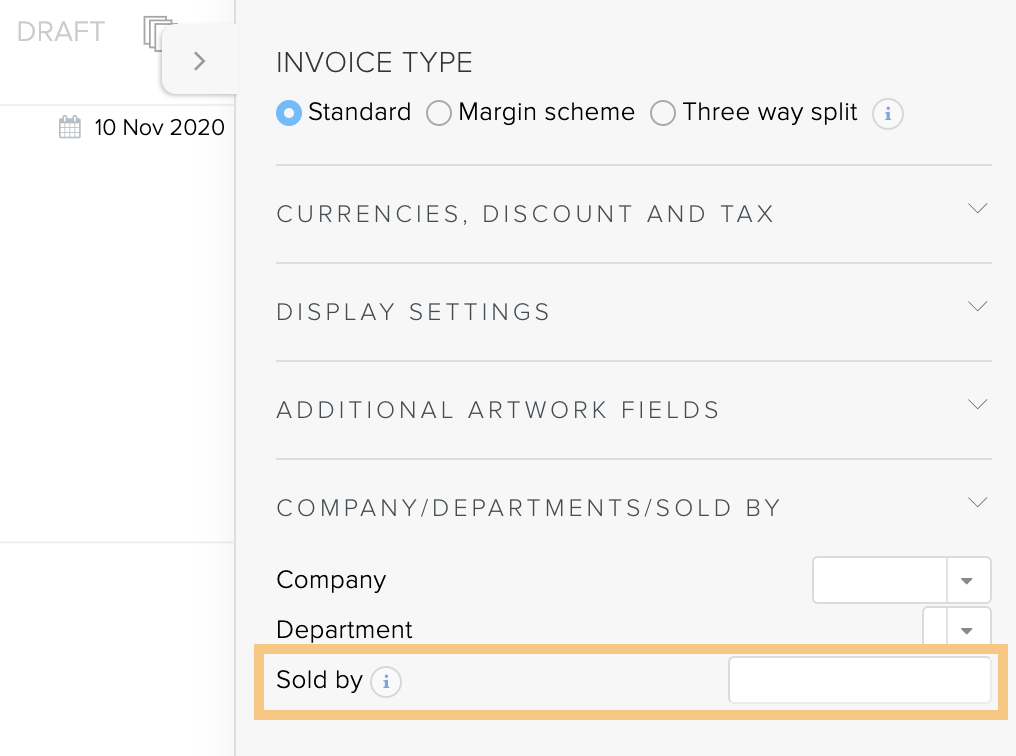 Adding commissions (or finder's fees) to invoices
You can also add commissions or finder's fees to invoices. Read this guide for more information on this.