This guide will show you where in the accounting section of your Artlogic database you can add commissions to a salesperson within your gallery staff or for outside finders.
---
Add the commission/fee to an invoice
Steps
Log into your Artlogic database (https://app.artlogic.net/accountID).
Go to Accounts > Invoices and find your chosen invoice.
Click on the 'pencil edit' icon to edit the invoice.
Besides the artwork record in the invoice, click on 'Options > 'Commissions'. You'll need to save the invoice before continuing.

Decide whether to add a commission and/or finder's fee and type in the relevant box to select either an existing salesperson or finder. Or, click 'New' in the respective fields to add a new salesperson or finder.
Click on 'Edit total sales commission value' if you wish to edit the percentage divided equally amongst all people entered.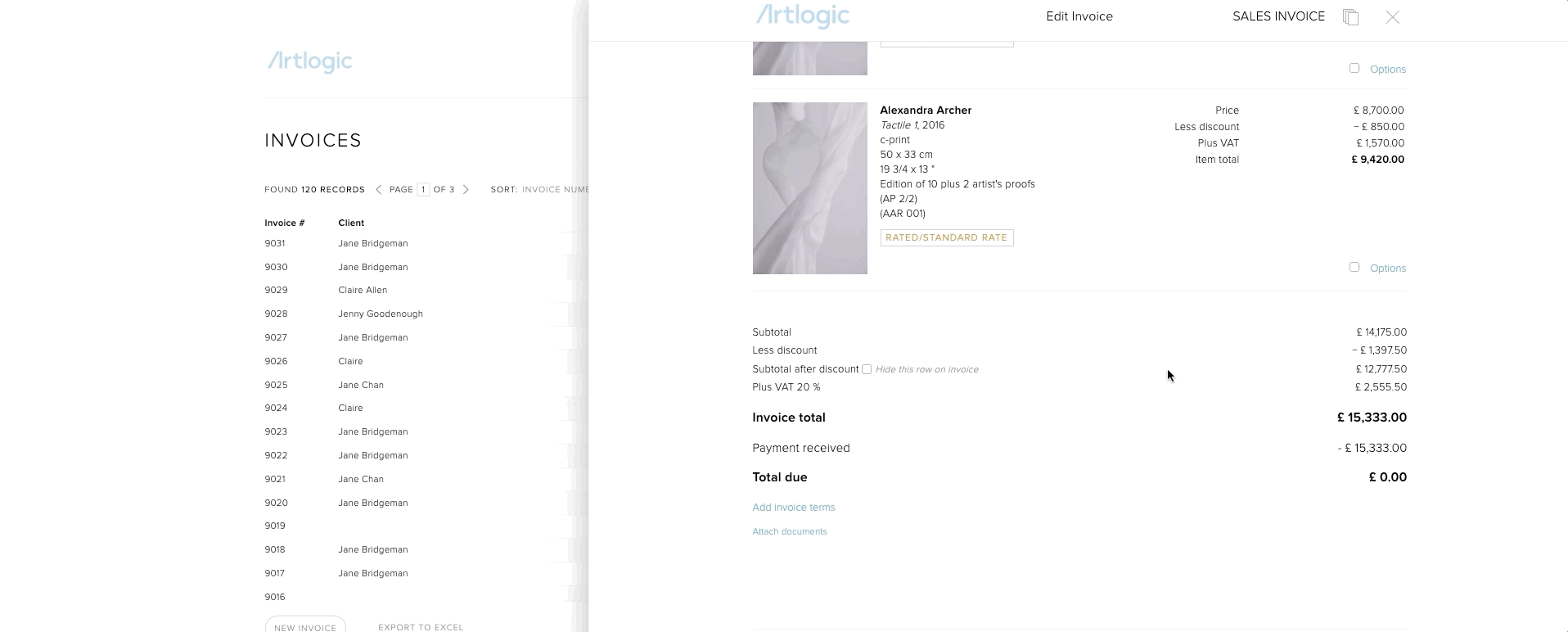 Please note: if the commission is being added to an invoice you have already generated, you will need to re-generate the invoice by clicking on the relevant invoice 'Options' > Regenerate sales invoice.
---
View this in your Accounts
After generating your invoice, the commission applied will appear in the Accounts record and the Invoice record. You will also be able to export/review the information using the Accounts reports & exports functionality in your database.

---
More info