How to set company/department values and add them to invoices
If a sale was finalised by a specific company or a department within your organisation, you can record this on the invoice.
---
Steps
Go to Accounts > Value lists > Companies or Departments.
Create a new value. For each company/department code, insert a unique number greater than '0'.
Click Save.

Create a new invoice from Accounts > Invoices > New Invoice. You'll be able to select the values from Settings > Company/Departments/Sold By: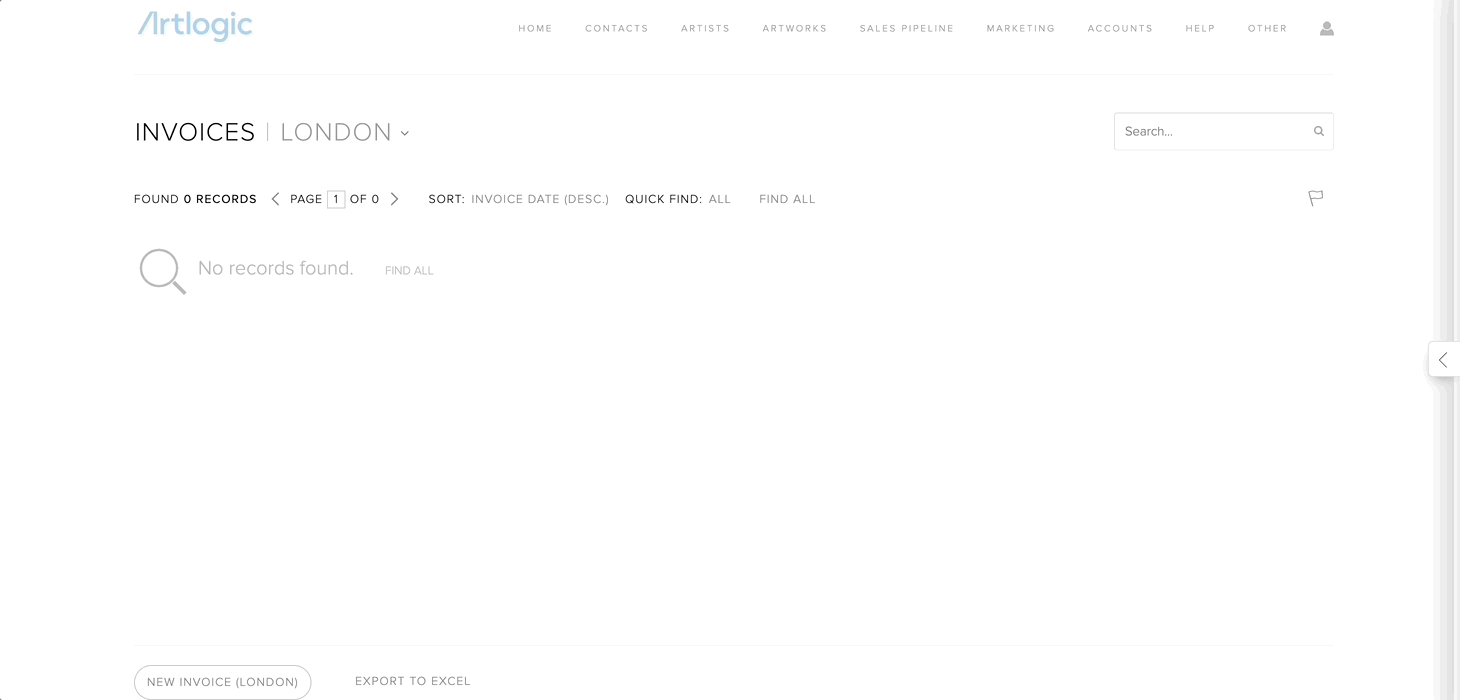 Please note: Company/department information is used for record-keeping purposes only and will not display on invoices generated.
Create Accounts Reports by Company/Department values
Once you add the Company/Department information on an invoice, you may use them as search criteria when creating an Accounts Report (Accounts > Accounts report and export):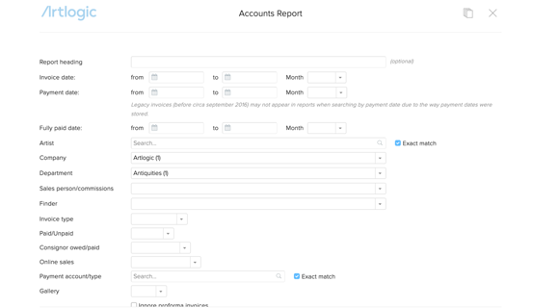 Export Company/department information
Additionally, you can export Company and Department information to Excel from the Accounts records (Accounts > Accounts Record).

---
More Information