This section of the database is dedicated to Market Intelligence-only artworks.
Who can use this feature?
To find out if this feature is included in your plan please visit this page or get in touch with our team on hello@artlogic.net to request further information.
If you signed up to Artlogic before July 2023 you can visit this page to view our previous plans. Should you have further questions please contact our Support team on support@artlogic.net.
---
How to find your Researched artworks
Artworks > Views > Researched Artworks
The Researched artworks section is a separate section in your Artworks inventory, it includes all the artwork records you have created for research purposes.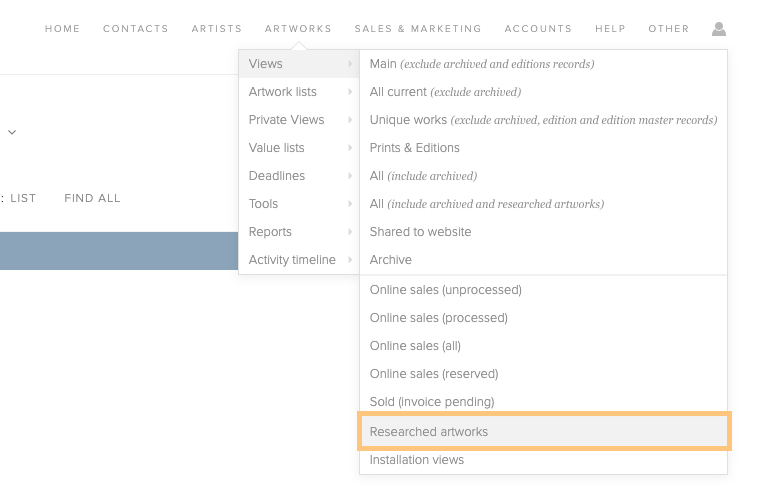 How to move artwork from Researched artworks to your Main inventory
Steps
Find your artwork record.
Click the 'pencil edit' icon to edit the record.
Go to the Financial tab, turn off the switch 'Market intelligence only'.
Following the same steps, you can also move an artwork record from your Main inventory to the Research artworks view. Note that the 'Market intelligence only' switch would only display if the artwork status is set as '3rd party'.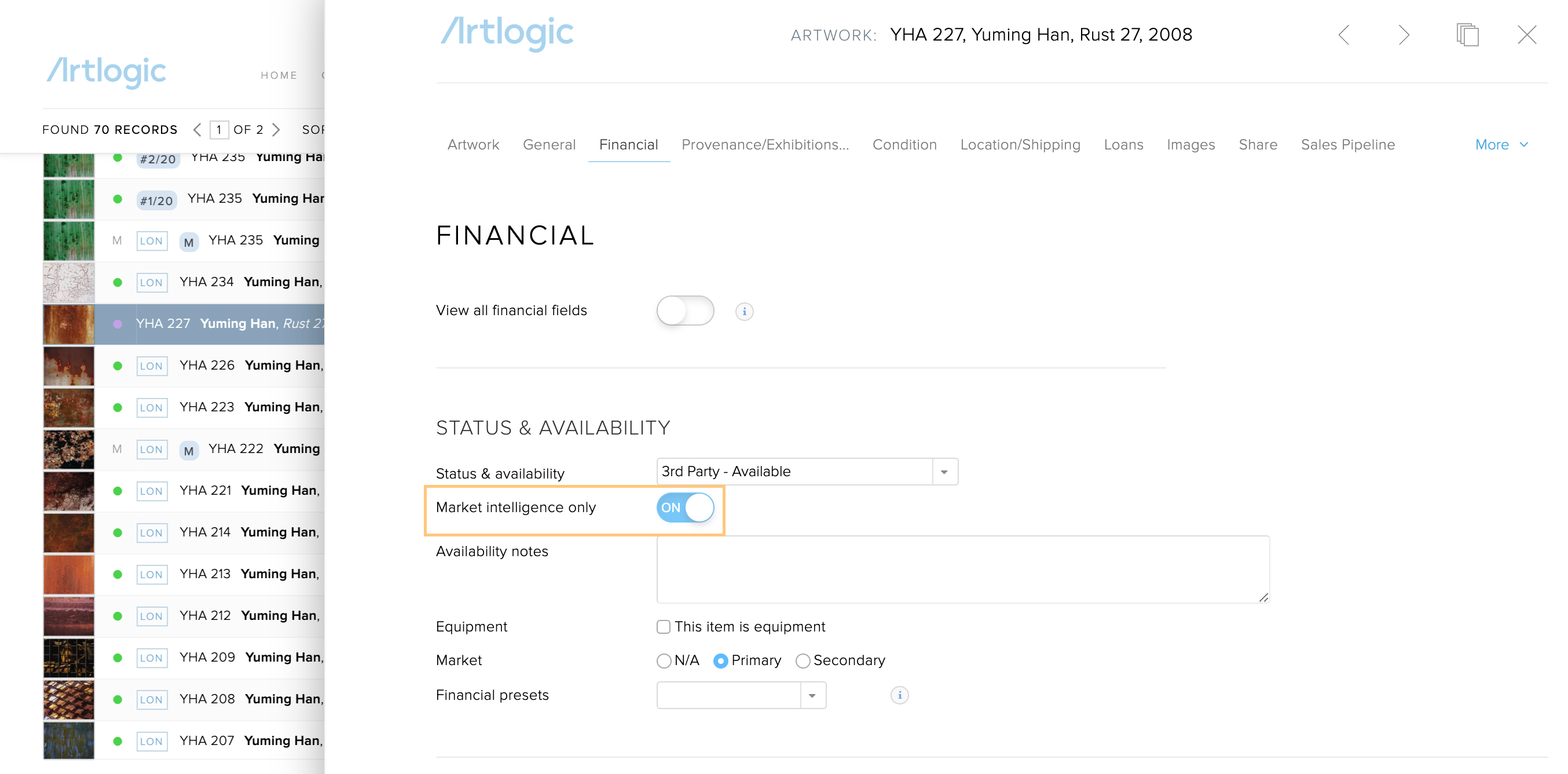 ---
Market Intelligence
Market Intelligence allows you to record your knowledge and insights about the art market.