Learn why we have designed certain layout options with this effect.
---
The 'List with full-bleed background hover image' is one of the Artist's list layout options on the website, which allows you to choose your own image as the background. As part of this layout option, there is a slightly darker transparent filter which we add to ensure that artist's names are always legible, no matter which background image and font you choose.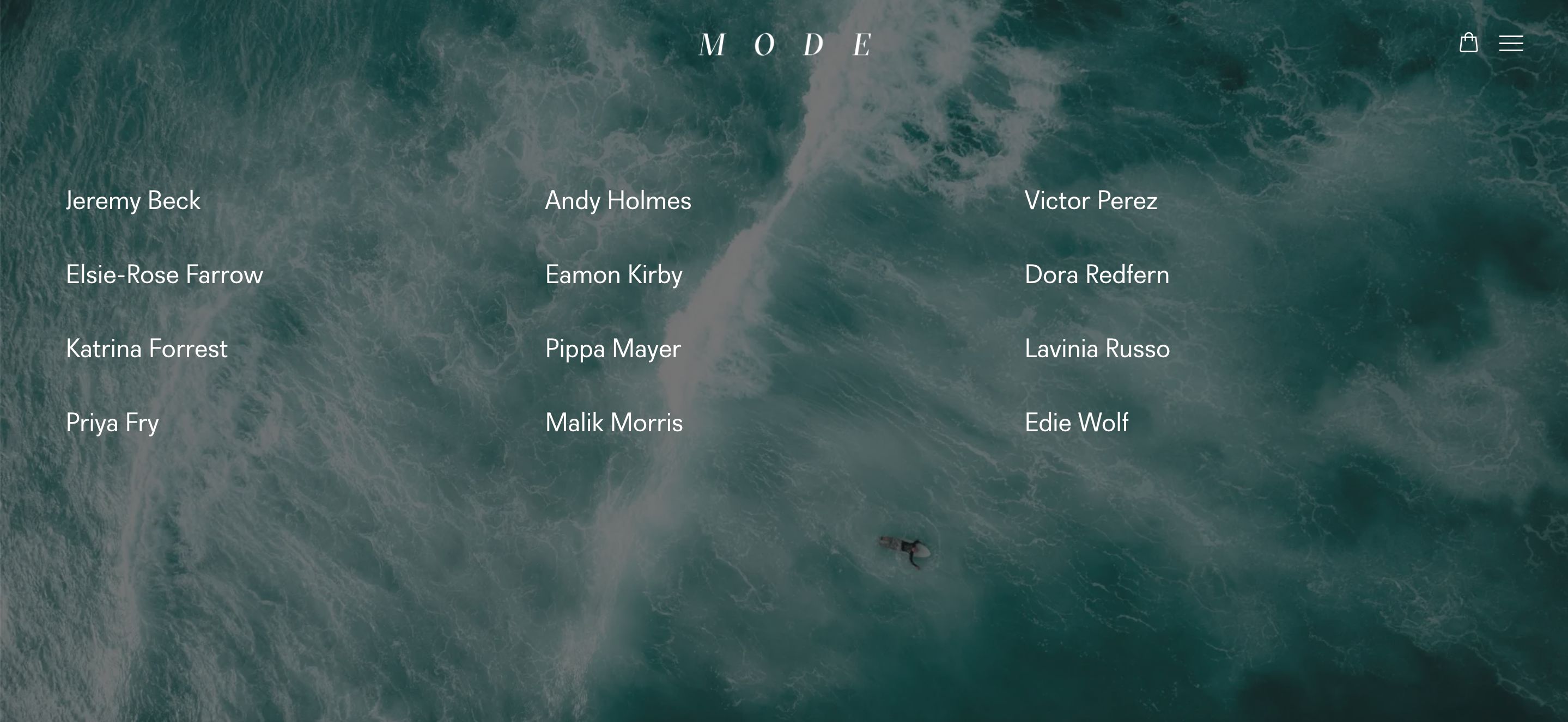 It is not possible to remove this entirely, but you can certainly try other design options if you prefer by logging into the CMS and clicking Settings > Settings > Artists > Artist list layout and trying our other options.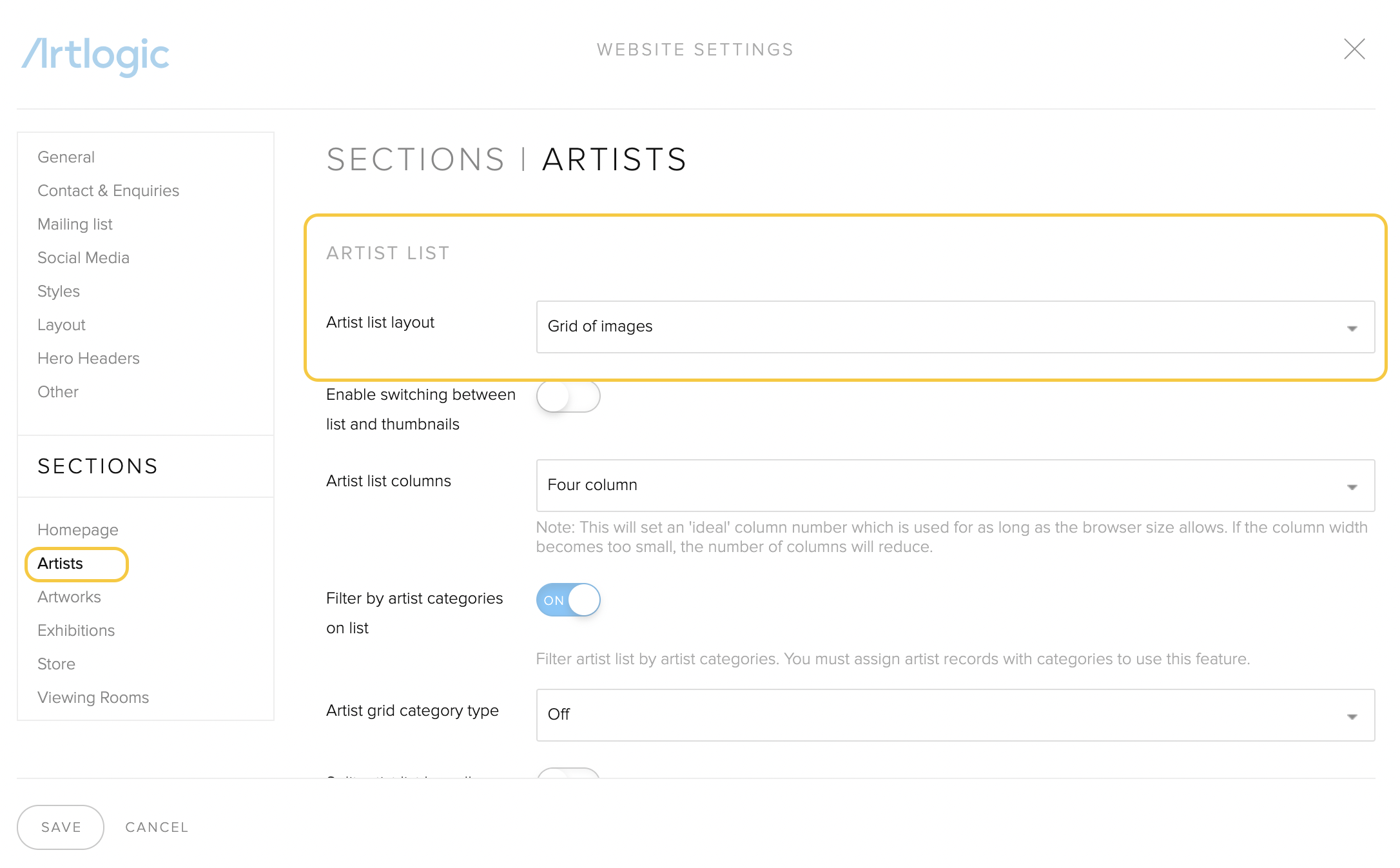 You can see how these options look with a selection of images by visiting our Artlogic Website page.