Read below for further guidance on the security features of these links.
---
Expiry and Login options
Private view links will not be accessible until you share the link directly with another party. However, we also offer the options to add expiry dates and/or login details to each private view link that you make from your database. You can access these options from the preview pane of each Private View: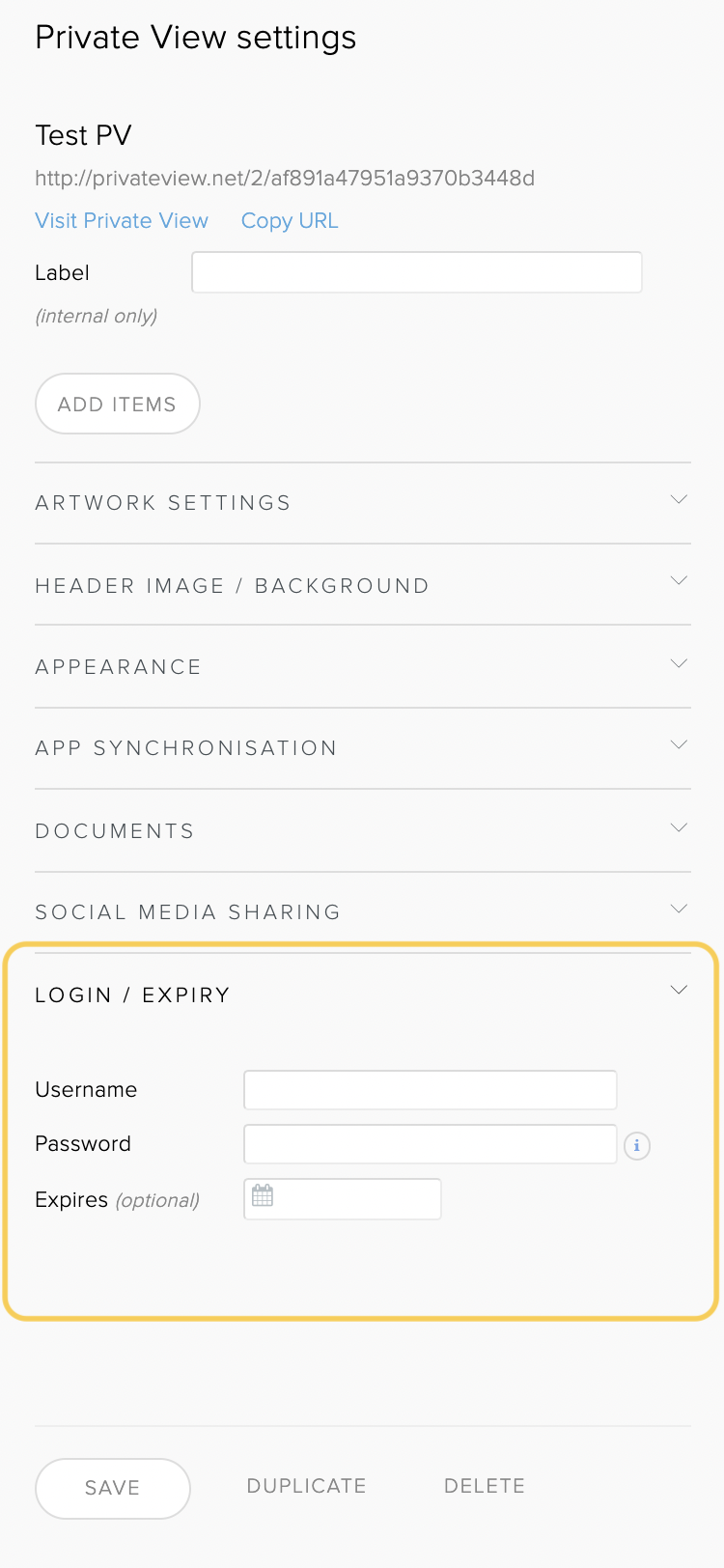 Login details
You can protect your links further by adding a password and username to them. Visitors to your link will be presented with the following screen: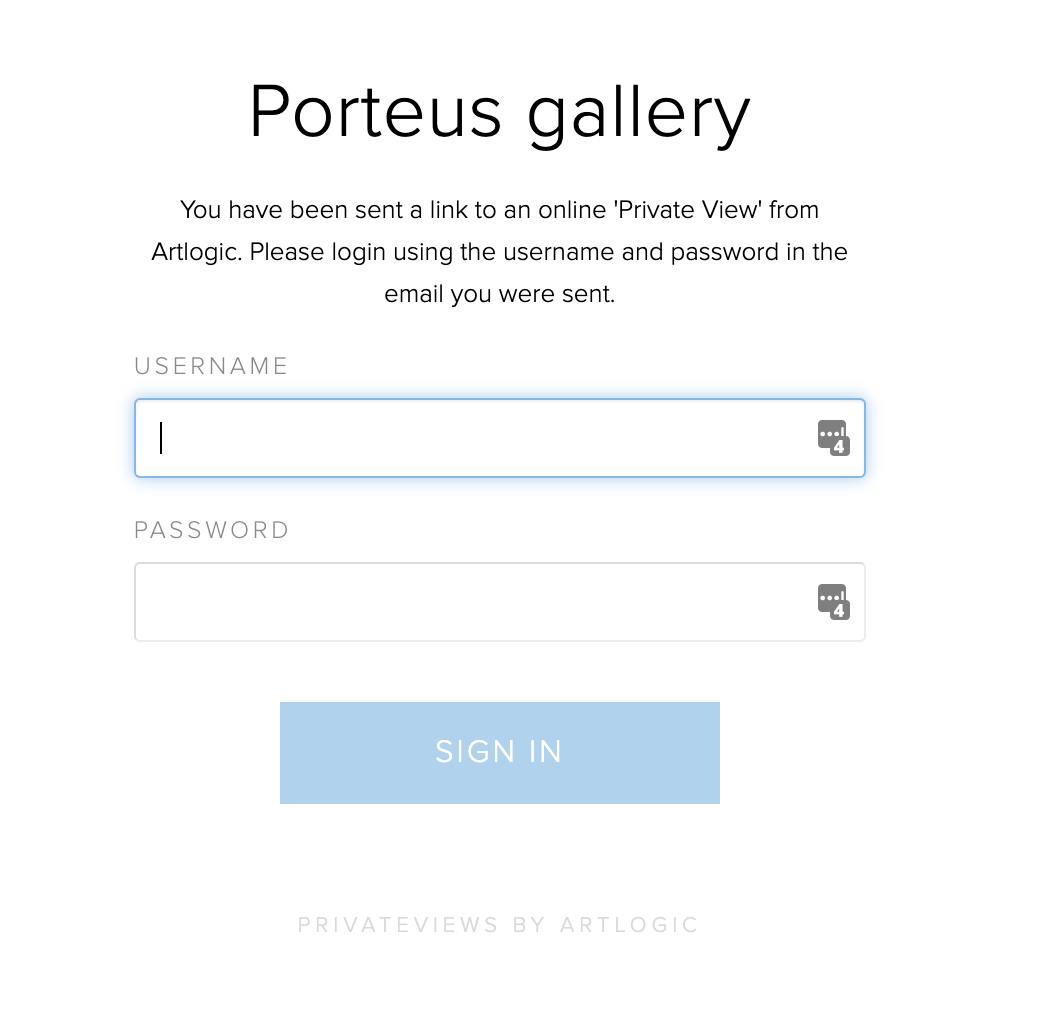 If you leave these fields blank no log in details will be required when the link is clicked.
Expiry date
Add an expiry date to make private views inaccessible from the day selected. Simply remove the date if you wish for your link to become accessible again. It's worth knowing that if you delete a private view and restore it, a past expiry date will automatically be added as a precaution.
Are my Private View links indexed by Google?
A Private View link would only be indexed by search engines if it was linked to publicly from elsewhere on the internet. If you wish to protect the privacy of your link you can either password protect it or, deny access to anyone who clicks the link by expiring it.
---
Read more