Tailor the experience of visitors coming directly to your store by creating a custom page for them to see when they first visit
Adding a store
When you have added items to your store, they will appear in the store page. This guide shows you how to further customise your store page, by adding a landing page before your visitors reach the store items. Your landing page could consist of store item categories, and/or additional feature panels.
---
Steps
Enable store landing page
Go to Settings > Store > turn on 'Enable store landing page':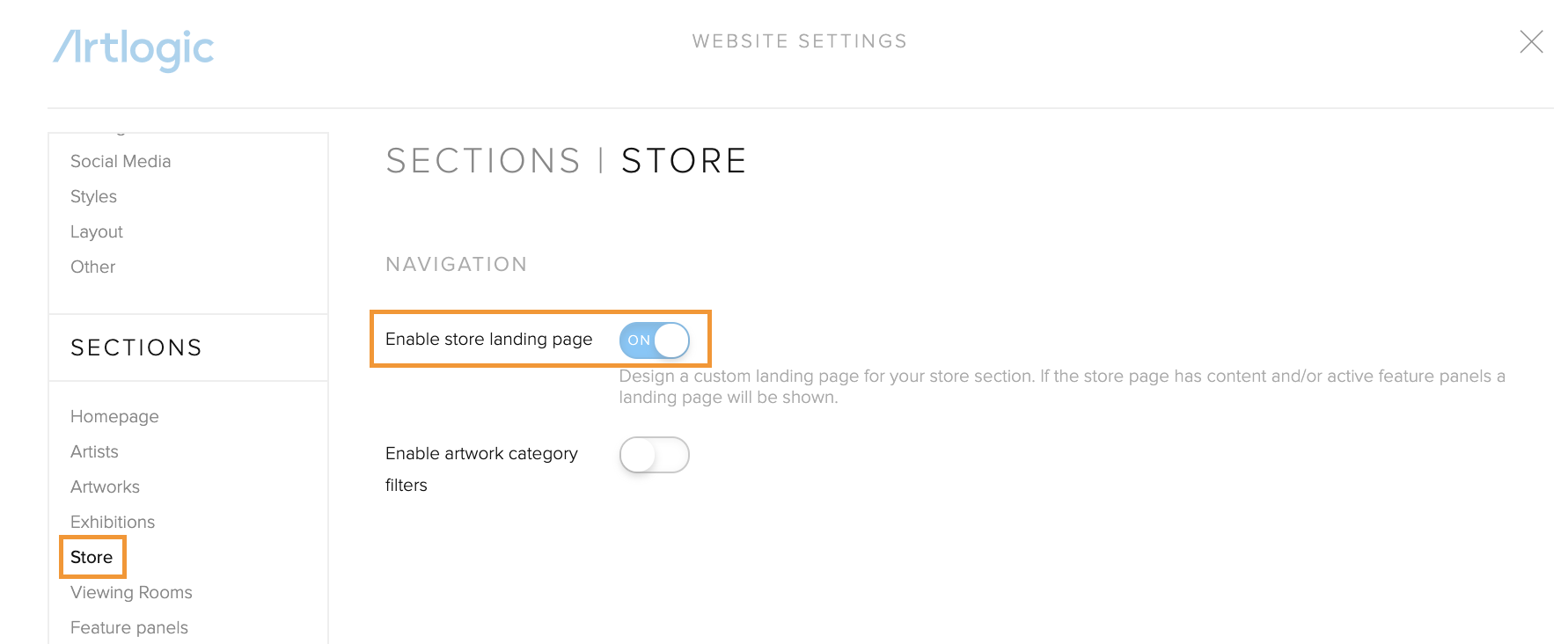 Add content to your landing page
Go to Pages > Store > edit the page
Add content to the 'Text above Store list' and 'Image above Store list' sections. These will appear side by side, so we advise you to add to both areas to fit the template style.
Scroll to the Feature panel section, and create new feature panels
Additionally, you can also Customise your store's menu and turn on category filters, in Settings > Store.