This article will show how you can switch to a different address when invoicing a contact.
---
Steps
Log into your Artlogic database.
Go to Contacts and find your chosen record.
Click on the 'pencil edit' icon to edit the contact.
Under the 'Contact' tab scroll down to the 'Address' section.
Add the address you wish to use for invoice purposes and select the checkbox For invoices.
Click 'Save'.
Warning: If no checkboxes are checked, the main address will be used as the default.
Changing the address from the invoice edit screen
You may also change the invoicing address on the invoice edit screen.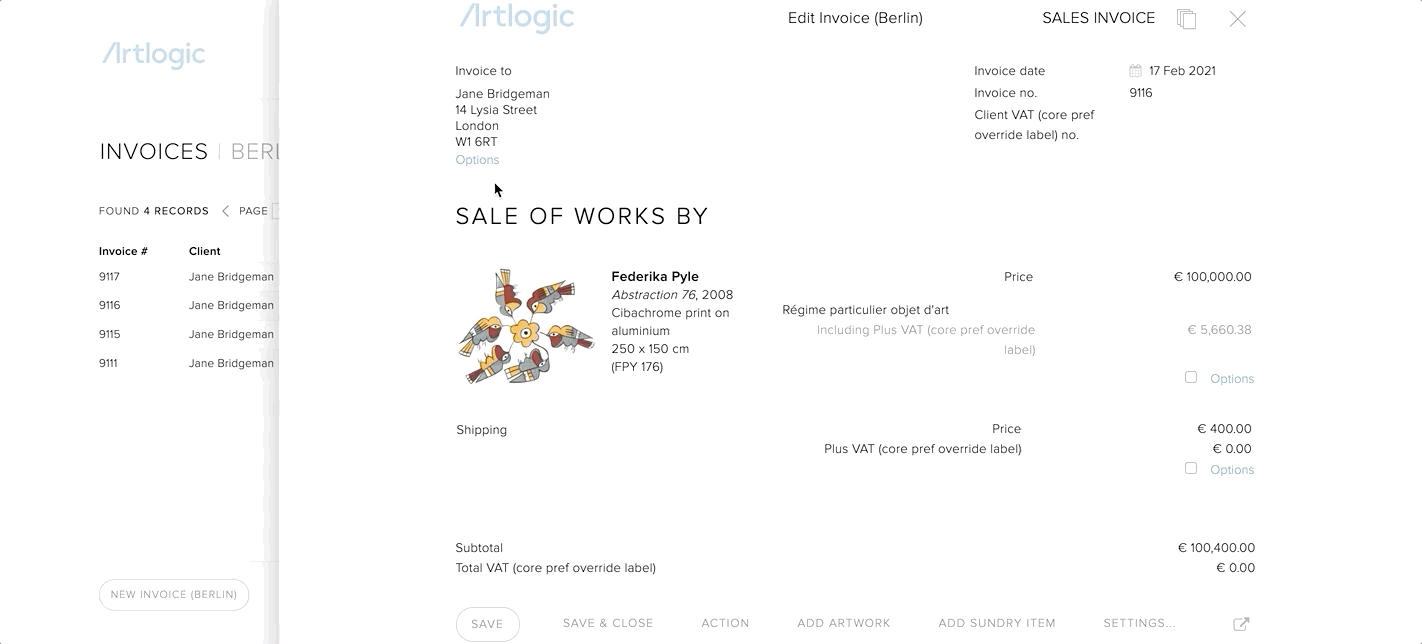 ---
More info