Managing Artlogic website users
You are able to set up an unlimited amount of users in your website CMS. This guide will explain how to create new 'User records'.
---
Tip:
If you have an integrated website with an Artlogic database, click
here
to learn how to create additional users for your database account.
How many users can I have?
To find out how many users are included in your plan please visit this page or get in touch with our team on hello@artlogic.net to request further information.
If you signed up to Artlogic before July 2023 you can visit this page to view our previous plans. Should you have further questions please contact our Support team on support@artlogic.net.
Steps
Log in to your website CMS.
Go to Admin > Users.
Select New record at the bottom of the page.
Enable user account.
Enter your user's details.
Enter a secure password (find out how to create a secure password).
Select the appropriate Permissions.
Click 'Save' and provide your new user with their new login details.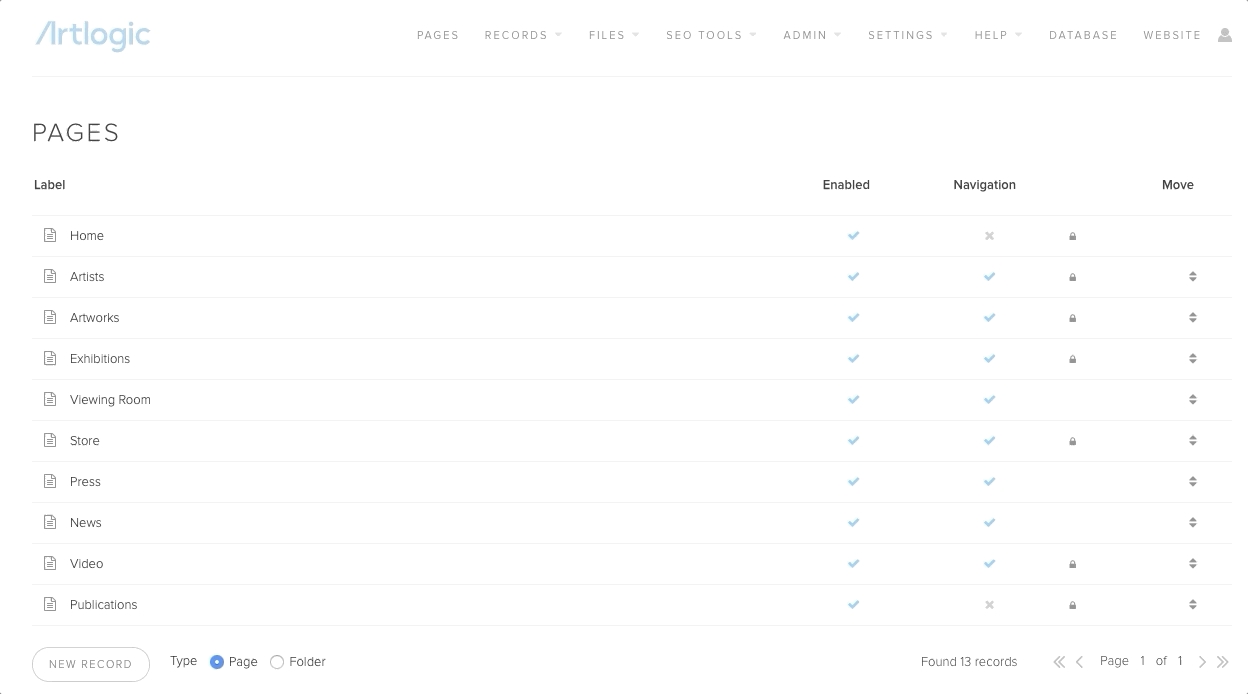 ---
More info