Keep track of deadlines, consignments, admissions and loans
This guide will show you how and where to keep track of deadlines in your database.
---
What are deadlines?
They can be found by going to Artworks > Deadlines in your database dropdown menu.
Warning
: Offers will not display in the Calendar.
Click here
to find out more about how offers work within the database.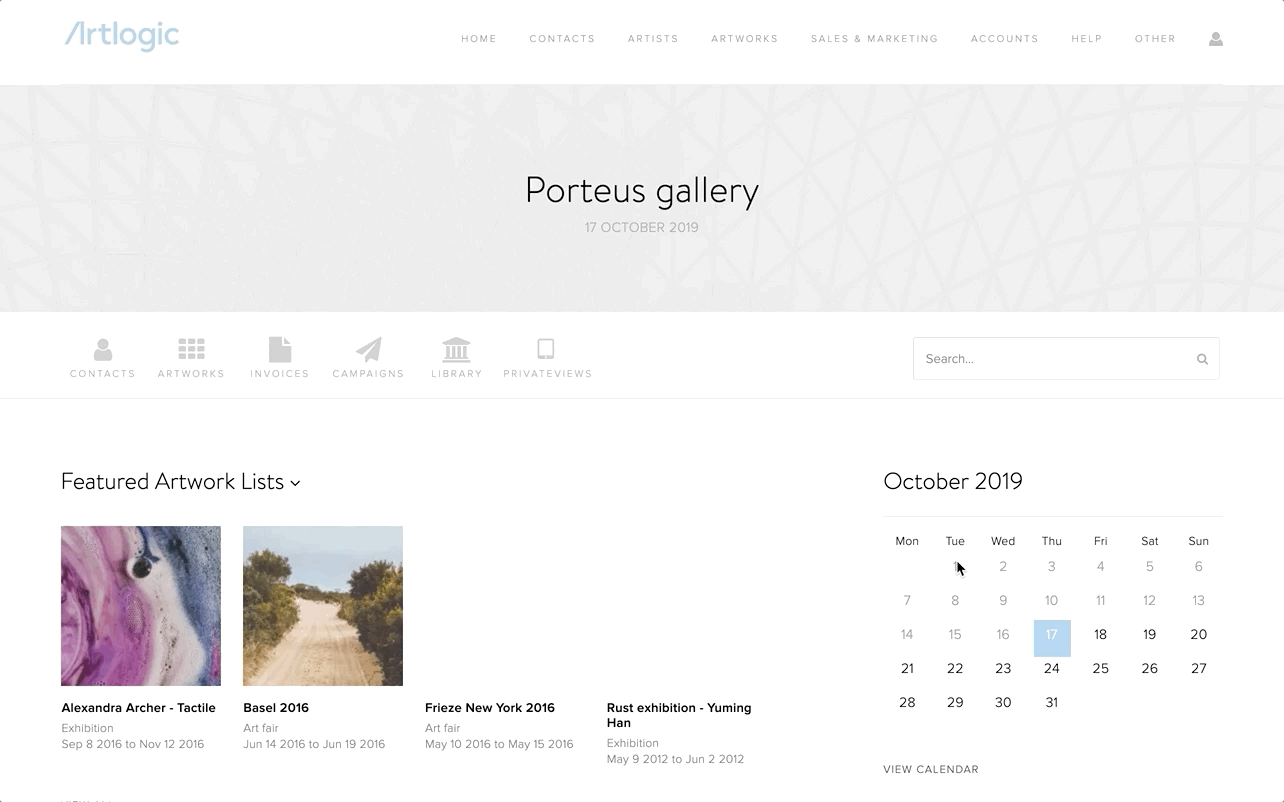 ---
Where to add them
Deadline dates are entered into each individual artwork record.
Reserves
Financial > Status & Availability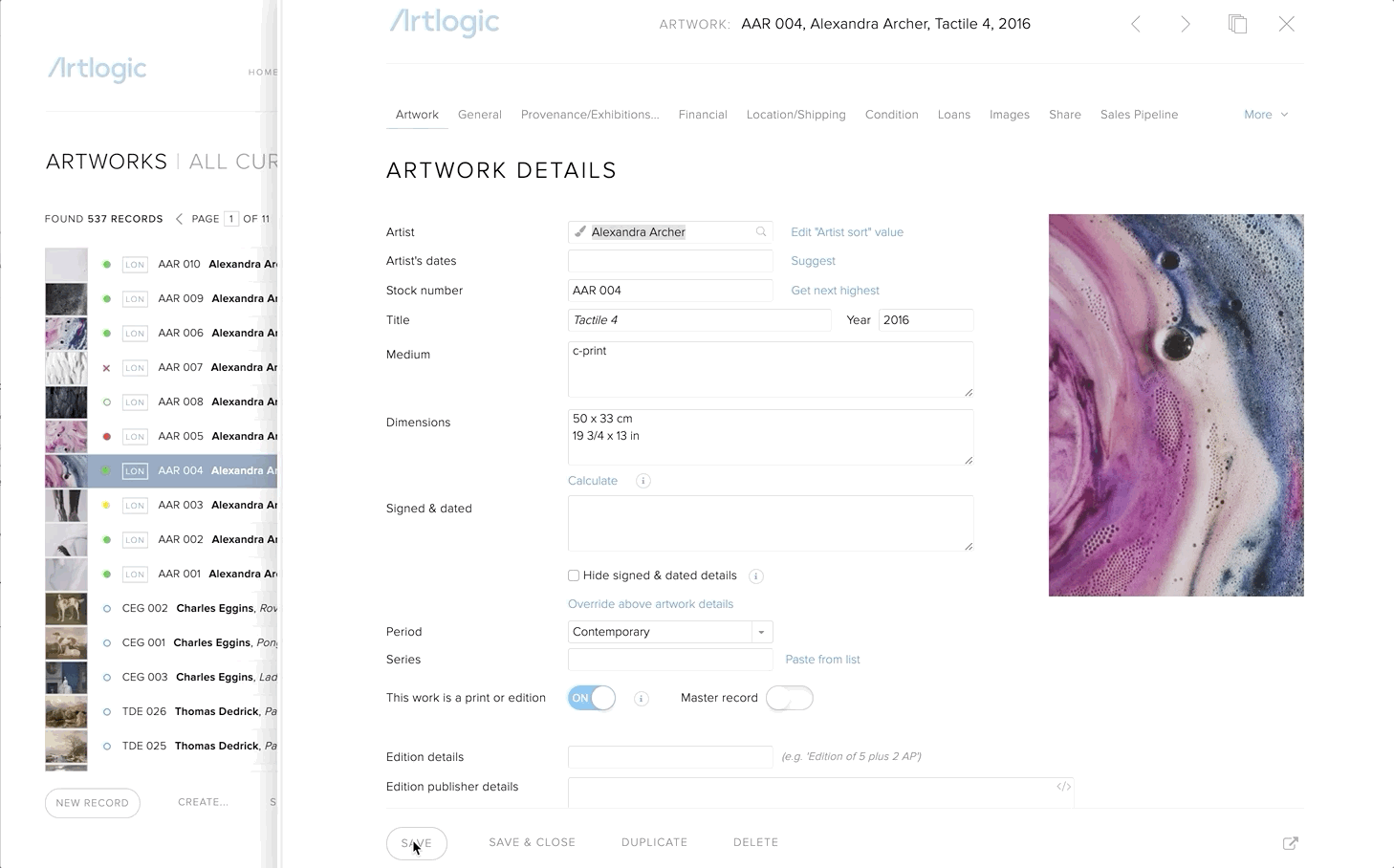 ---
Temporary Admission
Location/Shipping > Temporary admission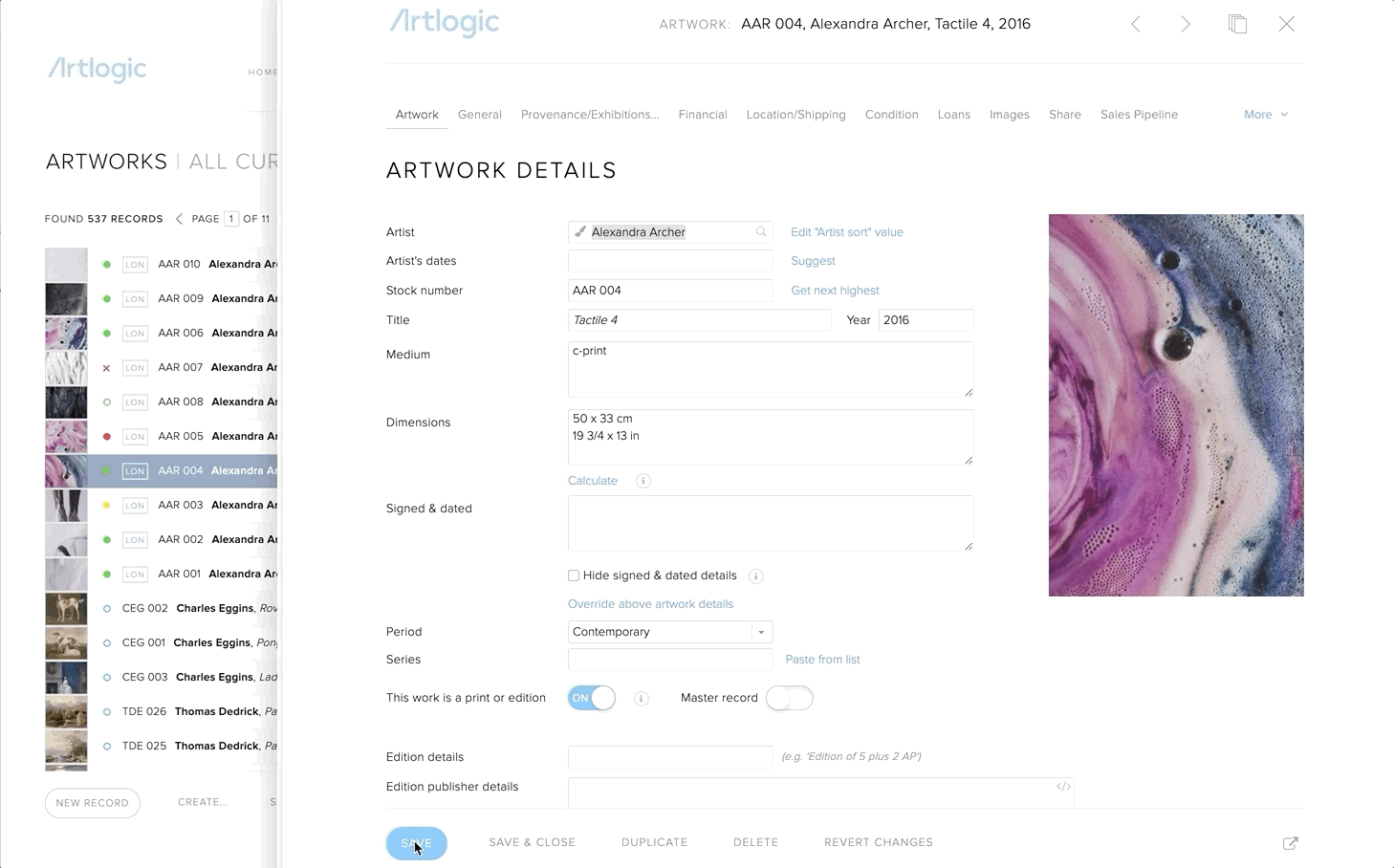 Enter in the correct dates and information into the Temporary Admission section of the Artwork record.
Make sure that the Tax Status has also been set to Temporary Admission status in the Financial tab of the Artwork record.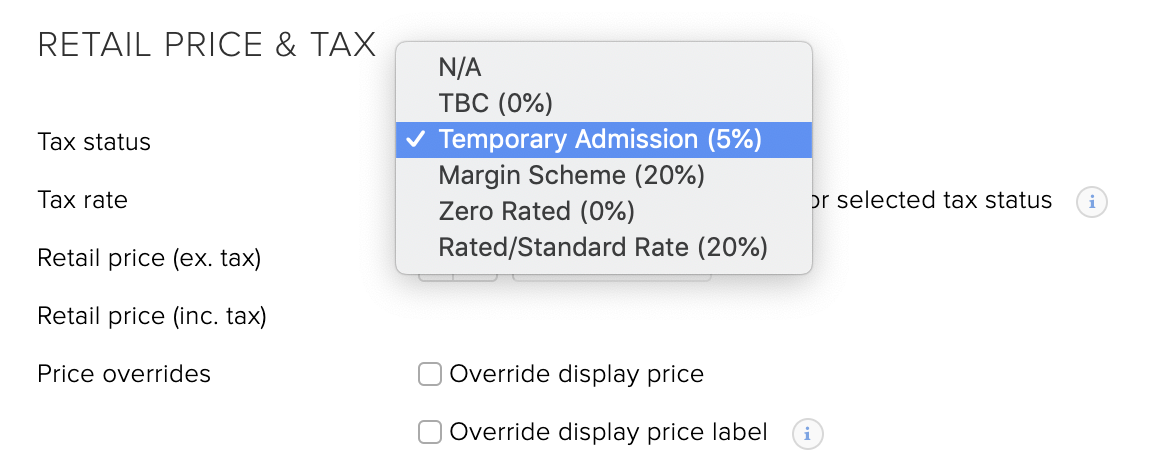 Info: the artwork needs to be set to available in the financial tab in order to be marked as Temporary Admission, and in order to display in the Deadlines section of your database.
---
Consigned In
Financial > On consignment/Consignor details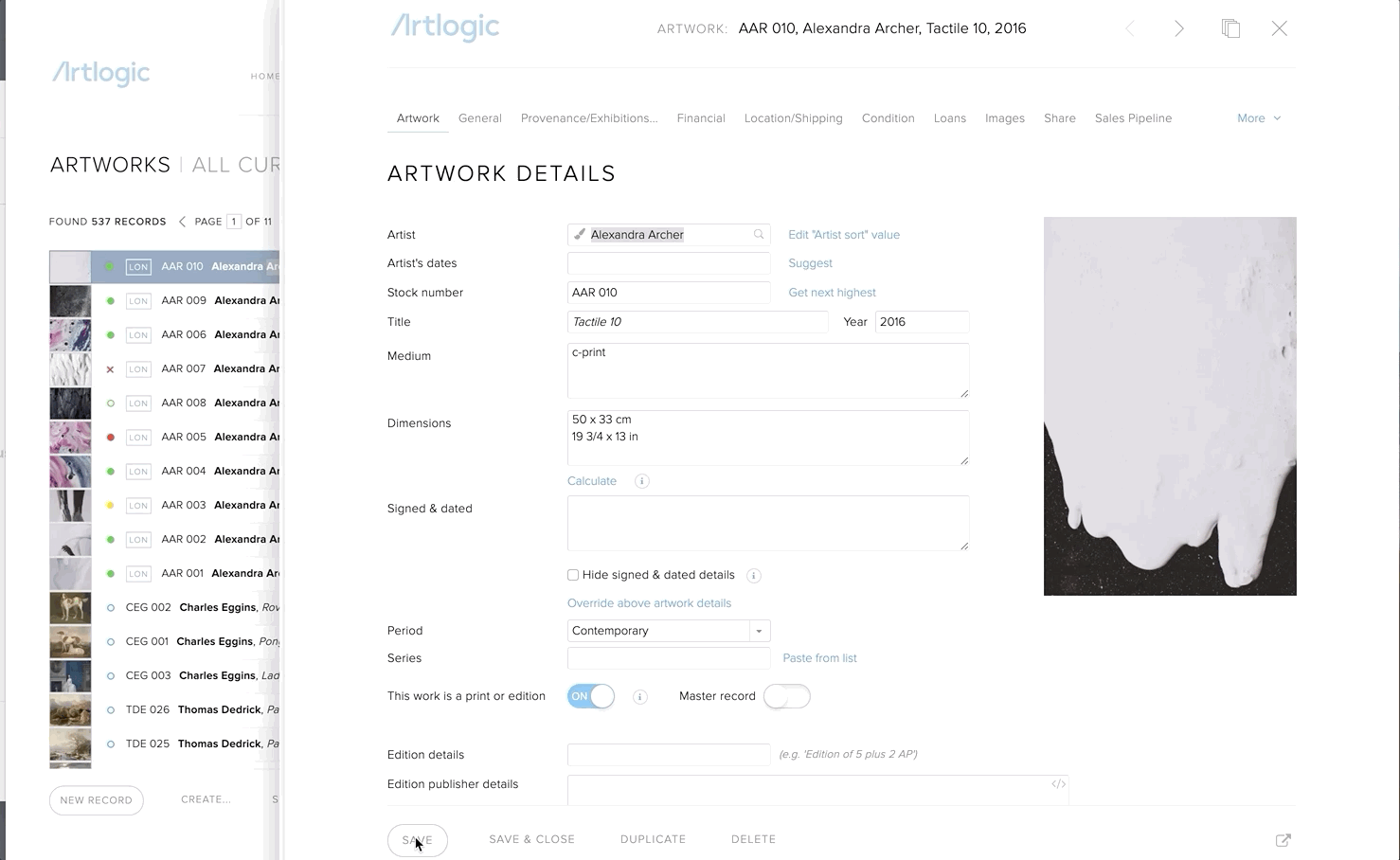 ---
Consigned out
Financial > Consigned out section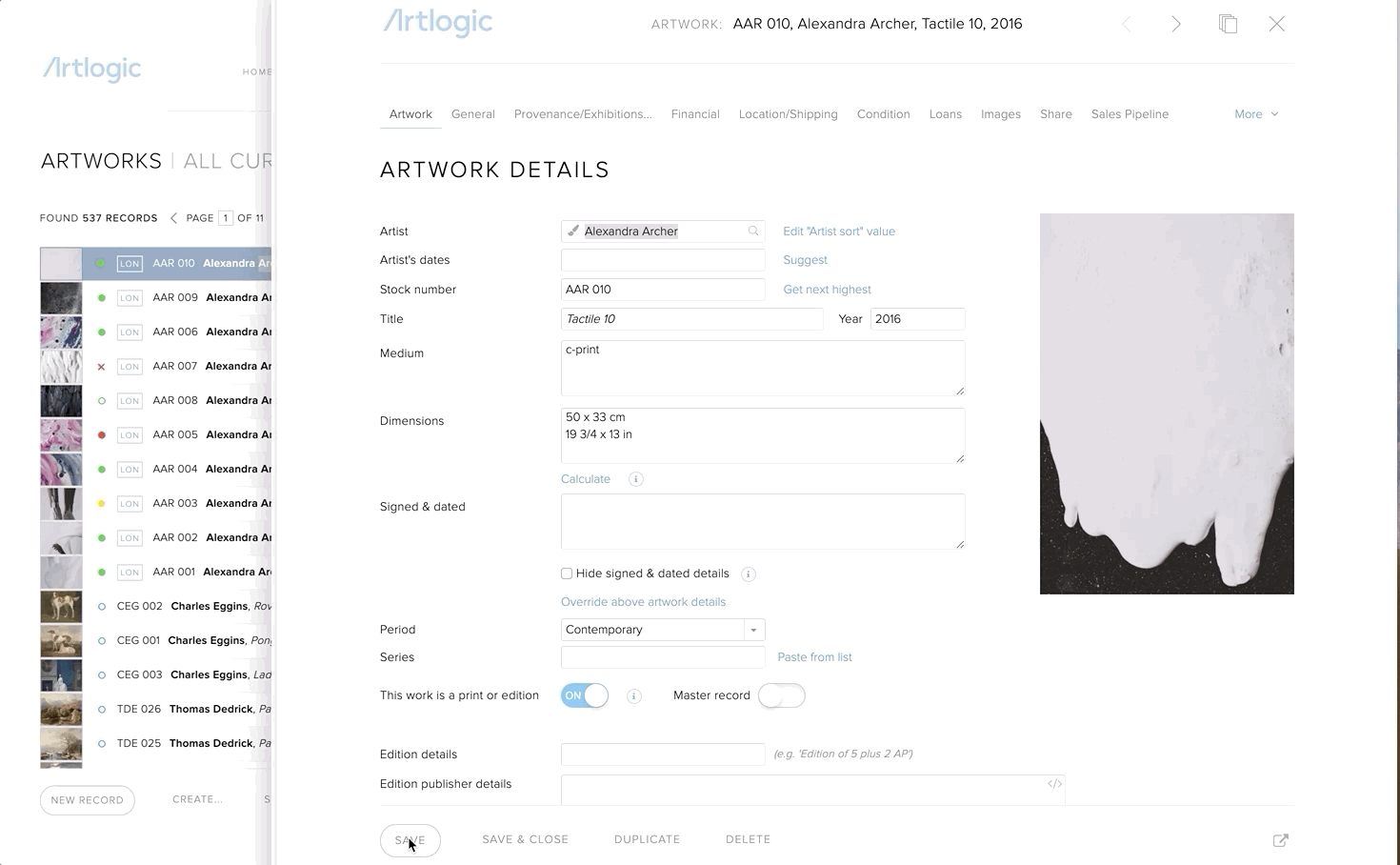 ---
Loans
Financial > On loan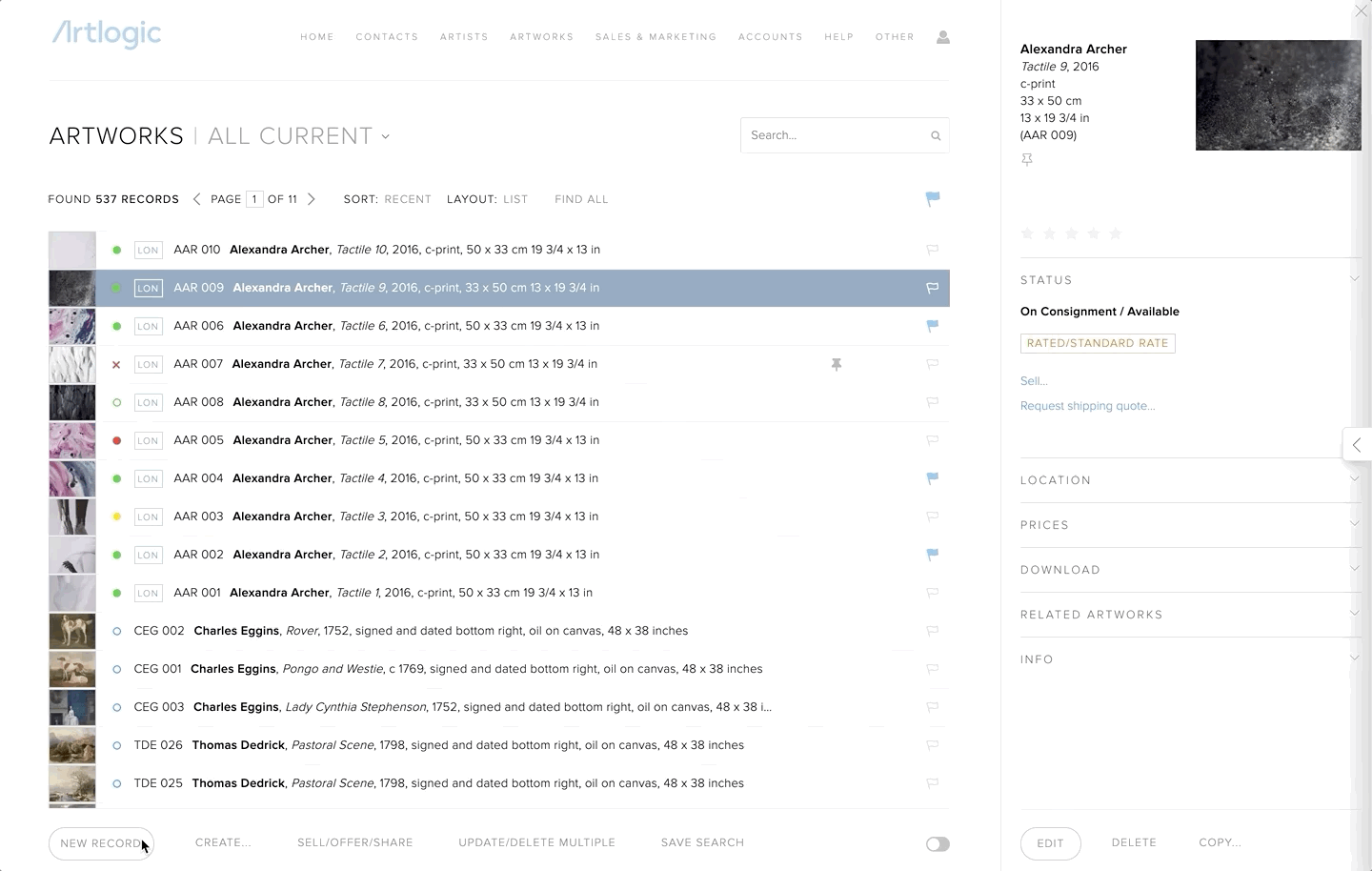 ---
Keeping deadlines in the calendar
Deadlines added into the database will appear in the calendar on your homepage. You can find out more about how to make the most out of your calendar here.
Warning: A 'Return due' date must also be entered in order for deadlines to appear in the calendar.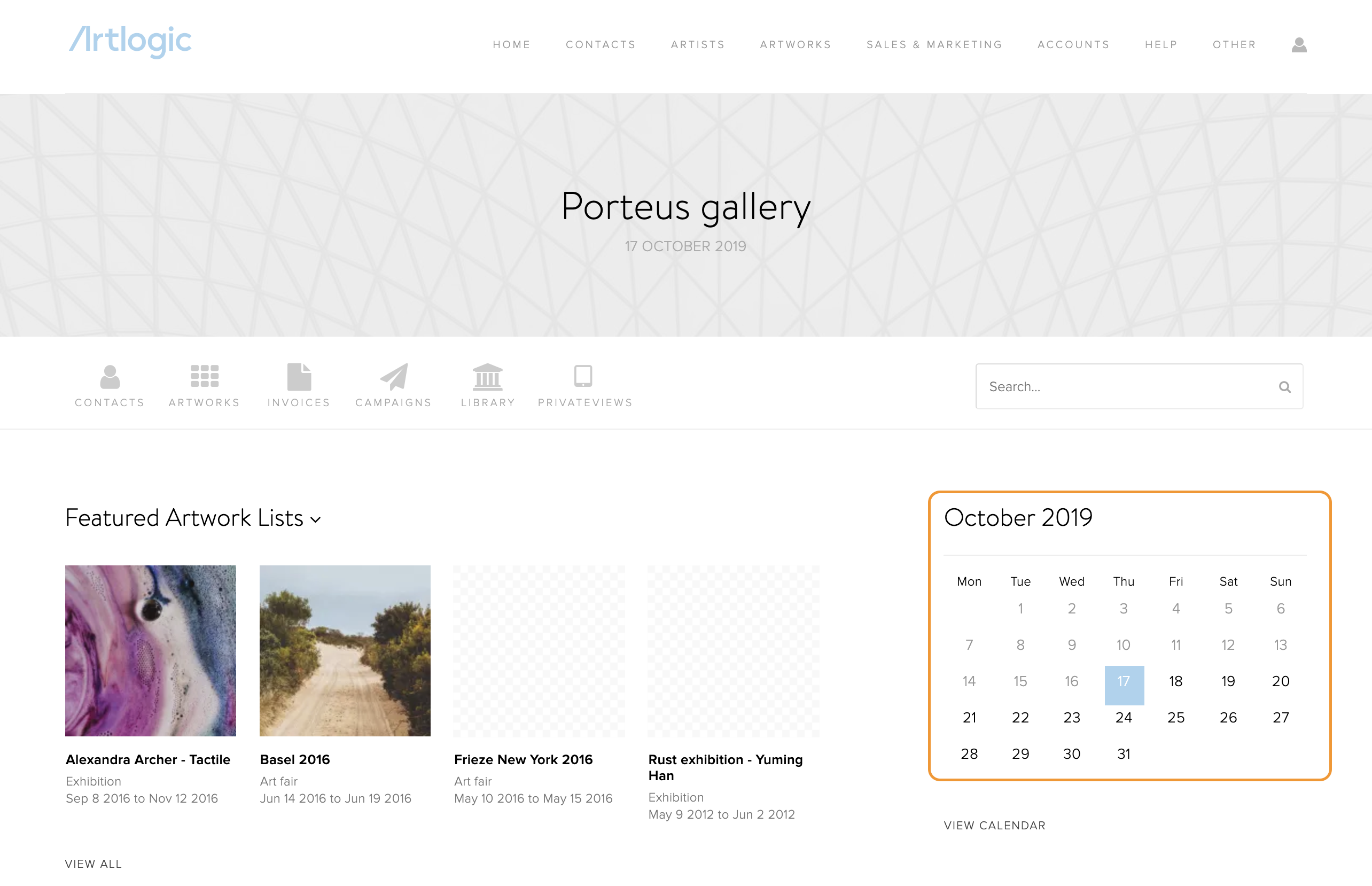 ---
Find out more information