In your Artlogic Database, you can view your uploaded images data and credits. This guide will show you where these details are stored.
How to find the image data and credits
Log into your Artlogic database
Go to Artworks and find your chosen record
Click on the 'pencil edit' icon to edit the artwork
Under the 'Images' tab click on the arrow opening a drop-down menu, below the 'Shared to website' checkbox
Select 'View/edit image data'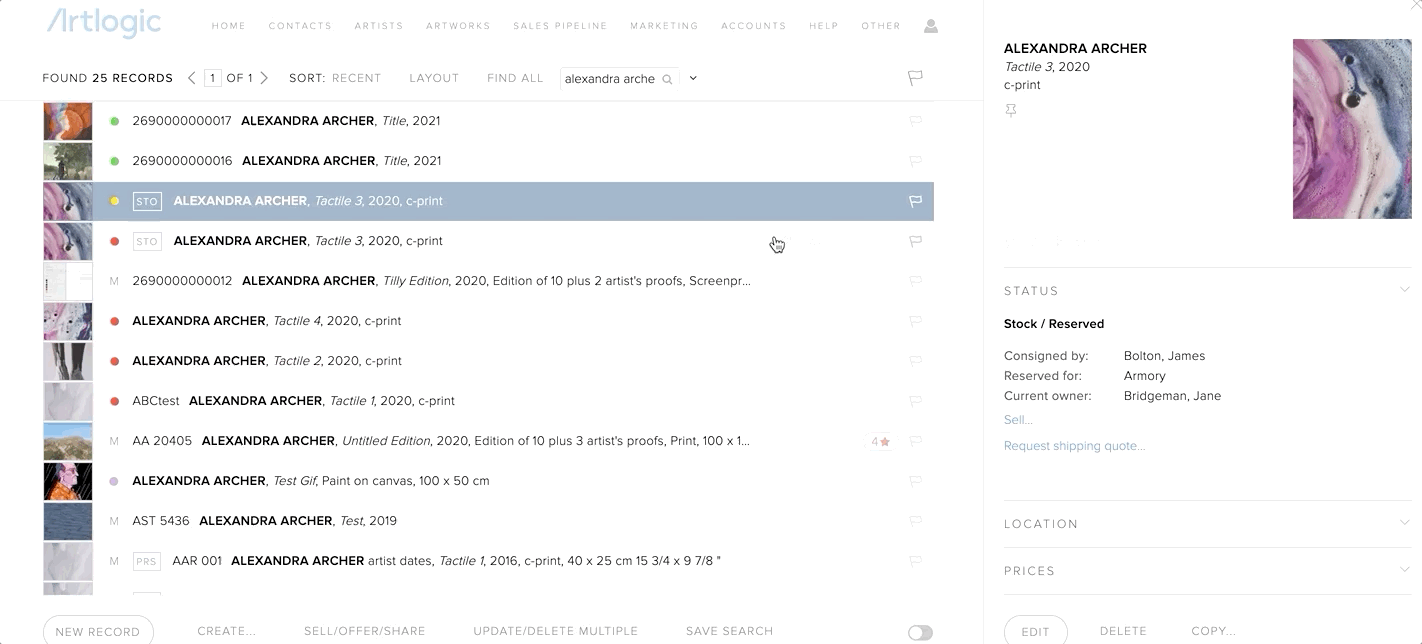 Please note
: The data displaying on the image data panel are only info specific to that image and have no connection to the below fields under the '
Artwork
' tab of the same record:

Whereas, image caption and alt text in that image data panel are those shown in the fields beneath the images, and they are both
shared to the website.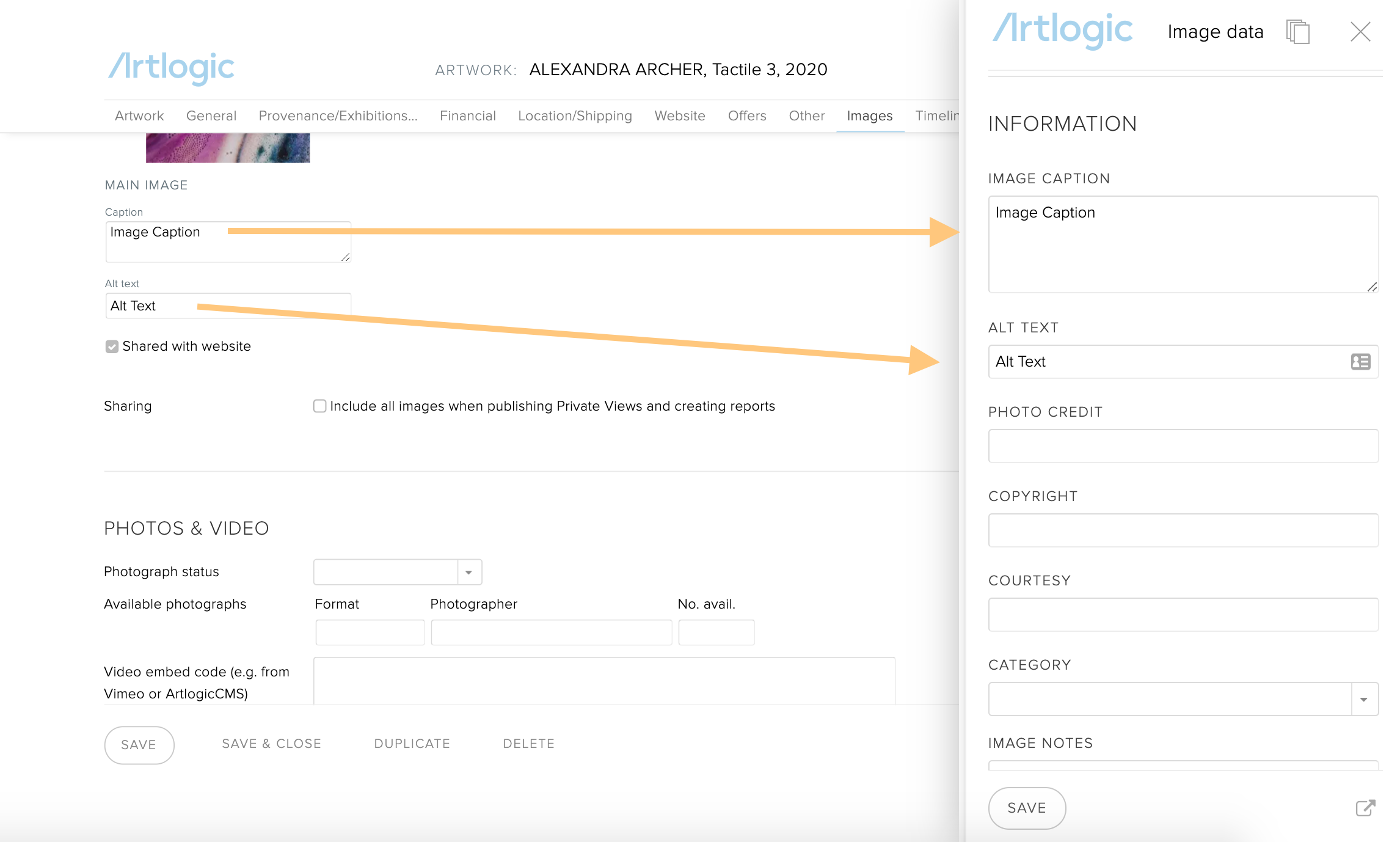 How to search for uploaded images
By navigating to Other > Documents & files > Uploaded images you will be able to view a list screen that displays some of this data and makes the images themselves searchable by filename, like so;

When clicking on 'Info' a pop-up window displaying general image data as well as image specification will open up.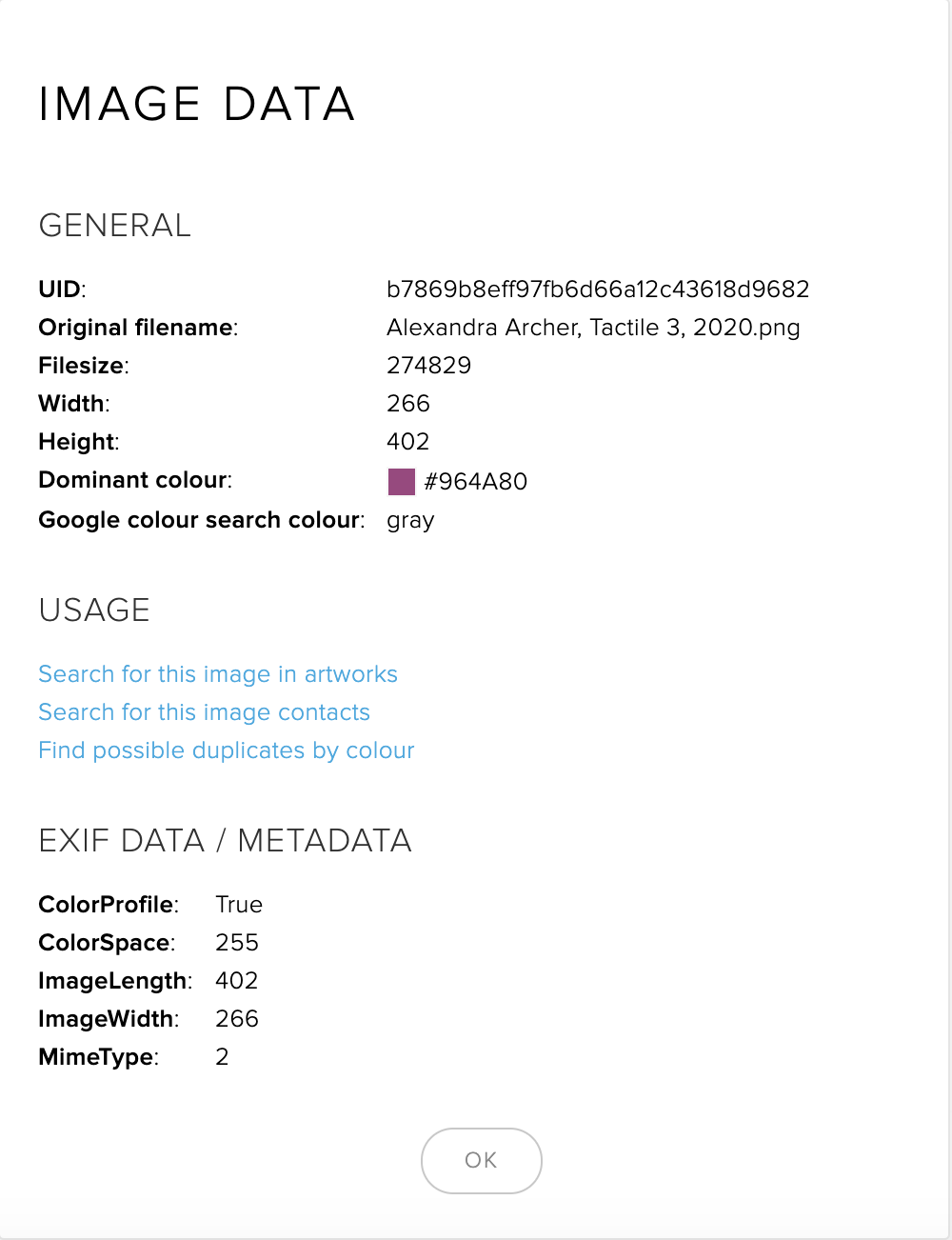 ---
More info