Keep track of deadlines, consignments, admissions and loans
The calendar is a global feature and cannot hide events from other users
---
Where can I find it?
The calendar can be found on the right-hand side of your database homepage, under the search bar.
It shows items that are recorded in the Artworks > Deadlines section of your database, as well as any manually entered data you wish to include. Find out more about how Deadlines work here.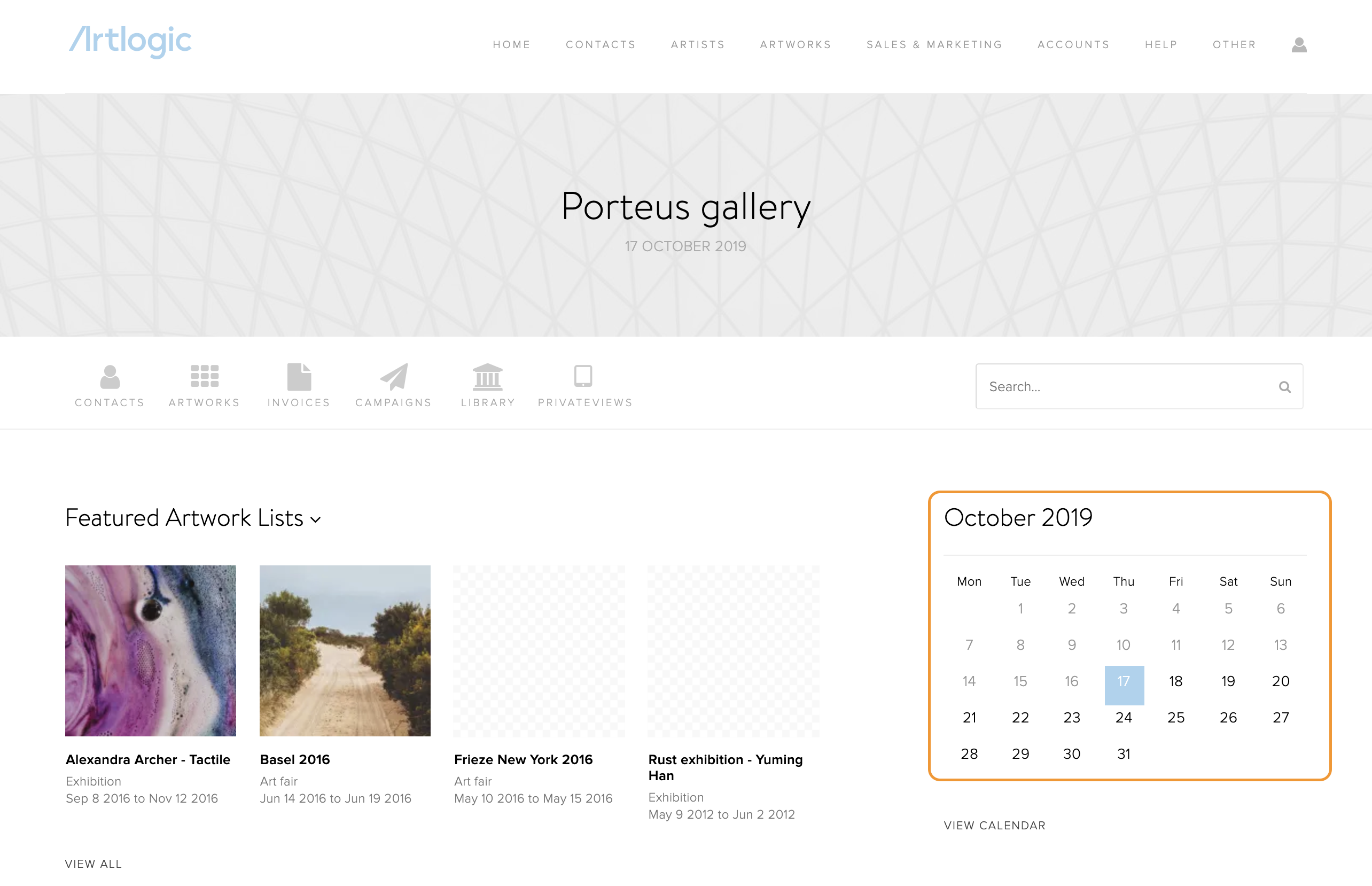 ---
What are Key dates?
By highlighting particular events in your calendar, you can create a list of key dates of upcoming importance. These will feature beneath the main calendar on your home page and will feature the next four upcoming key dates.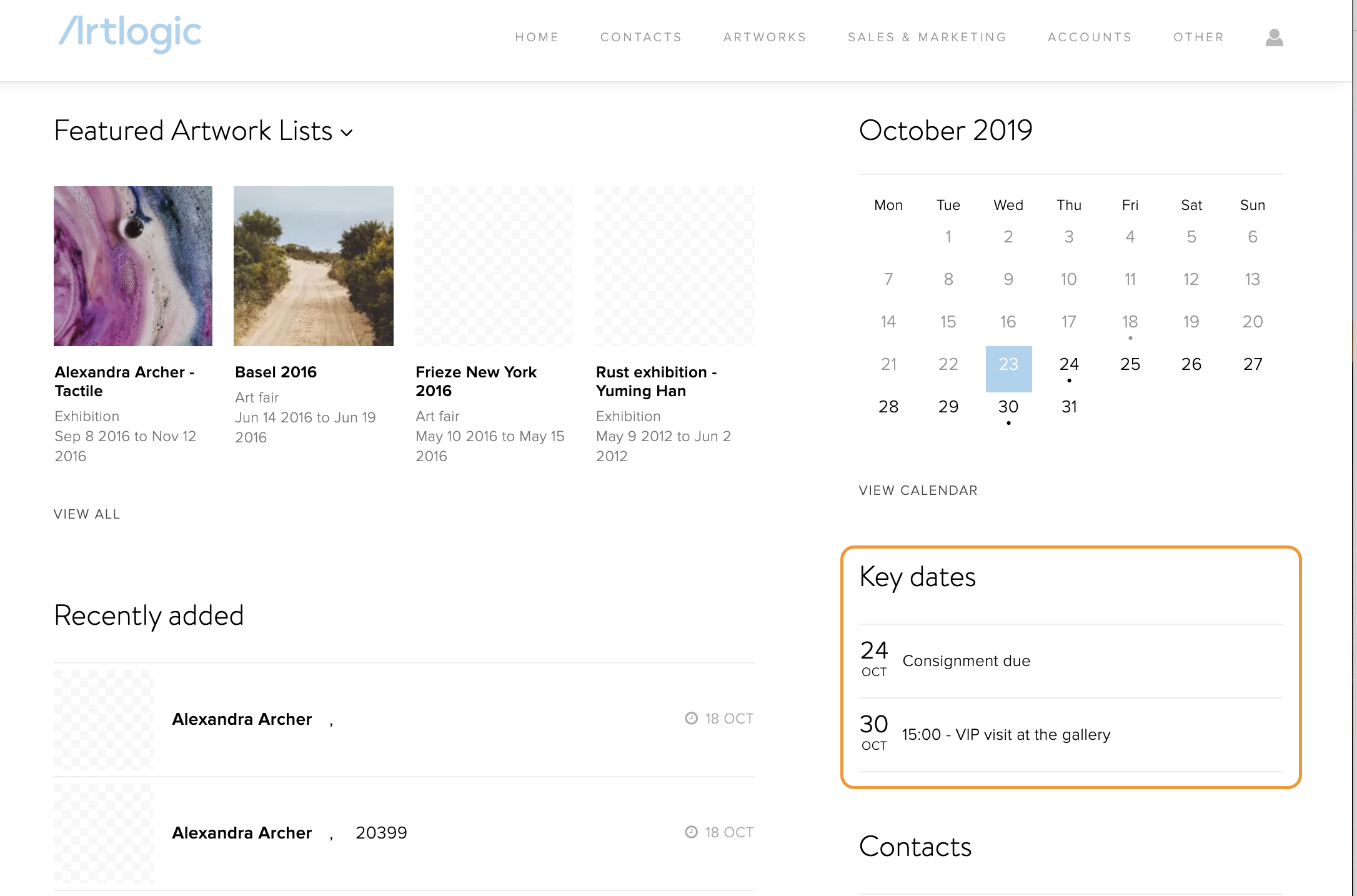 ---
How can I add an event to Key dates?
Steps
Click on the calendar
Select the date/event
Highlight
Save
---