Step 6: Go through the order process
Make sure that all the shipping options, taxes, and other settings are in place.
---
Using Test Mode
Steps
Add an item to your cart.
Go to your checkout page.
Select Enable test mode.
Choose your Shipping country and test your shipping methods.
Complete your contact information and shipping address.
Fill out the Demo mode details for your payment.
Select Submit payment.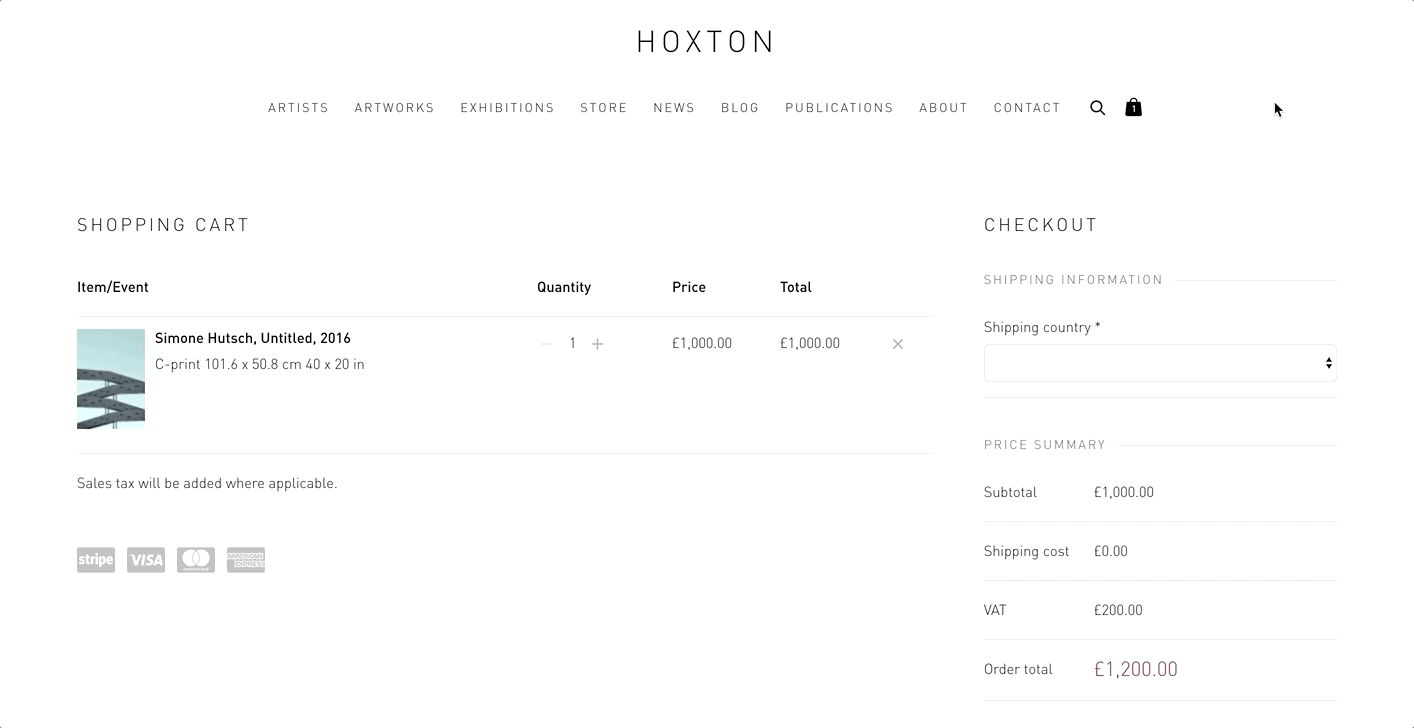 Info:
Having trouble at checkout because you
don't have shipping options
?
Read our
help guide here
.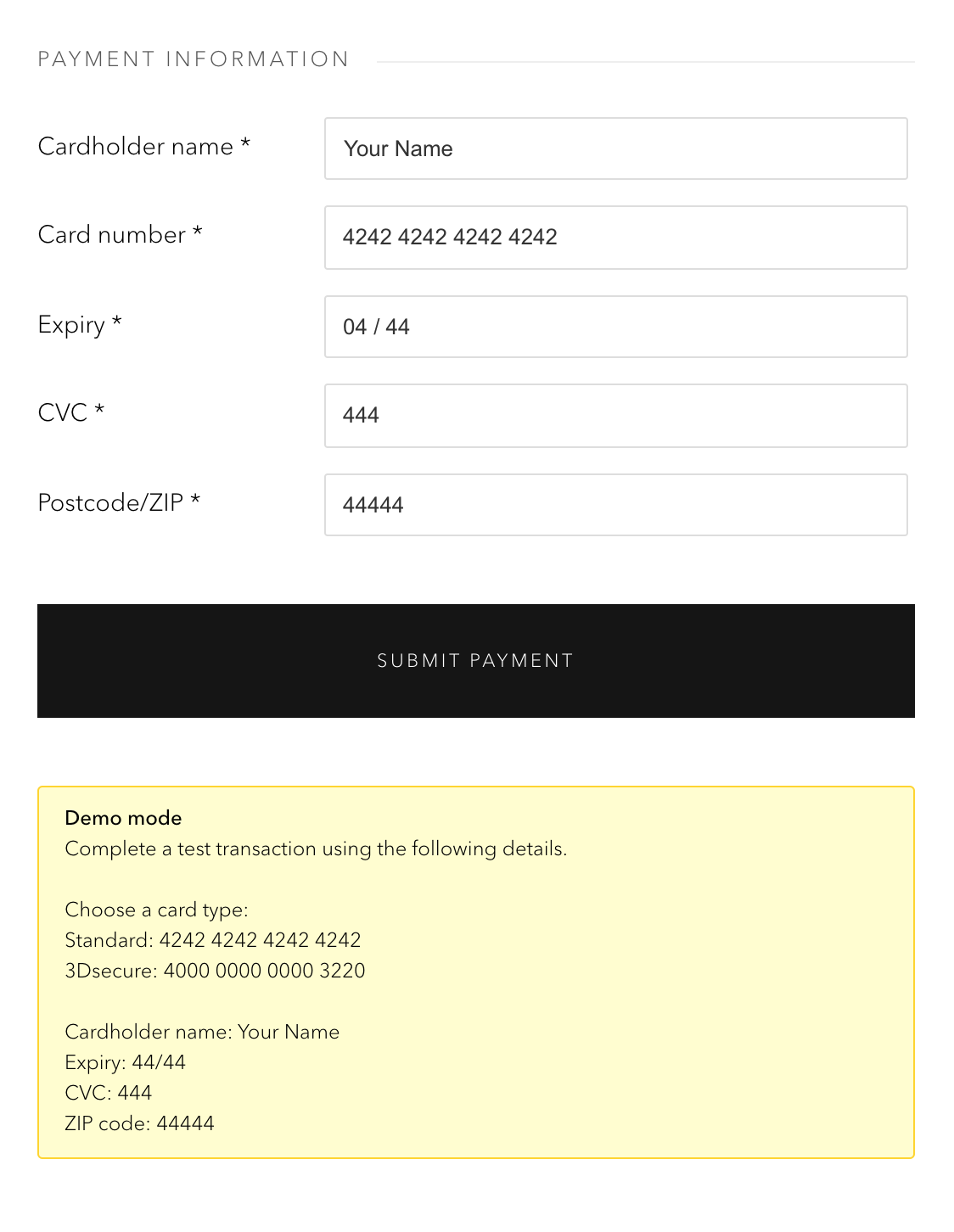 What results to expect
You will receive email confirmations to your given email address and your organisation will also receive confirmation as per your Online sales setup screen.
Test orders appear in the CMS under Admin > Store > Orders > Test orders.
Payments will appear within Stripe under the 'View test data' toggle in the bottom left corner when logged in.
---
Integrated clients
Revert your artwork's availability
Warning: If you use a Publication or Product record (e.g tote bags) for your test transaction, the Revert availability button will not display as this is only applicable to Artwork records. As long as your store is not live, all orders will be considered test orders.
It's very important to revert your purchase in your transaction confirmation page after completing this transaction test.
If you do not select this option your Artwork record will be marked as Ex-inventory-Sold.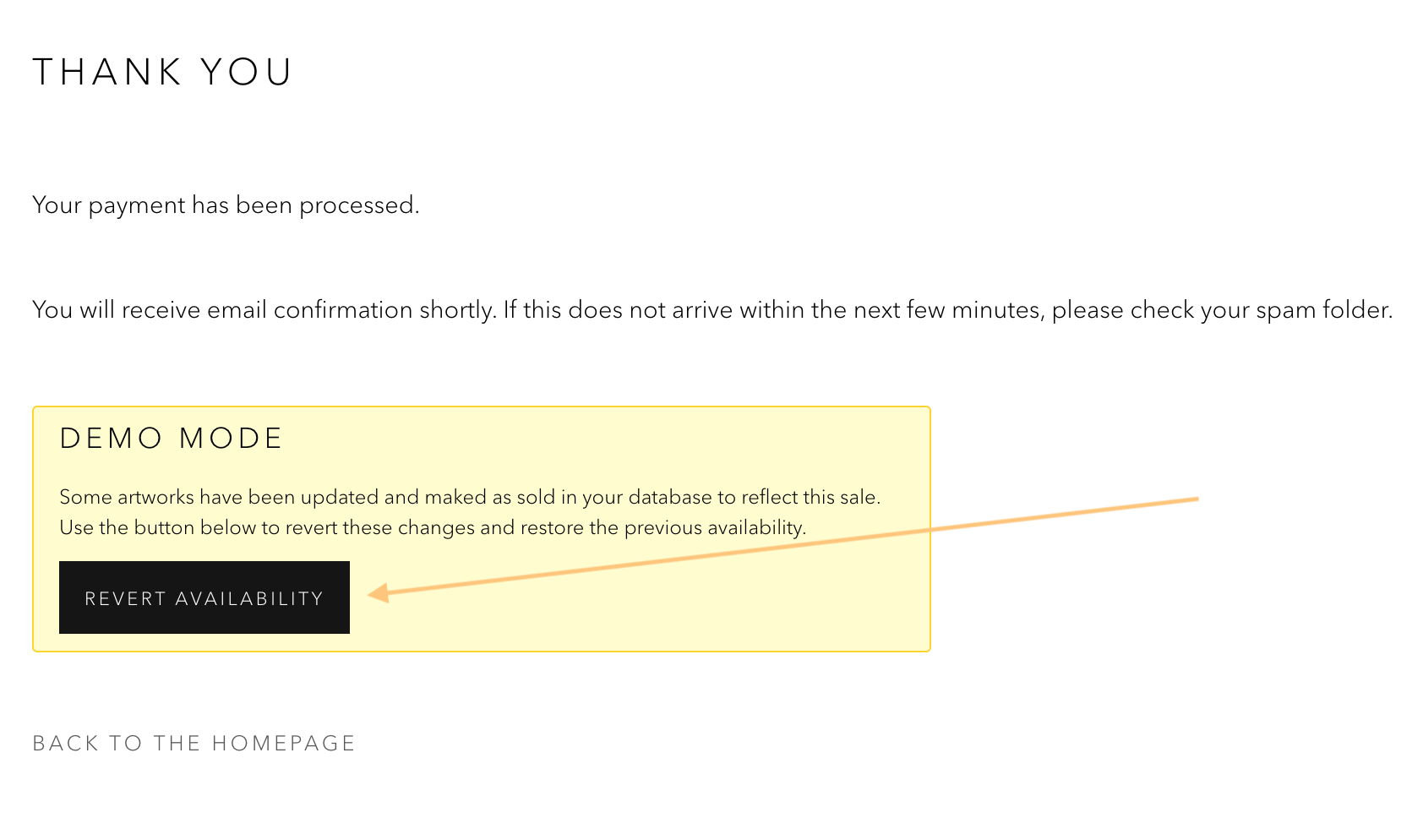 ---
Adding items to my store