Contacts restrictions will allow you to limit what contact information certain members of the team can see depending on who their consultant/s are.
Who can use this feature?
To find out if this feature is included in your plan please visit this page or get in touch with our team on hello@artlogic.net to request further information.
If you signed up to Artlogic before July 2023 you can visit this page to view our previous plans. Should you have further questions please contact our Support team on support@artlogic.net.
---
How does the feature work?
In order for this feature to work, there are two things that will need to be set up in advance.
Make sure that the user's records have the 'Contact Restrictions' setting enabled.
Ensure that consultant details have been set within the contact records. If you are unsure about how to do this please refer to our help guide.
When the contact restrictions feature is enabled, you will be able to enjoy the following benefits:
Unless you are set up as the designated consultant for a contact, the record will appear redacted.
Along with the redacted view, if you are not set as the designated consultant you will not be able to export or download the contact's data.
Only the designated consultant will be able to edit the contact record.
If the contact record doesn't have a consultant set then the details will be visible to all users.
Tip: We have added new functionality to ensure duplicates don't get added. A warning message will appear if an email already exists in the system.
---
What is included in the redacted view?
If the consultant setting is enabled, the following details will be visible:
List view: First Name, Last Name, Organization Name
Preview panel: same as above. It will also indicate if purchases have been made, related contacts, marketing & events lists, and activity level.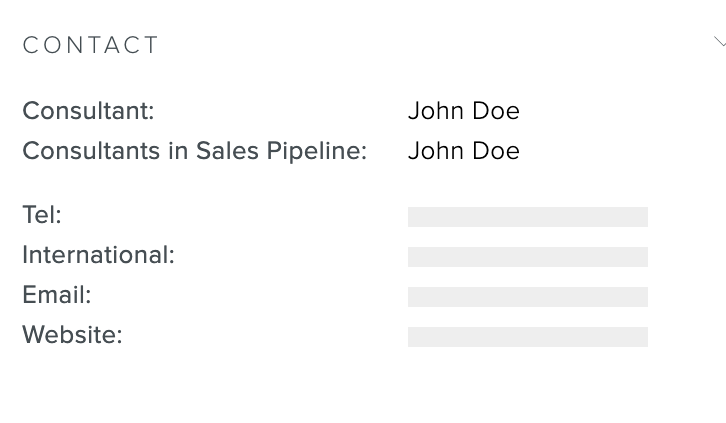 ---
Steps to change your users' access to contacts
Go to Other > Admin > Users
Click on the user you would like to edit
Click on the Roles tab
In the Contacts section enable Contact restrictions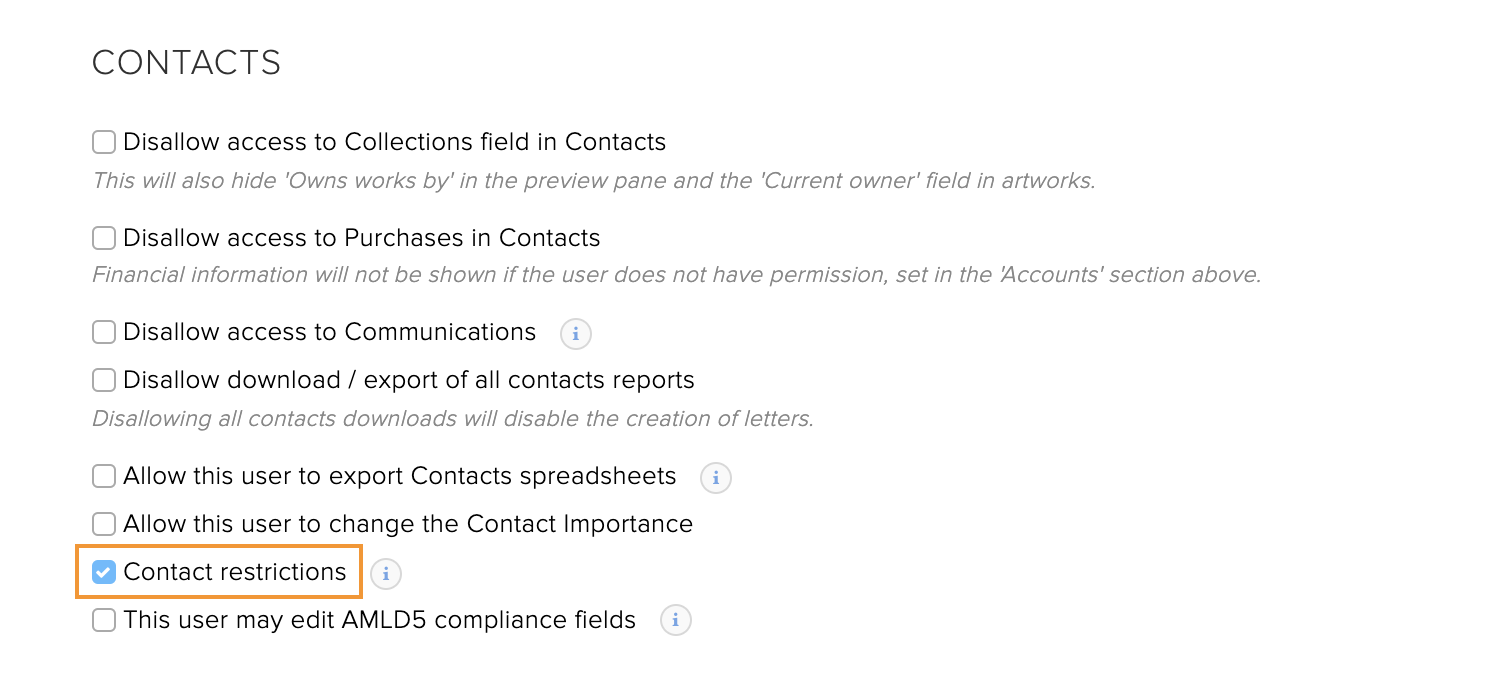 Please keep in mind that users with administrator access will be able to see all contact details regardless of who the consultant is.