This article guides you through the process of changing your URL (www.exampleurl.com) when your website is already live. This can be useful if, for example, you are changing the name of your company. In order to make this change, you will need to point your new domain to the Artlogic IP address and let us know once this has been done so that we can point the Artlogic server to your domain as well.
---
1. Get your current Artlogic IP address
Paste your current website URL (not the new one) in the 'Name' field without the "https://" section (e.g. yourwebsite.com).
Copy the IP address that your website is currently pointing to (e.g.104.199.76.251).​​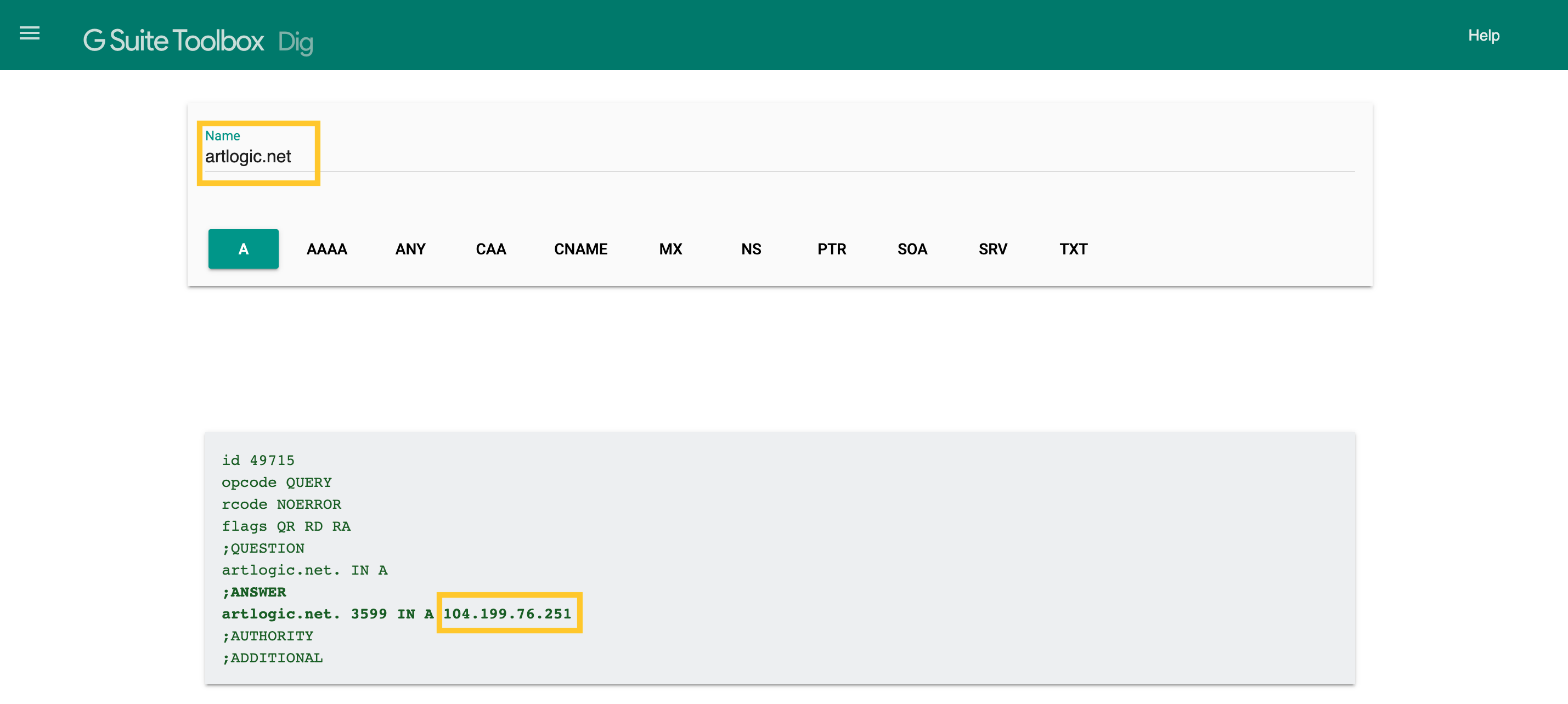 ---
2. Connect your new domain
Go to your new domain host (e.g. GoDaddy).
Login.
Connect your domains by replacing your domain host IP address with the IP address copied from the G Suite Toolbox.
---
3. Let us know
Email support@artlogic.net saying the following:


"Dear Artlogic Support team,

I want to switch my live website to another domain. I have already connected my new domain and I just need you to add my new domain - www.newwebsiteurl.com.

Thank you."

The Artlogic support team will get back to you once this has been done and both of your domains will be connected. If you will then wish to cancel the previous domain you can do so.
---
4. Create a new Google Search Console property
Once the domains have been updated correctly, and to ensure the new domain appears on Google searches, you will need to submit your website to Google. To do this, you will need create a new Google Search Console property with the new domain.
You can learn how to submit your website to Google in this guide.