This guide will walk you through the process of adding additional domains (live URLs) to your live website that already has a different domain.
---
Connect your additional domains
When making your website live you will have logged in to your domain host and connected your domain (live URL) to the designated Artlogic IP address. In order to add additional domains to your website now, you will have to check what that IP address was so that you can connect other domains to it. To find the IP address:
Go to https://toolbox.googleapps.com/apps/dig/#A/, add your current live URL without the https:// section just like it appears under Settings > Website Launch guide > Connect domains;

Find out what your Artlogic IP address is: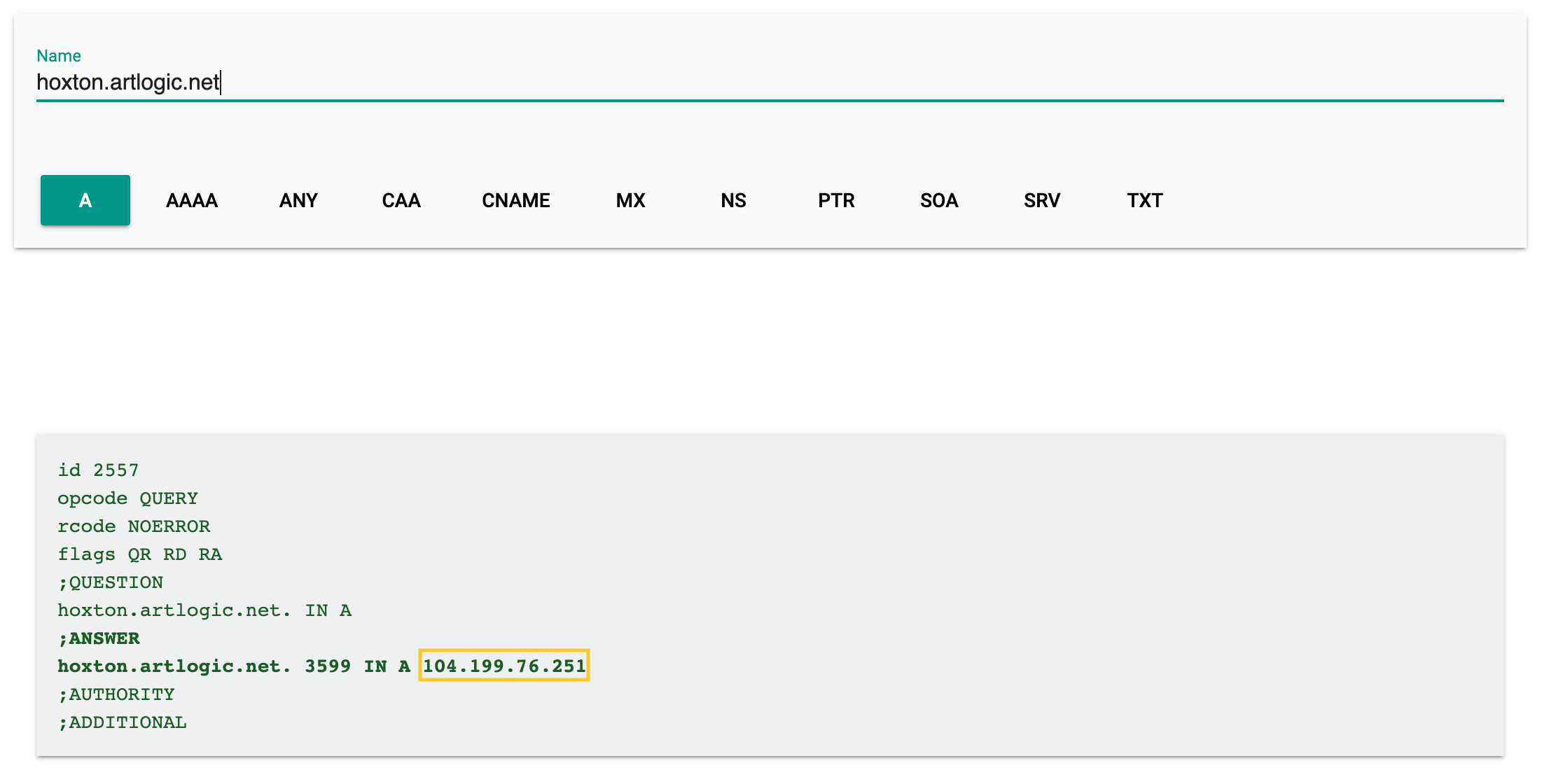 ---
Next Steps
Email support@artlogic.net to let us know that you would like to add new domains. When doing so make sure to include the names of the domains and if you want to maintain the current one or not.

We will add the domains on our end and will let you know when they are connected from our end.