After setting up your blog page you can begin creating Blog Records to populate it.
---
Creating a Blog record
Here you will be able to add and edit the information for your Blog articles.
Steps
Login to your CMS > Records > Blog > Blog entries.
Click New record.
Add the details for your article.
Save.
Link artists to your blog
You will also be able to link blogs to your Artists, so that visitors to your site can access articles about a particular artist directly from their page on your website. Select the Artists name within that Blog entry to create this link:

Please note: You will need to select both the 'Enabled on website' button within each Blog entry, as well as selecting the 'live on website' button in the Blog page itself in order for your articles to display on your site.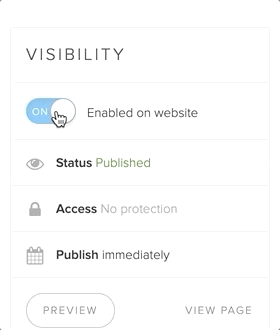 ---
Name the Author
Make a note of who wrote each article by selecting the Author from the dropdown menu. This menu will list each of the registered Users in your CMS.

---
Next Step