You can connect multiple contact records together in two significant ways: Organisation and Relationships.
---
Organisation
If you have multiple contacts who all fall under the same organisation you can connect these records together as either members of the organisation or simply related contacts.
Steps
Go to contacts > create a New record > Turn on the Organisation record switch.
Fill in the name of the Organisation and click Save.
Go to the Related contacts tab at the top of the record.
Click Add under Organisation records or Related contacts to connect existing contacts to your new record.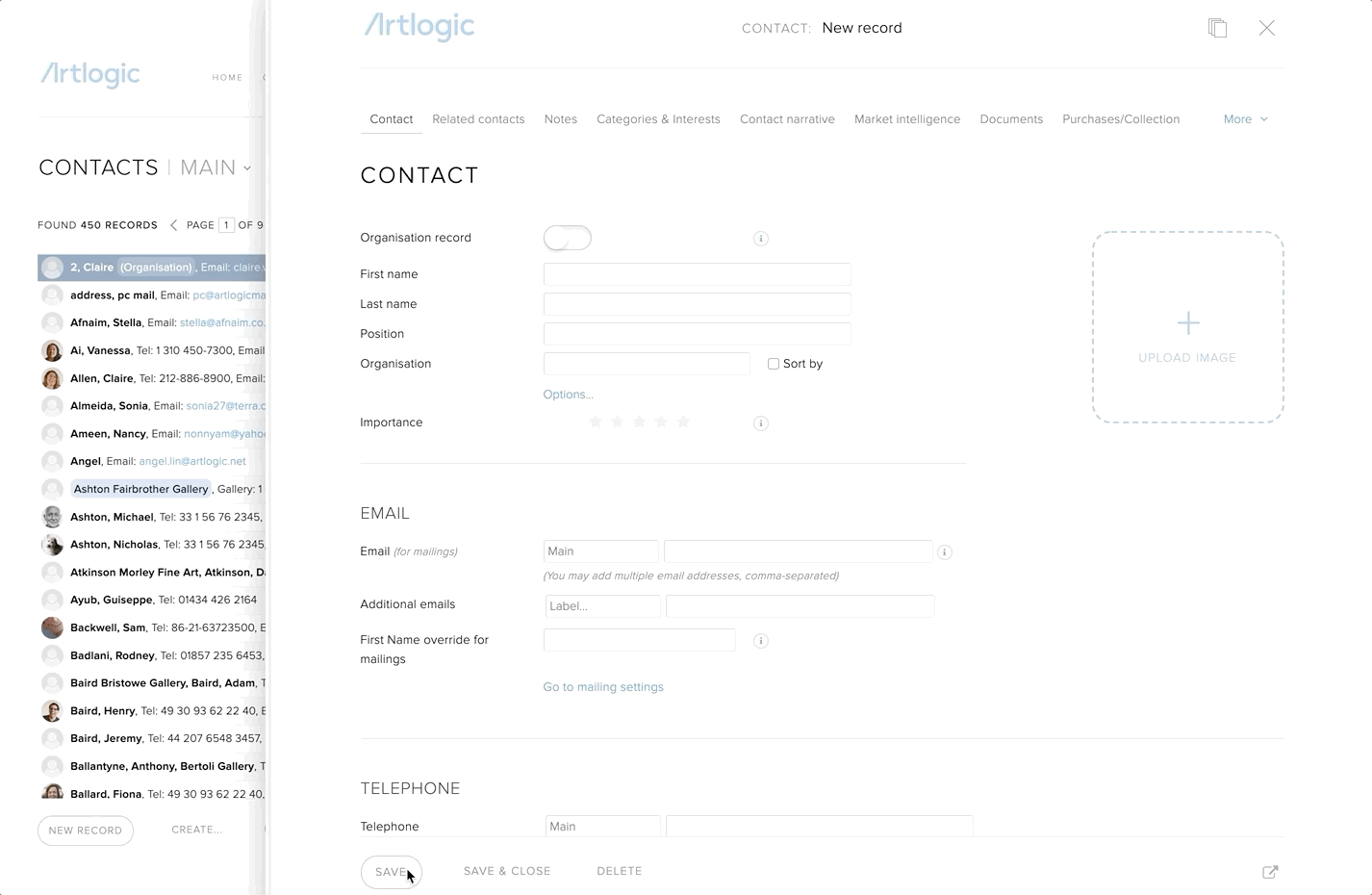 Purchases/Collection
When a contact is made into an Organisation, the 'purchases' tab will display any/all purchases made by the contacts connected to that organisation.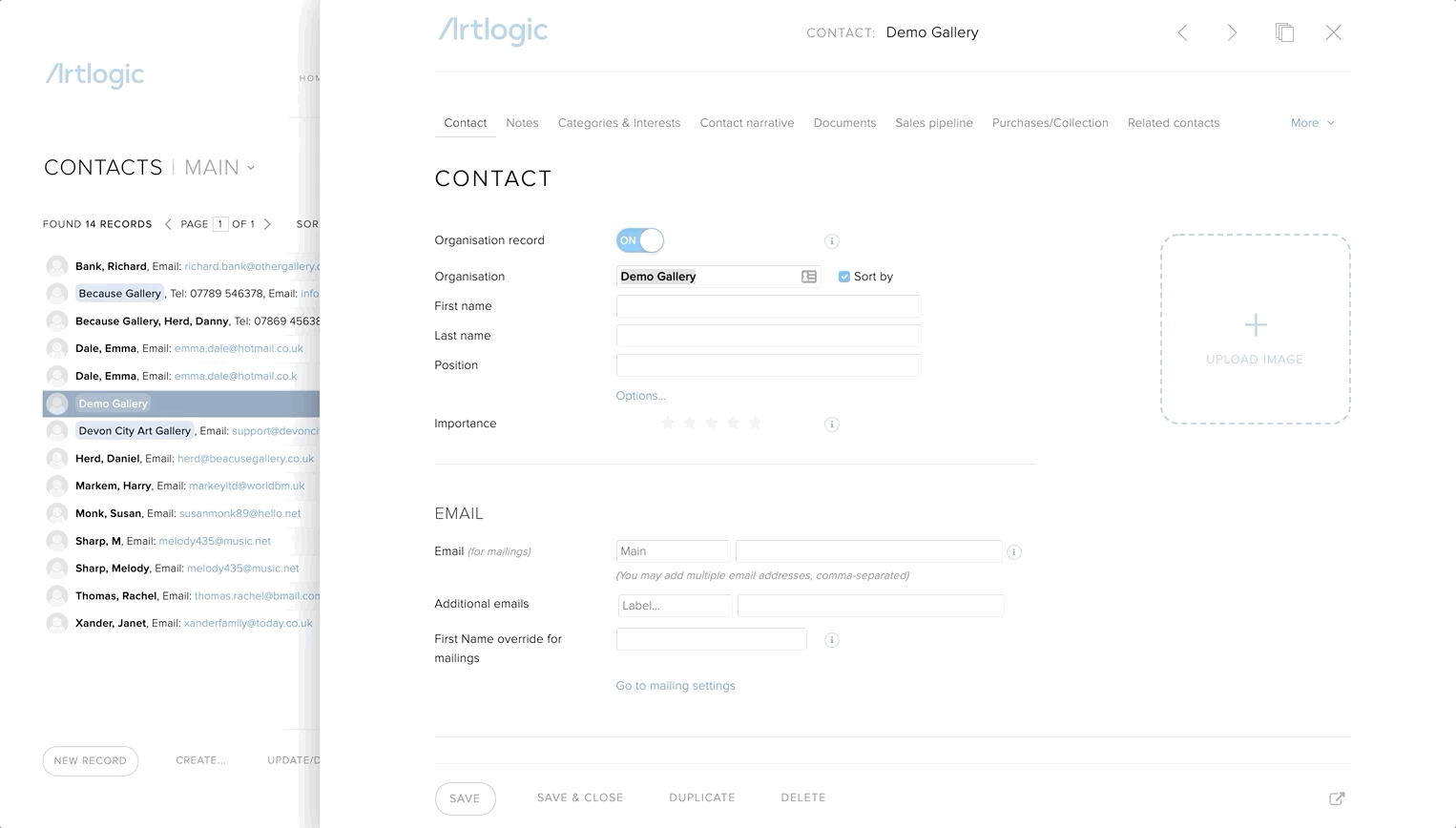 ---
Relationships
If you would like to relate two or more of your contacts by their relationships (i.e family, art advisor, friend), you can do so by following the steps below.
Steps
Click on the 'pencil' icon of your chosen contact to edit.
Go to the Related contacts tab.
Click to Add a related contact.
Type the name of that contact into the search bar, click Add.
Explain the connection between those contacts.
Save.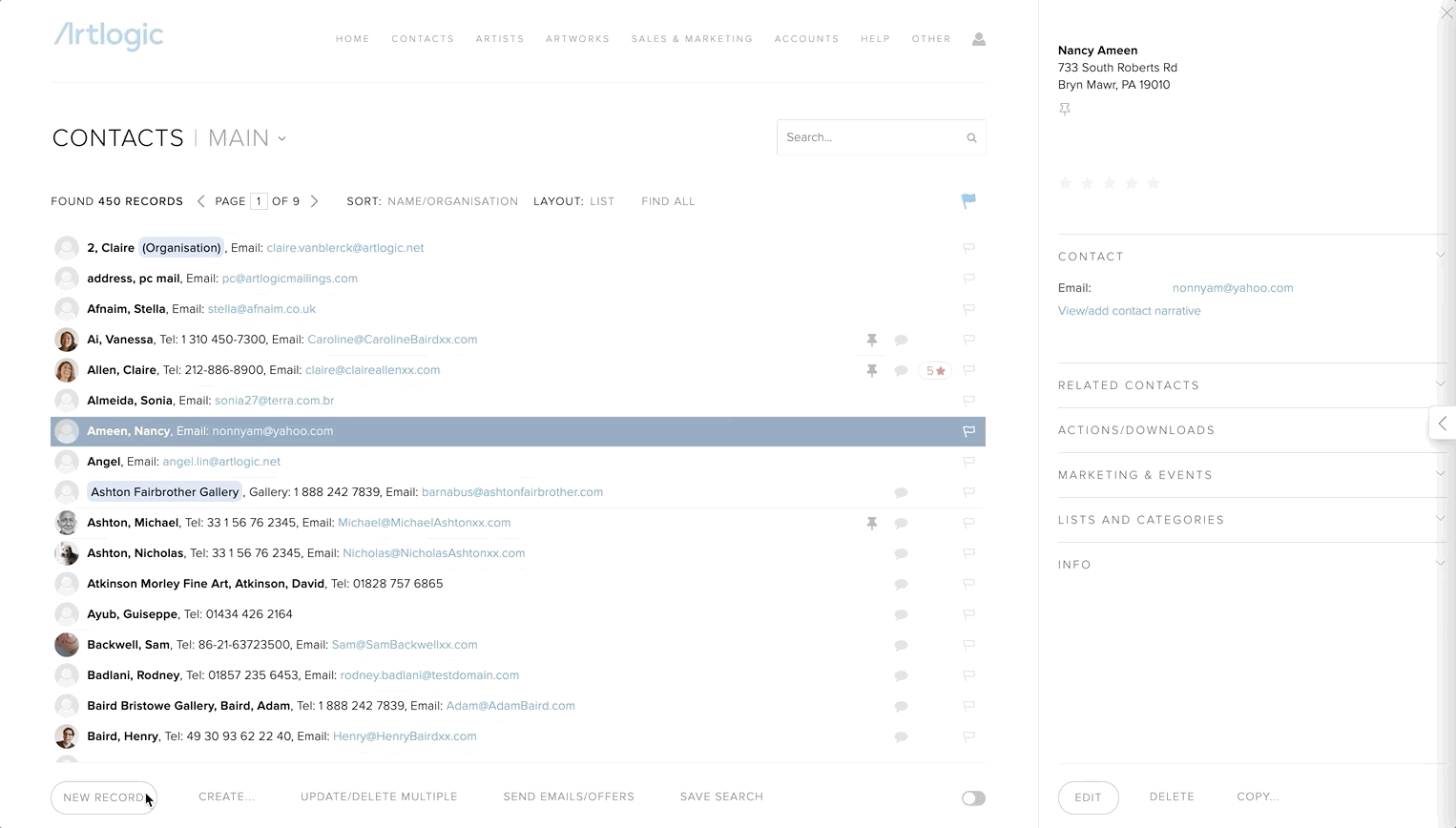 ---
More information