Categories are a great way to tag, locate and group the contact records in your database.
Info: Categories tend to be types of people, for example; a friend of the gallery, a collector, a VIP, an artist, or photographer etc.
---
Adding a Category
Steps
Go to Contacts > Value Lists > Categories > Add new record
---
Assigning a Category to a contact
Steps
Go to Contacts > Click the pencil icon to edit your chosen contact record.
Click on the Categories & Interests tab.
Type in category, or choose to show all to add multiple categories at once.
Save.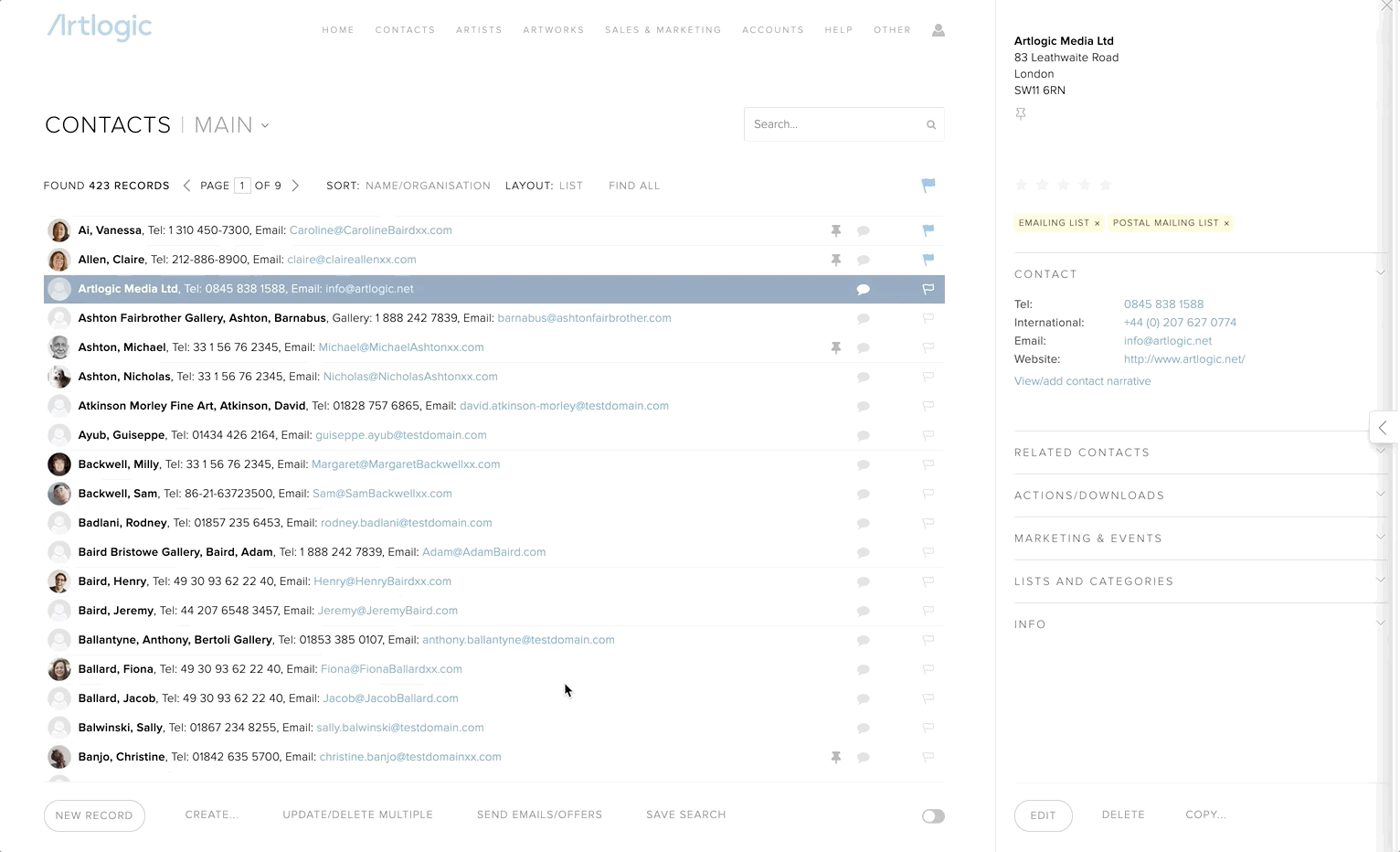 ---
Where will they show?
Once you've assigned a category to a contact record, they will appear in the Lists and Categories tab in the preview pane of a contact record.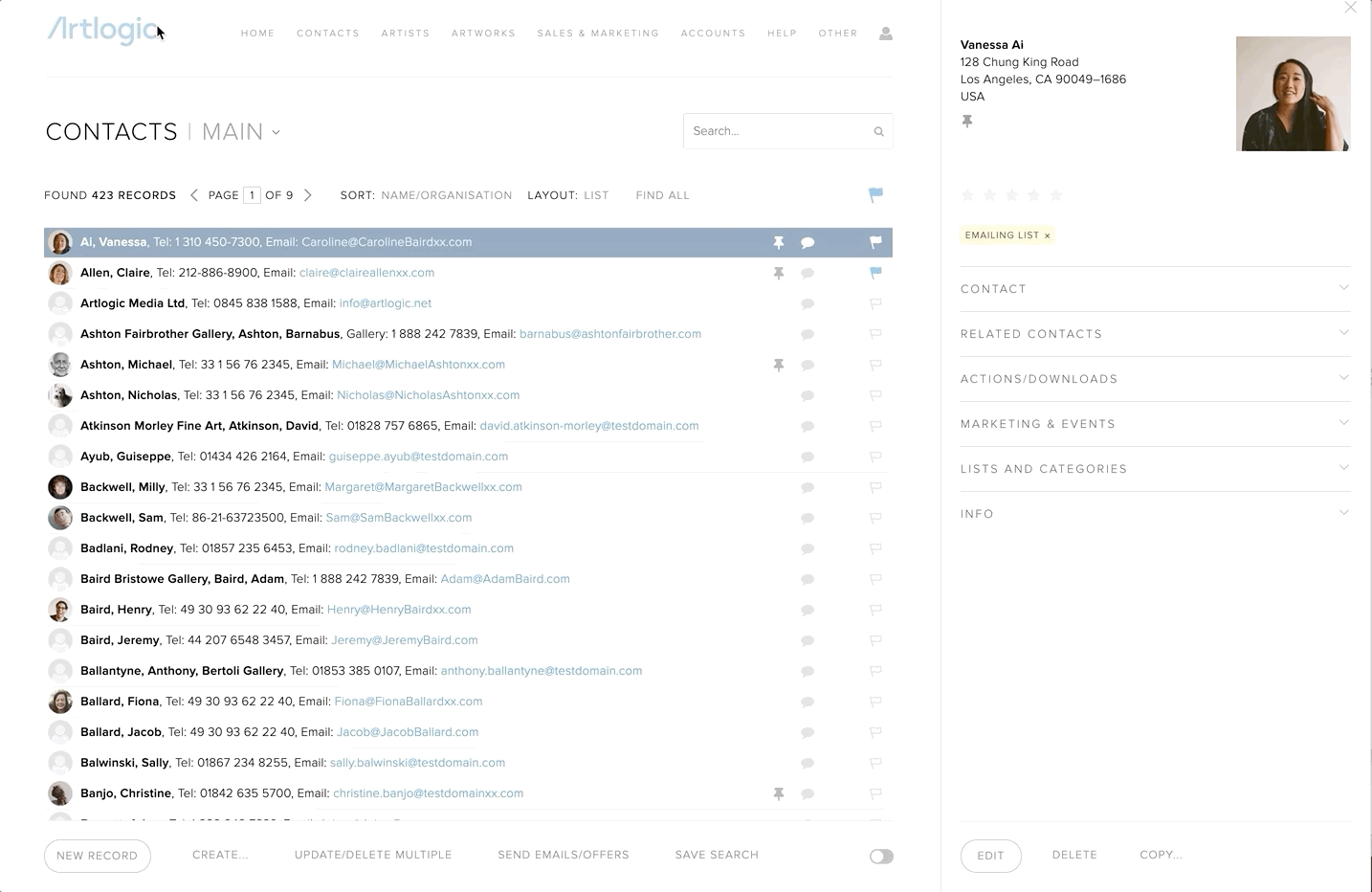 ---
More info