Keep viewers up to date with exciting projects, upcoming exhibitions and art fairs, or news from the studio by creating Blog records. This guide will talk you through how to set up a Blog page, Blog records, and the comments section, as well as how to create categories and tags to keep track of different articles.
Tip: Enable your Blog page in 'Pages' to display automatically populated Blog records.
---
How to set up your Blog page
In order to start adding blog articles to your website, you must first ensure there is a page to host them. It is likely that you already have a blog page listed under Pages in your CMS, however if you do not, follow to the steps below to set one up.
Steps
Log in to your CMS.
Go to Pages.
New record.
Label all 3 fields with the title 'blog'.
Create page.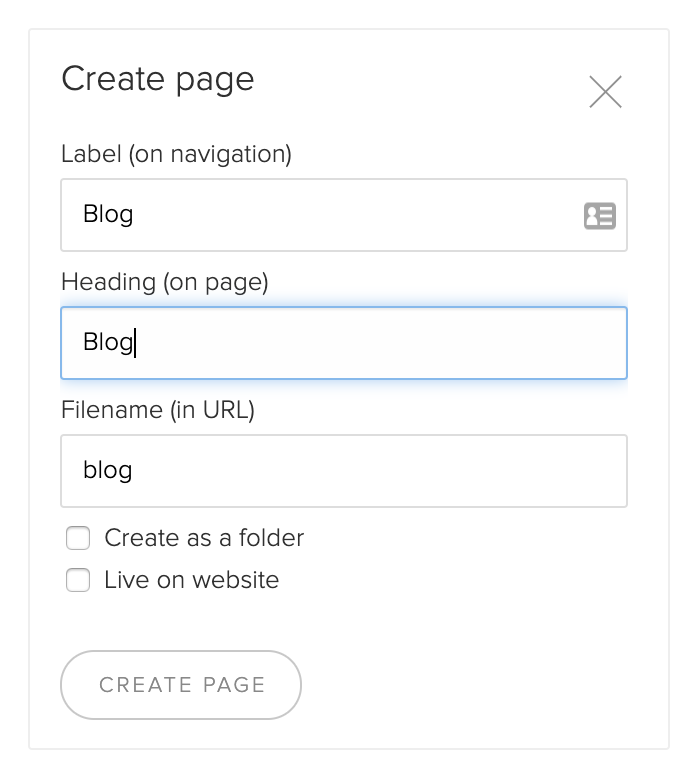 Tip: We don't recommend selecting this page to be 'live on website' until you have some records to display there, as this will result in a blank page.
You can choose to display your blog page as a tab in your main menu so that viewers can go directly to that page on your website. Equally, you may wish to hide the page from your main menu and simply attribute blog articles to a particular Artist.
---
Next step