Allow people to quickly add key dates to their personal calendars.
Using this tool, visitors to your site can quickly add current and forthcoming exhibitions, viewing rooms, events, and art fairs to their calendars. This will work with Outlook and Google calendars, and iCal downloads.
Requirment: Events will need to have a start and end date (or have the 'one date event' toggle enabled) to be able to add them to a calendar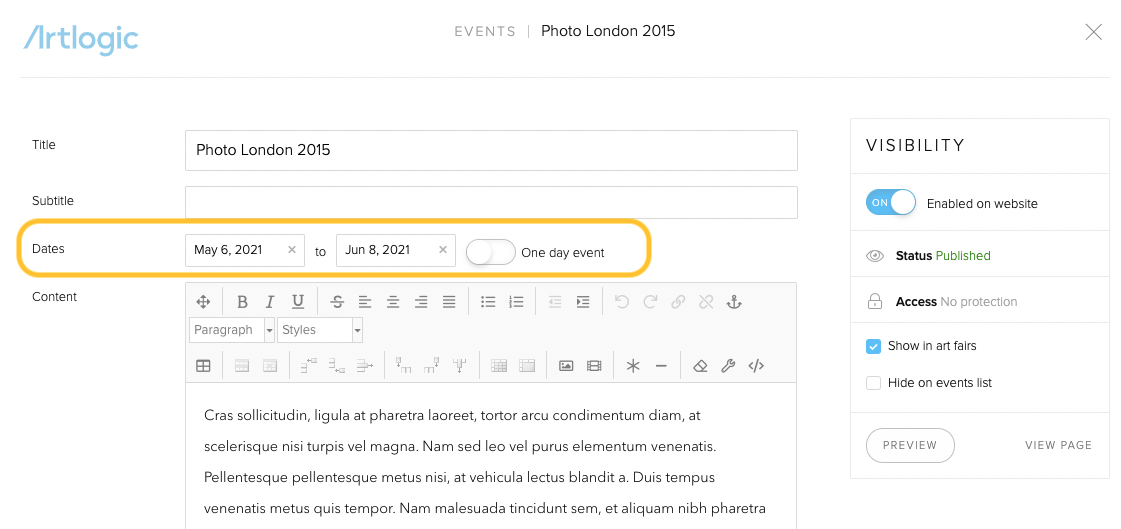 ---
Enable this for events pages
Your first step will be to enable this feature, which will create an 'add to calendar' option on the event's page.
Log in to your website CMS.
Go to Settings > Settings > General > Add to calendar > toggle on 'enable add to calendar'.
Select your preferred display option from the dropdown and click 'save':

Example of how this will look at the bottom of the event's Overview section: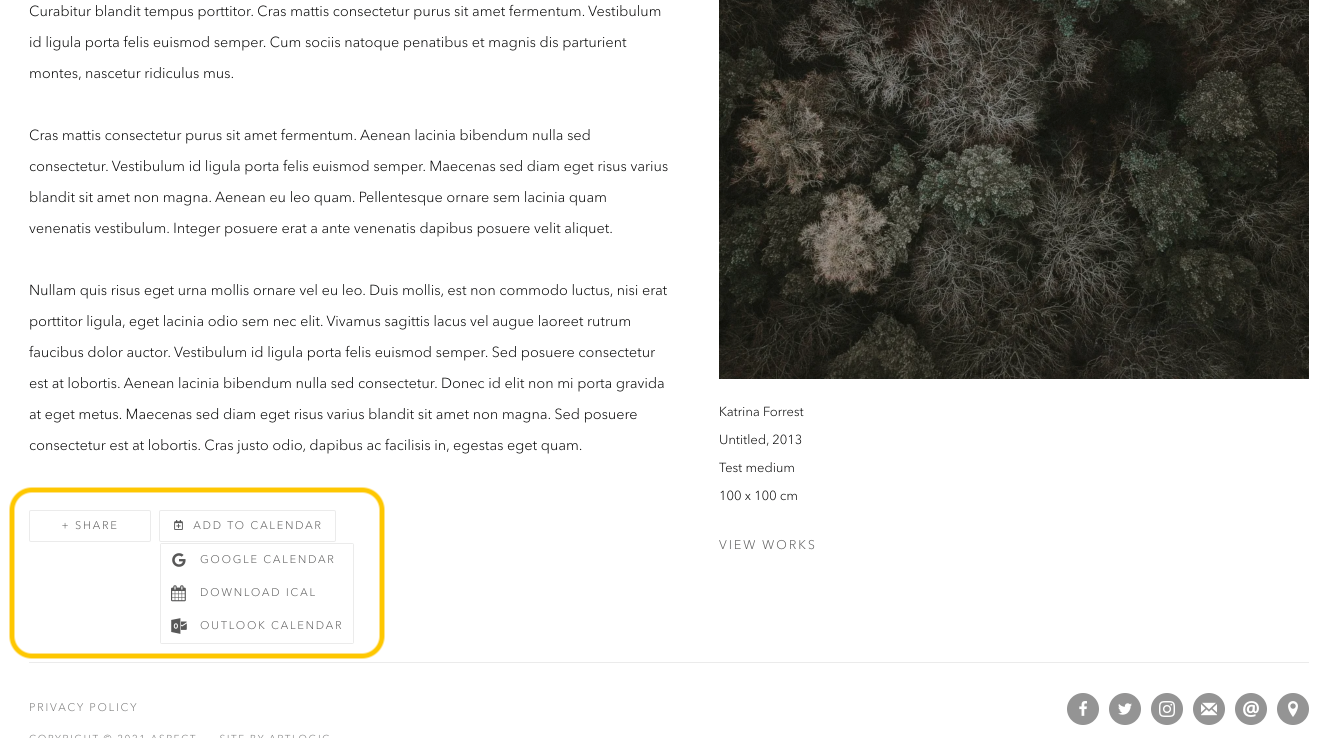 Example of how this will look when clicking on the date in the event's detail page: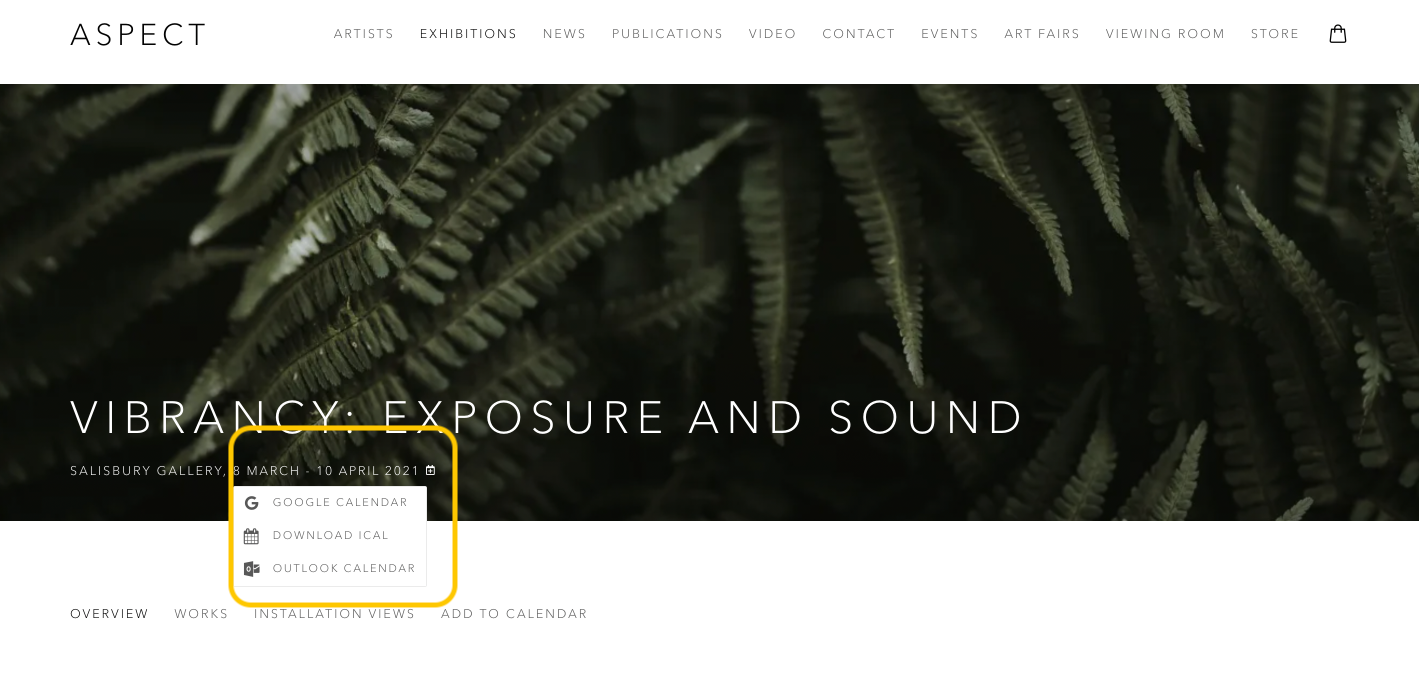 ---
Enable this for viewing rooms and exhibition pages
Follow these steps if you would also like the 'add to calendar' button to the sub-navigation of exhibition and viewing room records.
First follow the steps above to enable this feature in your CMS settings.
In your CMS go to Settings > Settings > Viewing rooms/ Exhibitions > detail page/exhibition detail > select 'add to calendar' module.
Click 'Save'.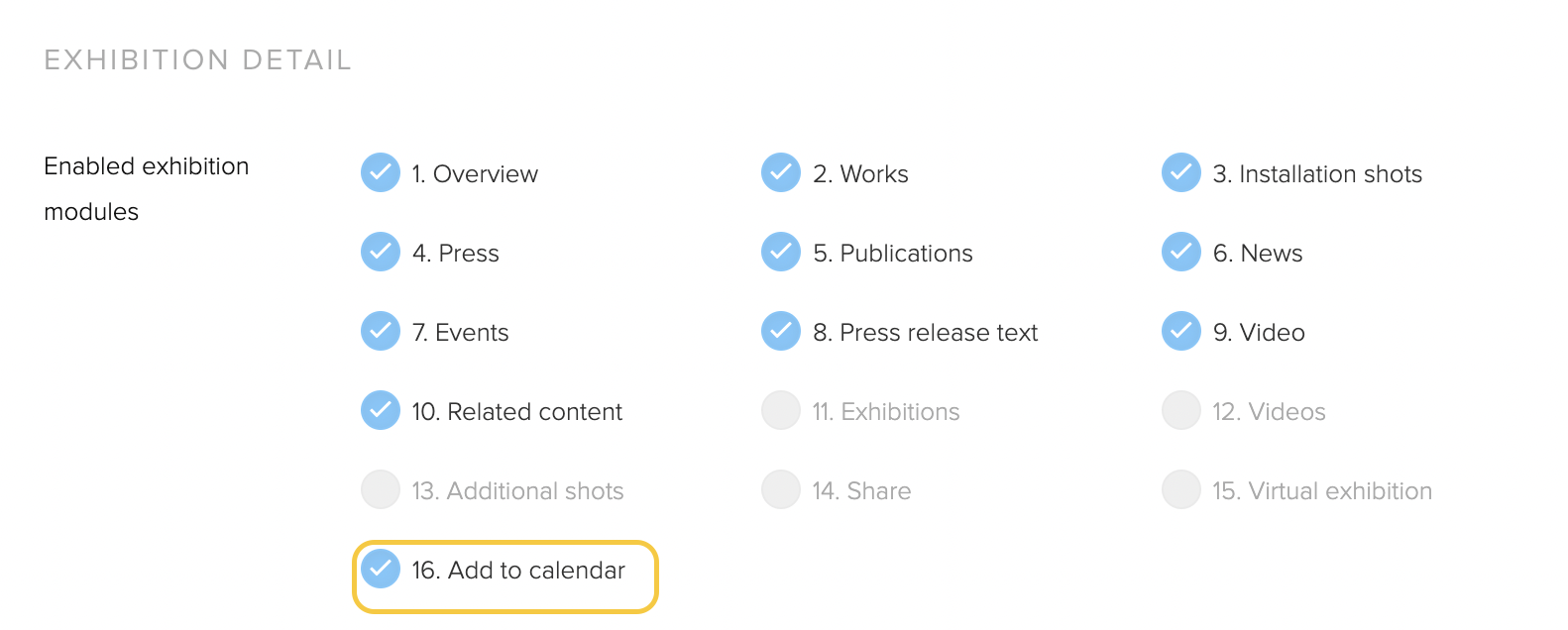 Exhibition example: