This guide shows you how to customise the colour of the status and availability dots that appear in your PrivateViews app, as well as in your private view links.
---
Steps
Other > Admin > Preferences > Core Preferences > Private Views

---
Customise
Change the colour configurations by changing the selection besides your chosen status and availability.
Green: Available
Yellow: Reserved
Red: Unavailable
Grey: Other
When you have finished editing this list, click 'Save' to complete this change.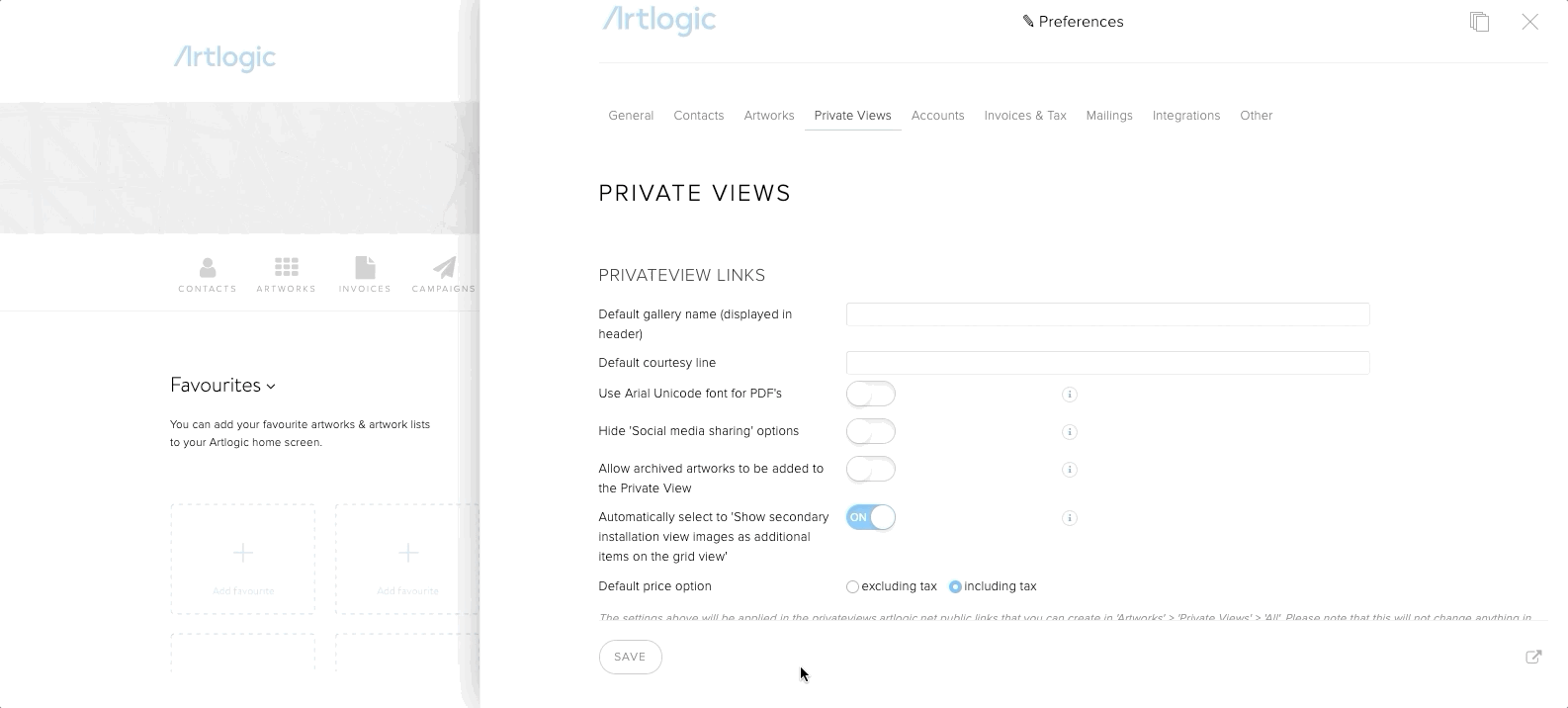 ---
Available artworks
Artworks marked as 'Available' will show without a coloured dot.
All other availabilities will be displayed with the colour represented in these settings.
How to show availabilities in Private View links
You can select whether to show or hide availabilities in the Private View edit screen (under the tab 'Artwork settings') and also in the Private Views app.