This guide explains how to remove artworks, resolve duplicates with invoices or sales attached to the records.
---
Steps
The following route can be followed for partially or fully paid invoices:
Remove all Payment history from the invoice and store these details safely for use in a later stage in this process.
Now, open the Invoice edit screen, and select Options and Remove.

The following screen will appear.
Select Unsell item.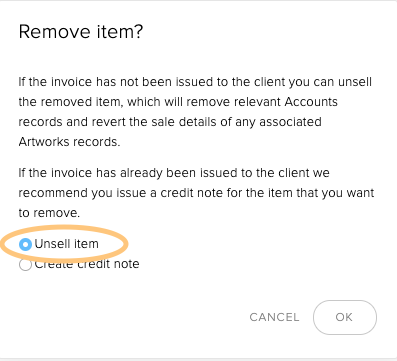 Please note: make sure that your Accounts records are cleaned of the removed artwork record, and let us know if there are any remaining sales details in the "unsold" artwork record itself.