This article explains how to sort the artworks in an artists page on your website.
---
Override the artist sort
You can override the automatic sort order for the artworks in your website in two ways depending on whether you are an integrated or standalone client.
Read more about how artists are sorted on your website here: Artist sort.
---
Please note, there can be a 15-30 minute delay between re-sorting your Artwork records in the database and seeing this change displayed on your website.
Steps
Log in to your Artlogic database.
Go to Other > Website > Sort artworks for website.
Select your artist from the dropdown menu.
Select the checkbox for the Artwork record/s you wish to rearrange.
Select Move to top or Move to bottom.
Alternatively, select the Move above or Move below.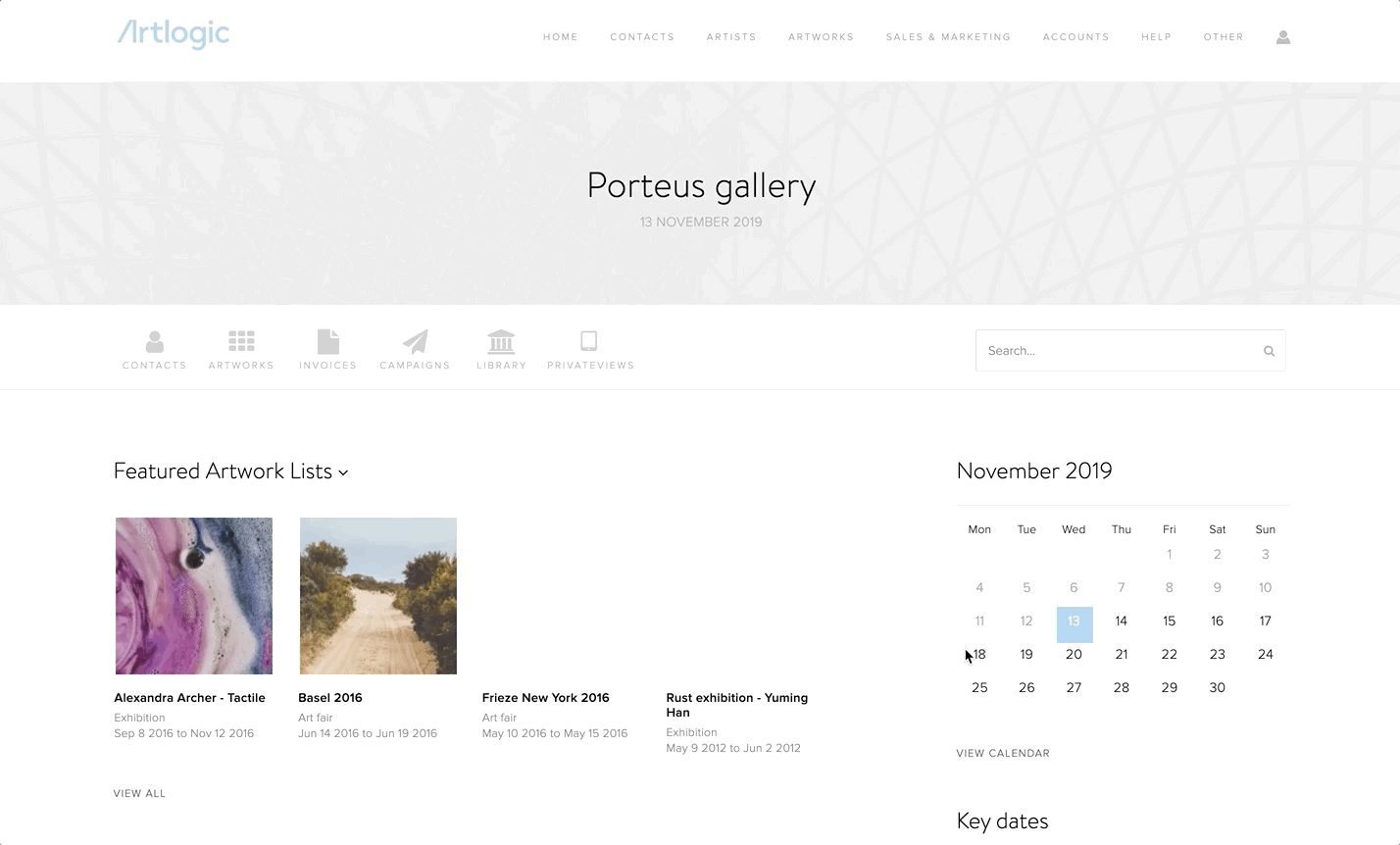 'Reset sorting' or 'Clear sorting'
Here, you can also:

---
As a standalone website user, you can sort your artwork records in your CMS.
Steps
Log in to your website CMS
Records > Artworks.
Sort for Artworks page.
You can then drag and drop artwork records in the order you'd like them to appear in.
Click save new sort order.