Why your document templates might not be showing on your invoices
Follow these 4 simple steps to ensure that your invoices are generated with your intended templates.
---
Step 1
Upload and save your .docx template
Check your templates have been set up properly (Other > Admin > Preferences > Core preferences).
To complete this follow these steps:
Create your templates and save it. Make sure to include no spaces or other problematic characters (?, /, !, etc.) in the filename (e.g. main-london.docx, blank-new-york.docx, invoice-paris.docx)
Go to Other > Admin > Preferences > Core preferences.
Scroll to Docx templates.
Upload your .docx templates using the 'Attach documents' button and then select 'Save' at the bottom of the screen.
After saving the page you should see your template drop-down fields have expanded and your document file is listed in grey.
Select your chosen templates using the relevant drop-down options.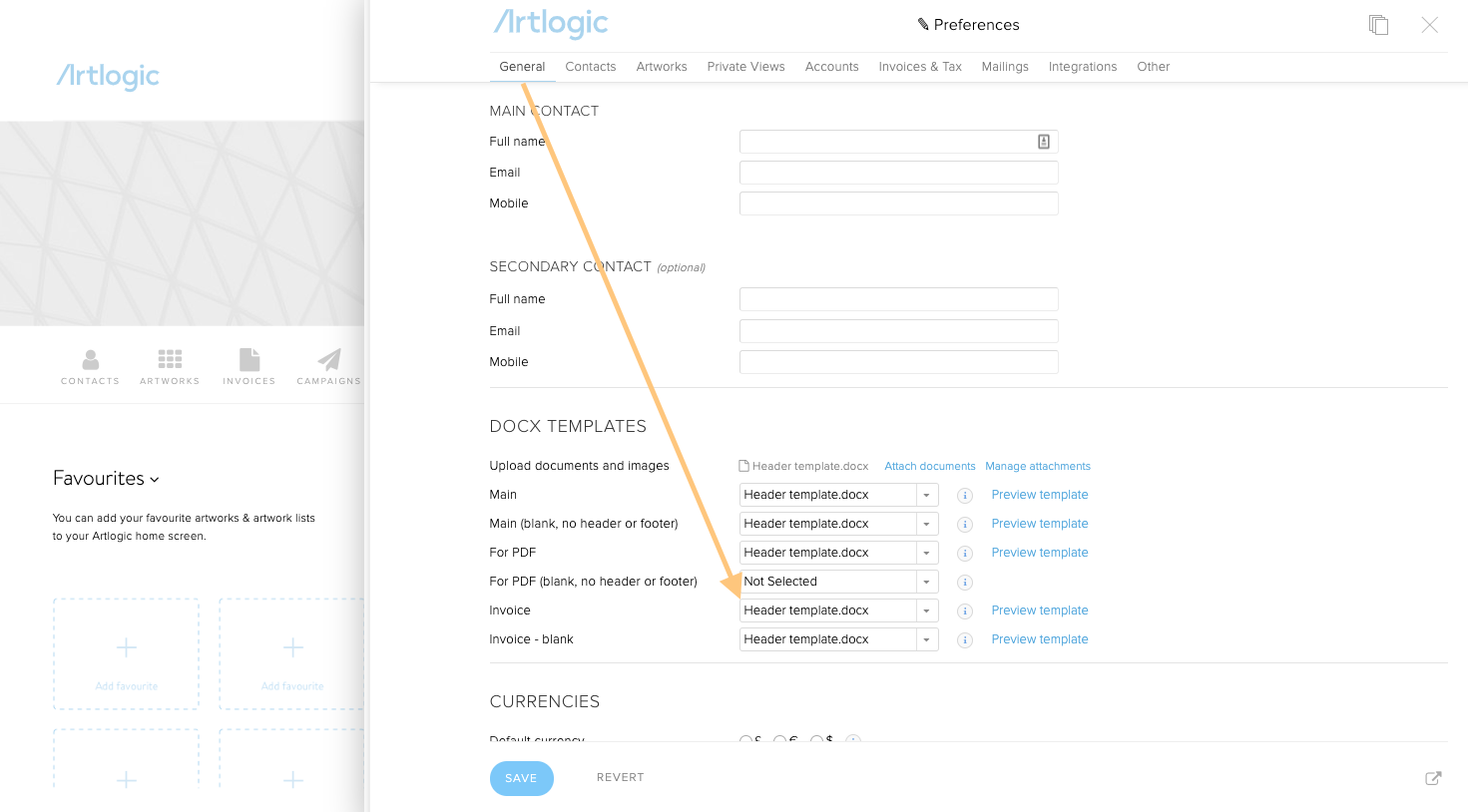 ---
Step 2
Edit your invoice
After you have created an invoice, find and edit your invoice and open the 'Settings' tab at the bottom of the edit screen. Under 'Display Settings' make sure that the option 'include headers and footers' is ticked.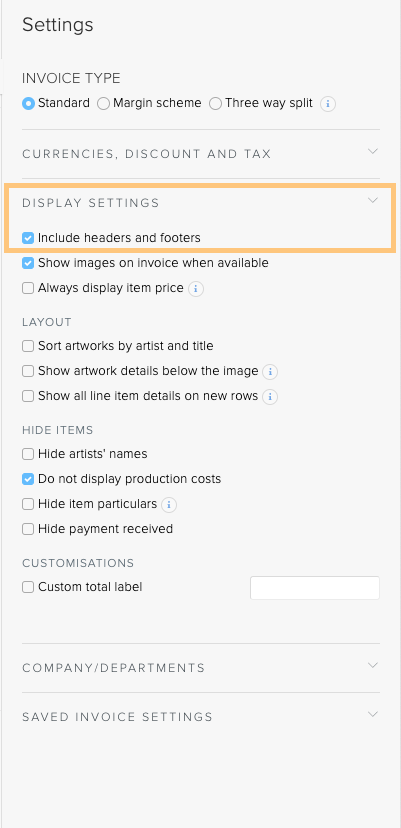 ---
Step 3
Core preferences
Go to Other > Admin > Preferences > Core preferences > Invoices & tax
Ensure that the preference to 'show invoice and headers on new invoices' is switched on.
This controls the default setting for new invoices. It can be changed for individual invoices on the invoice edit page.
---
Step 4
Already generated an invoice with incorrect template?
If you have updated one of your invoice templates and are wanting to re-download one of your invoices as a PDF with the new template, you will need to regenerate your Invoice.
Regenerate your invoice by following these instructions: Regenerate an invoice.