Step 3
---
1. Enable online sales within your CMS settings
Go to Settings > Online sales > General.
Activate the Enable online sales toggle.
Select Save.
You'll see the General screen now has a variety of new fields.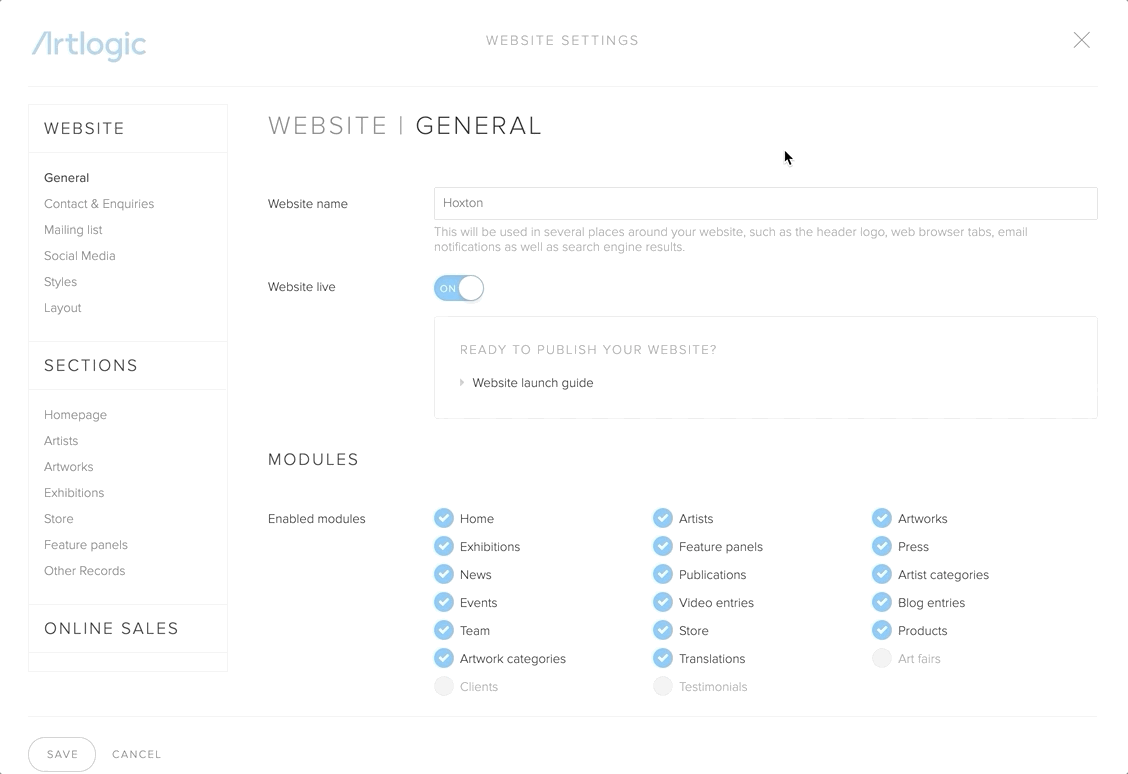 2. Complete your terms and conditions
Warning: Artlogic cannot advise you on the terms and conditions that you should use.
Terms and conditions: This will display as a pop-up when your customer selects 'I agree to the terms and conditions' at checkout.
Terms and conditions link: This is for when you've listed this information on a Custom page on your website and then link it in the Online Sales General section.
The Discount code label and Discount code note fields are entirely optional and can be used in conjunction with the Coupon feature available in Online Sales > Discounts.
3. Connect Stripe account

Select Payment Settings > Payment gateway > Connect.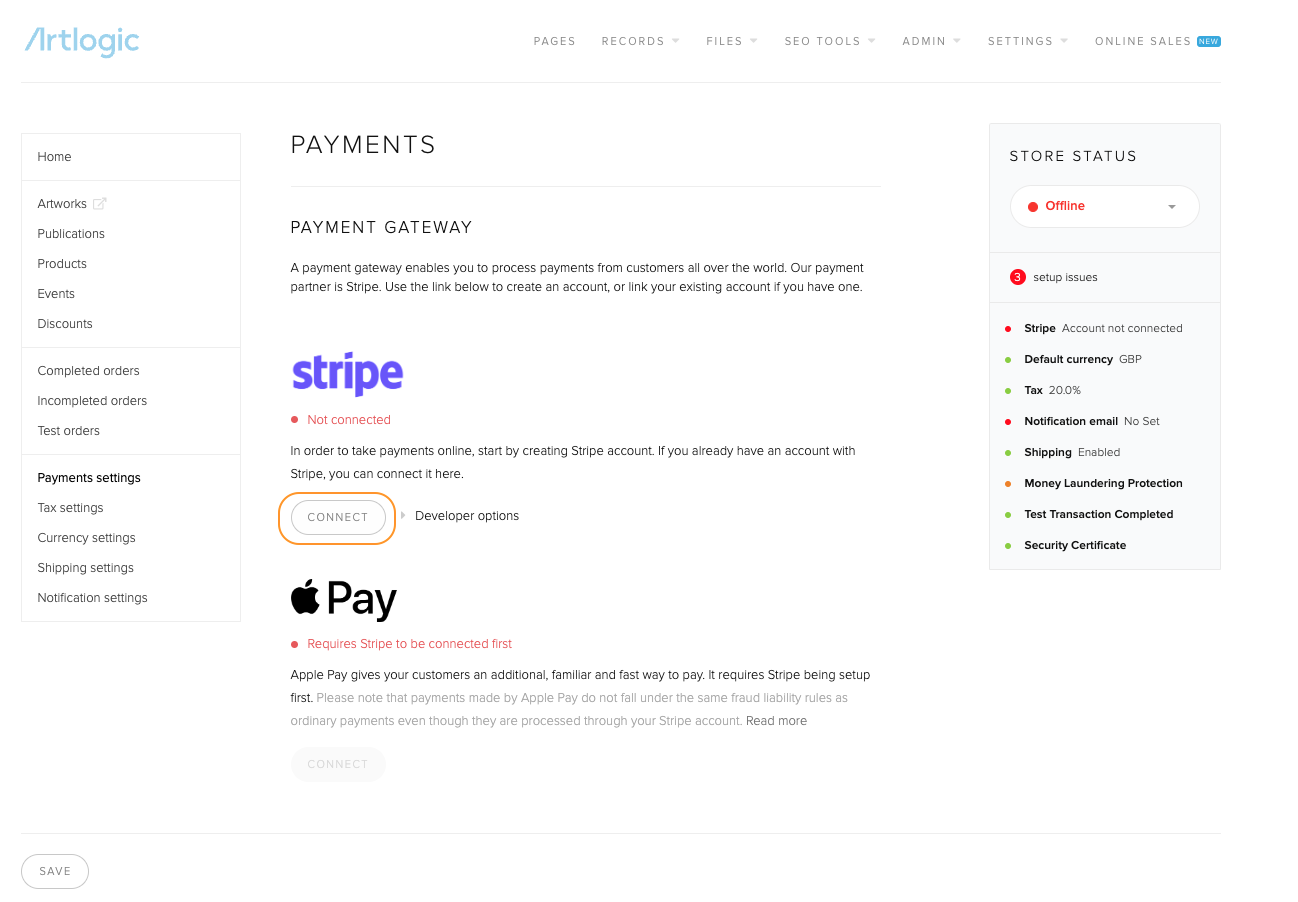 4. Authorise the connection between your CMS and Stripe account
Either complete the form to set up a new account, or select Sign in if you already have an account with Stripe.
---
Next step