Adding content to your pages
This feature is an effective means of adding and managing content on Custom pages and in Viewing Rooms.
---
What are Feature Panels?
Feature panels are an easy way to add content. By using this feature you can stack a series of custom panels into your page, dragging and dropping them into your preferred order, or choose the preset designs to get going faster.
Viewing Room example
In the below image we've specified which feature panels we've used to create the Viewing Room layout on our Monochrome Light themed website.
Check out the website: Louisa Schultz

---
How do I create Feature panels?
Adding feature panels
Warning
: Not all pages allow for Feature Panels. Generally,
dynamic
pages will not support this feature. Find out more information on Custom pages in this
dedicated help guide
.
Start by going to a new or existing page that has feature panel functionality and scroll down to the 'Feature panels' section.
Layout options
To make getting started easy we have created 'feature panel presets'. These combine different types of feature panels to create suggestions for dynamic, visually varied pages.
Alternatively, you can choose to 'start with a blank template' to combine your own sets of feature panels to create your own page layouts.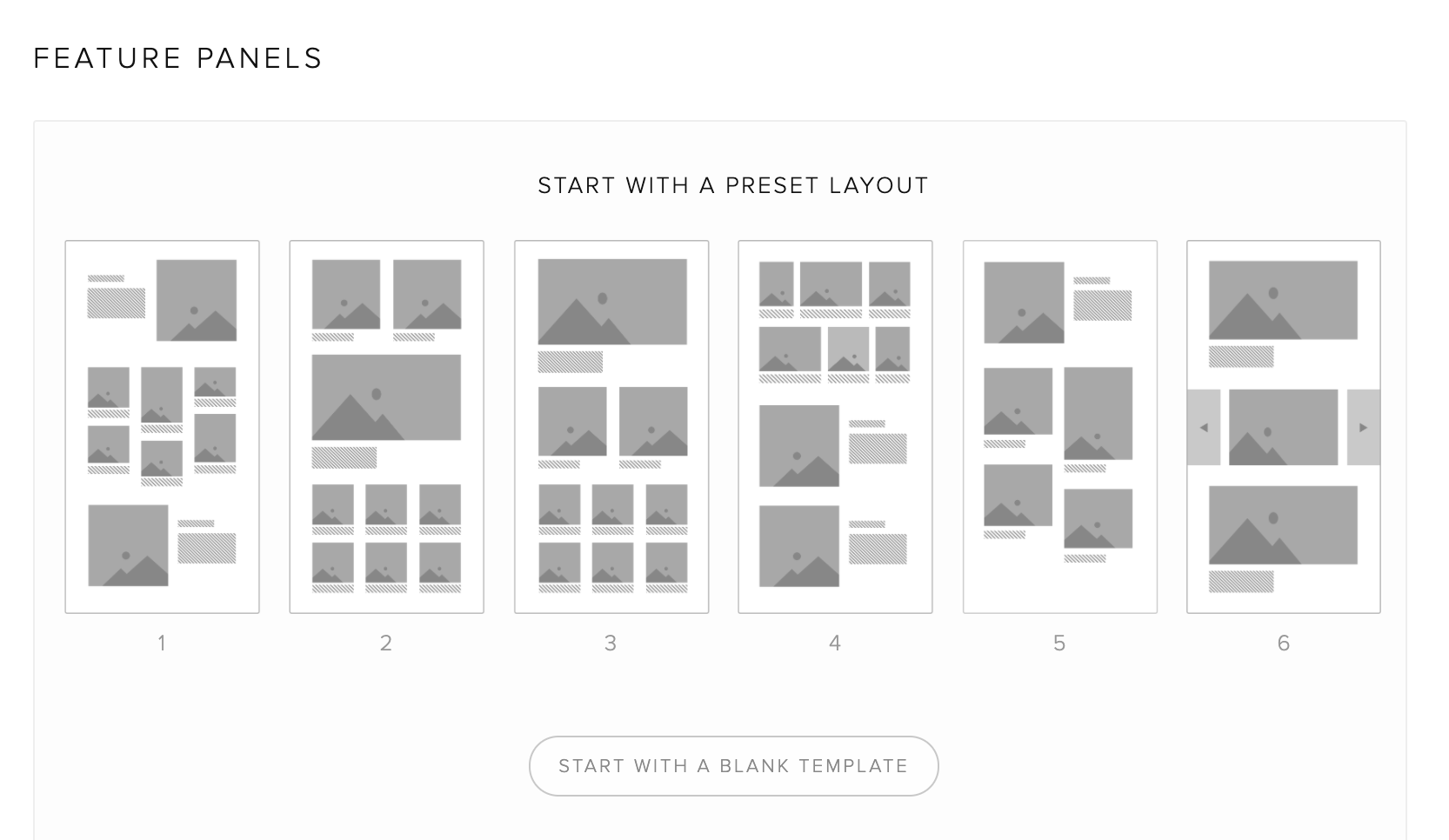 Editing your feature panel selection
Once you have started combining feature panels, you will have a number of editing options:
Start over - this will completely reset and delete existing feature panels. These cannot be recovered once removed.
Create new panel - add a single grid type to your existing selection.
Feature panel presets - either 'Add preset layout' or 'Clear panels and start again'.
Rearrange the order of feature panels
Use the arrows at the right-hand side of your feature panels to drag and drop individual panels into a custom order.
Note: if you choose to add feature panels to a page with a 'page layout type' that includes an embedded private view or 'selected artwork grid', the feature panels will always come below this content.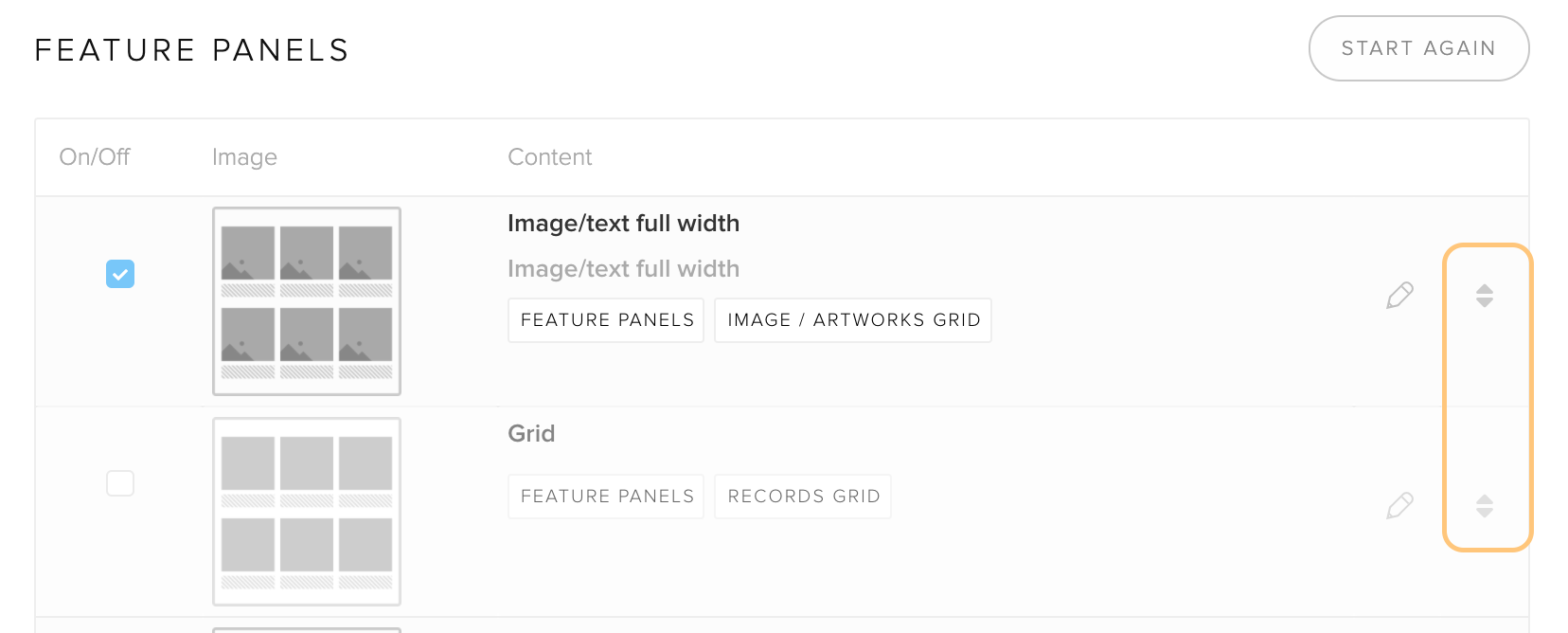 Adding existing content to feature panels
Feature panels for your existing records can easily be added in a few clicks to two different feature panel types: Records grid of Image/Artworks grid.
To add content navigate to the Feature panel on a page > click the pencil tool > Content > Grid items > Select Artworks /Add grid item from records.
Feature panels using custom content
If you wanted to create something with content that does not already exist as records, select Create new panel and select the panel type you want to work with:
Link your panel to a record
You can always use the 'main link' field to link these panels to other existing records on your site too.
Next:
Upload your image/s.
Enter your preferred text.
Make sure to hyperlink your panel to the relevant page where more information can be found.
Select Save and then make sure to select Save again for the page itself.
Warning: Panel types can be switched at a later stage but you may risk losing some data.