The Quick View button on Artwork lists allows visitors to open a preview panel for the artwork to purchase or enquire about the piece right from the Artwork grid.
How Quick View works
Quick View will be enabled automatically for sites which have chosen to show Add to Cart or Enquire buttons on their Artwork lists. This setting can be found in Settings > Settings > Artworks > Enable add to cart on artwork lists / Enable enquiry buttons on artwork lists.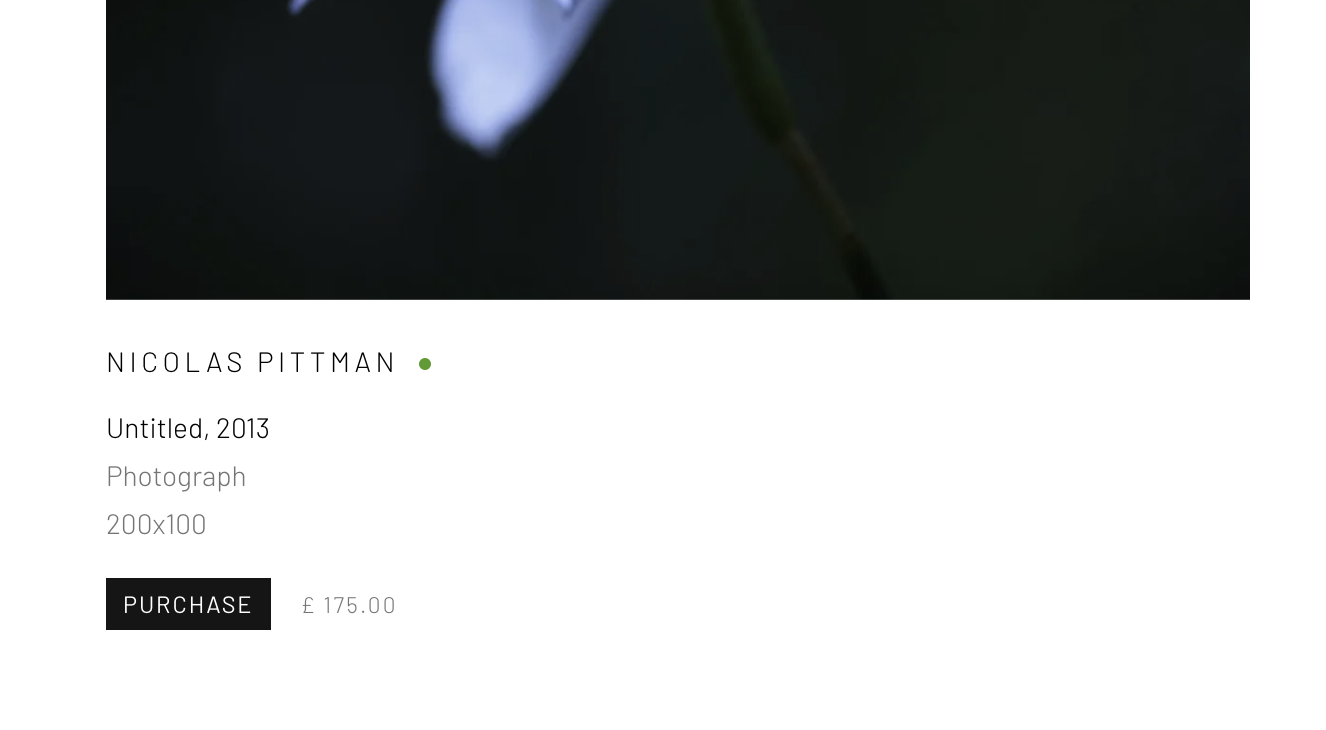 When visitors click on the Quick View button, a side panel will open with a thumbnail preview of the artwork, a short caption, and the option to add the work to your cart or to enquire about the work.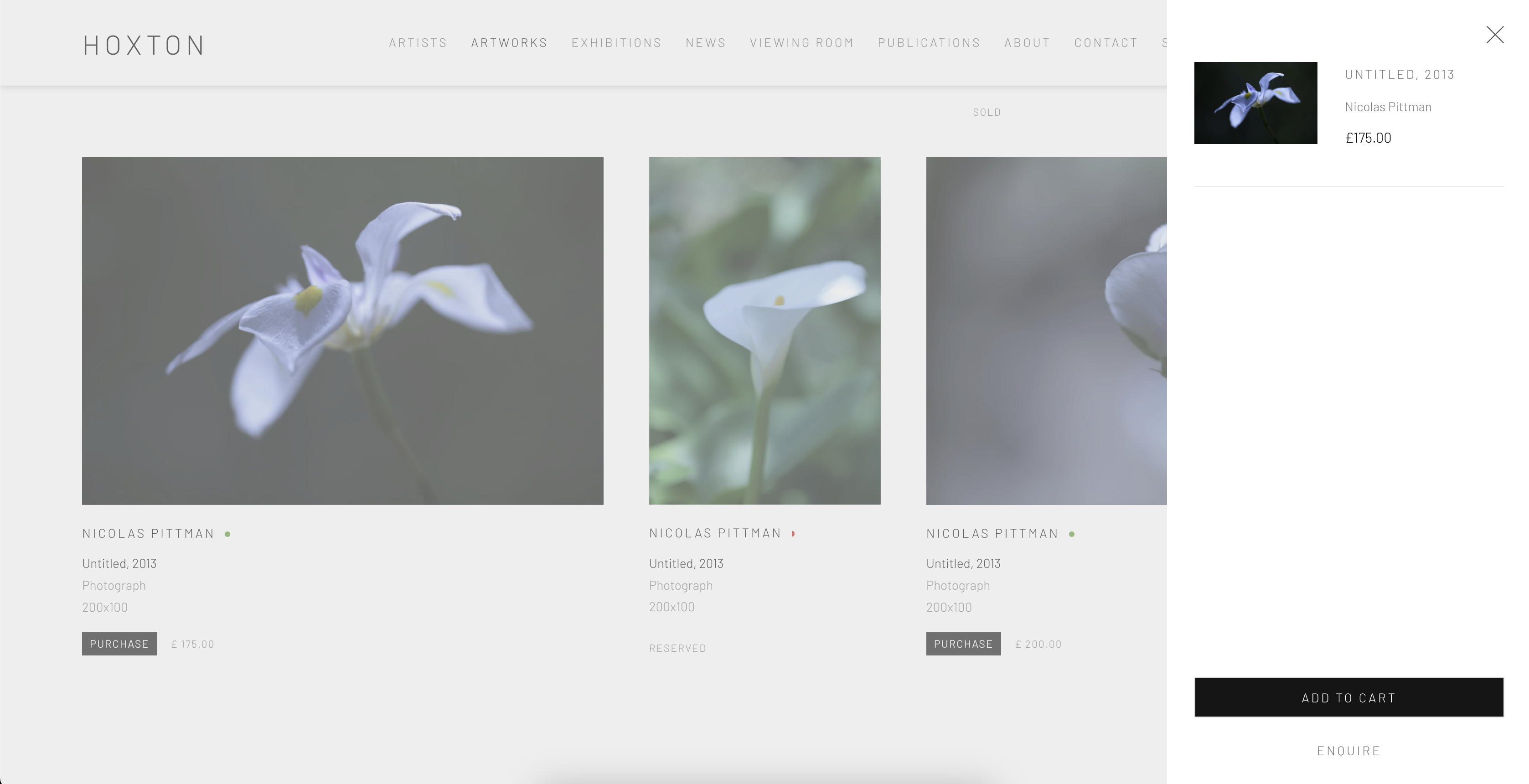 The text used for the Quick View button will be "Purchase" by default, but you can change this by going to Settings > Settings > Online Sales > General and entering your desired wording in the field labeled Buy enquire button label.
Please note that artworks with Editions will open the Artwork Detail page for that work when the Quick View button is clicked.
Please contact the Artlogic support team at support@artlogic.net if you experience any issues with this new feature.