What to look out for when trying to rank higher on Google
We offer top tips as a guide on how to optimise the content structure and markup of your website to improve the chances of it appearing in search results for the desired search queries.
---
Search Engine Optimisation (SEO)
Search Engine Optimisation is the process search engines go through to determine the ranking of websites in relation to search terms. The higher your ranking, the more likely clients will find your website online. Broken into the following topics, this guide shows you how to use our built-in tools to optimise your website and some best content practices to help improve the chances of it appearing in search results for the desired search queries:
Artlogic's websites have been built with SEO in mind and with many tools to help you manage SEO successfully. Please note, while we are always more than happy to advise on how our tools work, Artlogic's staff are not able to consult directly on individual SEO queries beyond the functionality of our sites and are not able to engage with external SEO consultants on behalf of our clients.
---
Define your search terms
In order to start your SEO improvements and optimise your website page, you will need to first define what search terms you want to target.
Once you have desired search queries in mind you are able to develop a strategy and curate specific content in order to rank high for those terms.
Read more about this here: Title, Heading & Description.
Be aware that there is a lot of competition to rank higher between websites on Google on certain search terms. Therefore, you should have a think about what search terms would define your organisation best and what terms would stand out from what most websites are using. Without doing this you cannot expect to type certain terms and find your page on Google.

---
Good content
Good quality content is one of the most important things when it comes to SEO. Google is looking for detailed content, therefore, pages with interesting text that adds to the search engine's description and a good range of content formats such as artwork images, detail close-ups and documentary videos are essential when it comes to reaching a higher number of viewers and ranking high in Search Engines.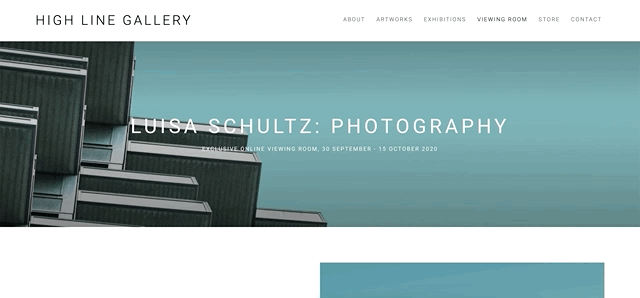 As you can see from the two examples given, the quality and amount of information are significantly different depending on the content added. From an SEO perspective, the importance of good content is that it signals to Google that the page is a good resource for the topic searched. Good keyword density, a sufficient amount of text, and multimedia will signal good content.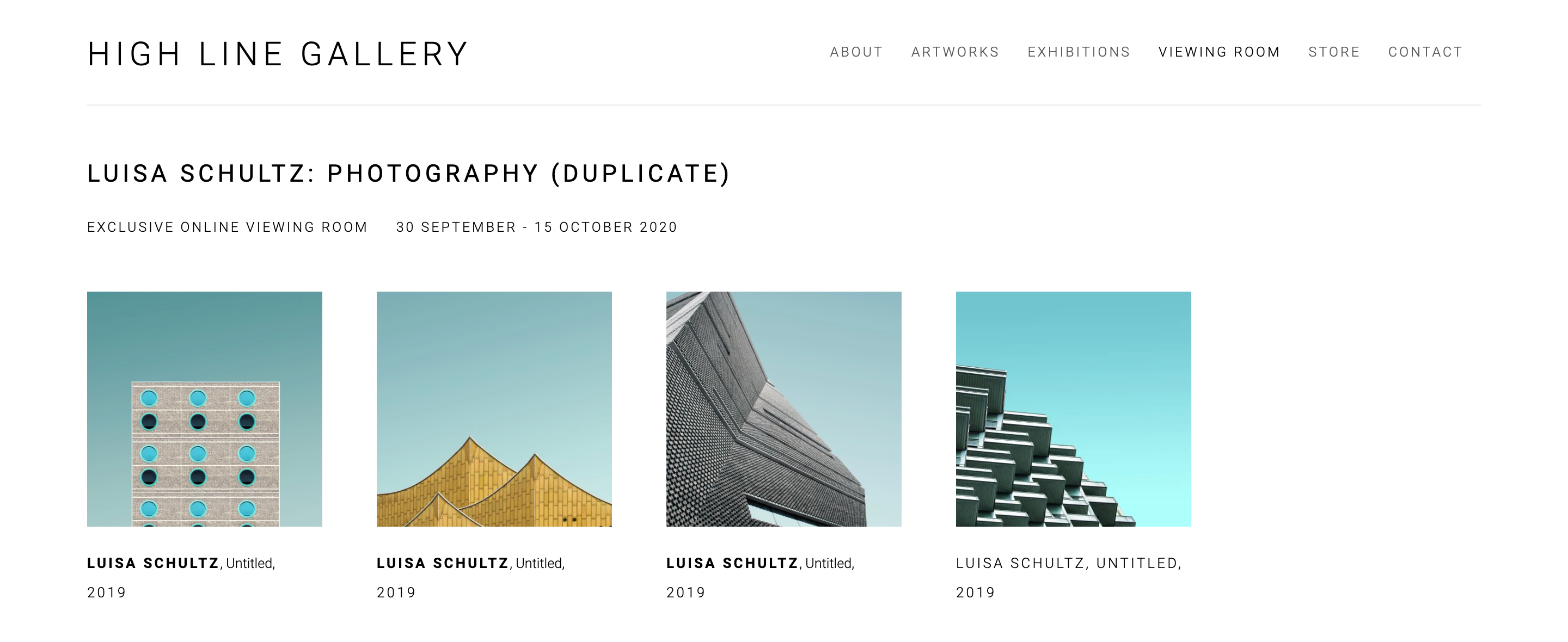 ---
Regular updates
Updating website content is an ongoing task, in the fast-changing times we find ourselves in you need to constantly drive viewers to your content and make sure they have a reason to check it multiple times.
In practical terms, this could simply mean advertising different exhibitions and artwork.
---
Inbound links
Inbound links are ones that other websites share that link back to your pages. This is the original ranking factor used by Google when the page algorithm was initially developed. This factor accounts for the number of times a web page was linked to by pages on other websites on another website. This measure is built on the logical assumption that more people linking to your website indicates higher quality, trustworthy content. Good link building is still one of the most important aspects of SEO.

In order to have good link building, you must have good content that clients want to find. All of the interesting text, a range of high-quality images, and videos are the foundation of relevant content that the public can value and share. Google will analyse all of your content and use that to define how relevant your content is for the search term that the person has entered.

---
Define your website structure
The way that pages are organised through link structures will help viewers navigate and explore sections or your site that they might not have found otherwise, and this structure will also contribute to the way Google relates one page to another.
When using an Artlogic website there is a structure to the URLs which passes on meaning directly to Google. For example, if you have a page called /artists/luisa-schultz/works/, this URL is telling Google that Luisa Schultz is an Artist within our directory and that this work is a work by Luisa Schultz because it is inside that Artist's folder.
That structure also tells Google the hierarchy of the pages, meaning it designates which are the smaller pages that are deeper into the website, and which are your landing pages that hold key information on them.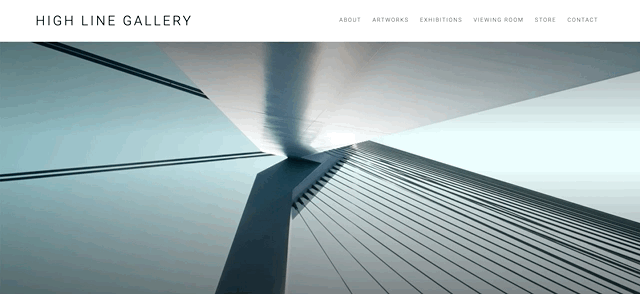 ---
Add image Alt-text
Alt-text is the text used to represent an image for accessibility purposes (e.g. it is read by screen readers to tell people with sight impairments what an image depicts). If you would like to know more about website accessibility please have a look at our guide - Website accessibility guidelines.
This text will not be visible on the webpage. However, Google will consider it as part of their website accessibility score, which can also impact SEO. Our websites will automatically generate alt-text as 'artist, title, year' if nothing else is entered. You can learn more about managing alt-text here.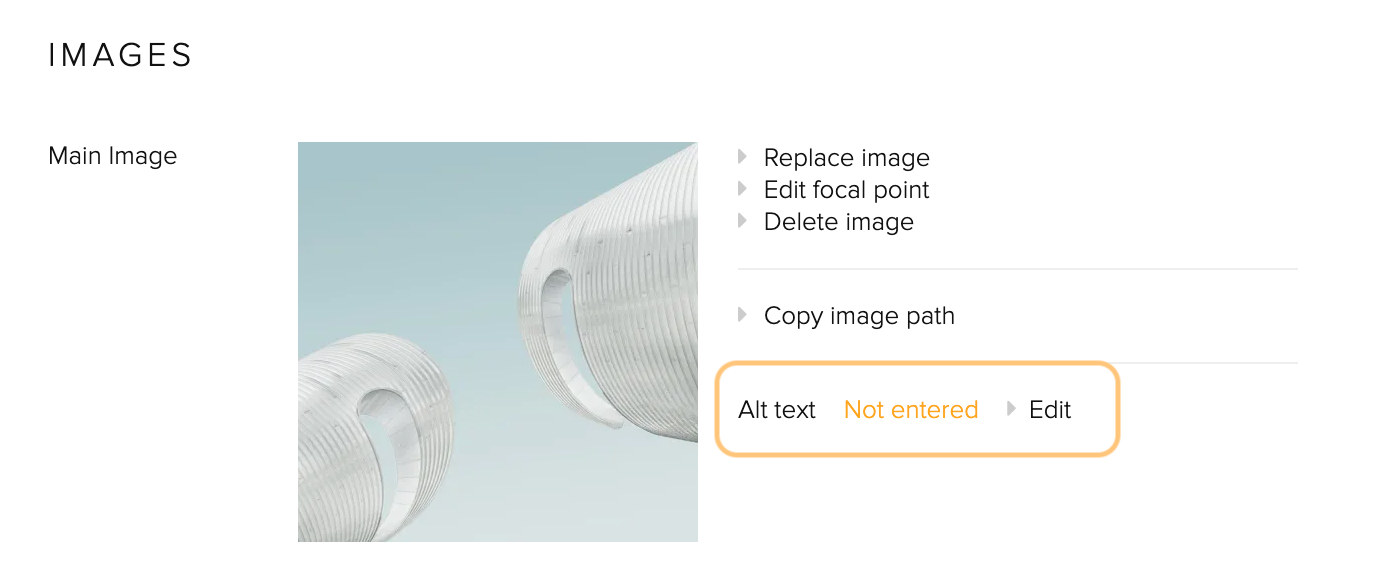 ---
Ongoing link maintenance
New pages will be created and other pages stop will stop being used as you change the content on your website. Throughout time, you might add artworks or exhibitions that you later remove, you might change the URL of your page using virtual URLs, or change the content such as Artist name or date of birth on the URL which can change the URL of Artlogic's websites.
If these changes happen you should set up a redirect so that Google does not think you have a duplicate and penalizes you. If Google knows of a link they will want it to always work, if they get a 'Not found' page they will take note of that. Therefore redirects are really important to keep all of your links working and up to date.

Make sure to regenerate the sitemap whenever you add large amounts of new content or new pages to your website. If you significantly restructure your website (e.g switch from using an Artworks page to separate Artists pages or enable/disable categories) and also before running any SEO analysis tools on your site.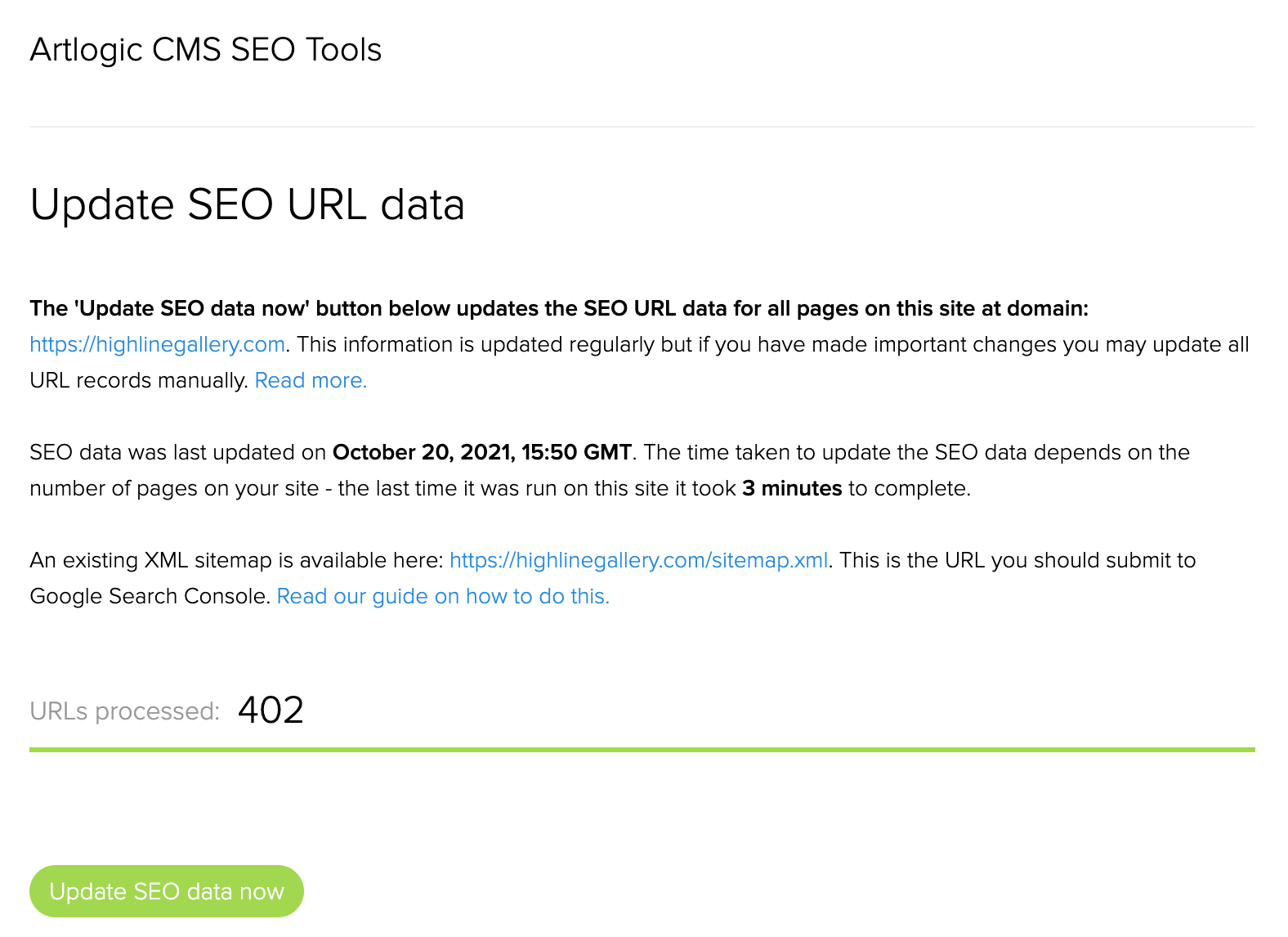 ---
Other things to consider
Approaches to SEO cannot remain static. Ranking factors might be removed over time from the list of factors used by Google. A good example of this is keywords. Twenty-five years ago when Google was founded and search engines rose to prominence, you could make sure that your title had a good chance of ranking highly, however, at the moment Google has removed the keyword tags. Google is constantly trying to find additional ways to make sure that they are showing the web pages with the most authority, with the most relevant content, and improving their algorithms and how they determine that. We are constantly alert and monitoring changes like this and working on the technical improvements that Google are particularly important at the moment, such as website speed or our web performance scores, which may have an impact on your SEO.


The website mark-up is the final code that gets sent to the browser describing your website. Your HTML contains all of the content added and all of the links that link up together.

When it comes to SEO we would advise you to focus on the work that generates the biggest impact which would be to focus on building those links and having good content, that will get you 80% of the results. That final 20 %, which is really hard to achieve, comes from having a really good site structure and having a really good mark-up. By putting as much best practice in place as you can with our guidance and the SEO tools we provide you will get as close as possible to that 80%.
The technical terms that you can see on the SEO tools such as title tags are where we are offering an advanced tool for you to impact the mark-up of your website. This should be handled with extreme caution due to the repercussions that it can have if done incorrectly. We felt strongly about allowing you to control these areas especially considering that this is not just mark-up but also content.
---
Further reading