Learn how to set up alt-text on your site to help with accessibility.
What is alt-text?
Alt-text is the text used to represent an image for accessibility purposes (e.g. it is read by screen readers to tell people with sight impairments what an image depicts). This text will not be visible on the webpage. However, Google will consider it as part of their website accessibility score, which can also impact SEO. Our websites will automatically generate alt-text as 'artist, title, year' if nothing else is entered.
---
Artwork image alt-text
For clients with an integrated database and website
You can read more about managing alt-text for artwork images in your database here.
For clients with a standalone website
Sign into your Artlogic CMS.
Click Records > Artworks and find the image you wish to add alt-text to.
Click alt text > edit and add the text required.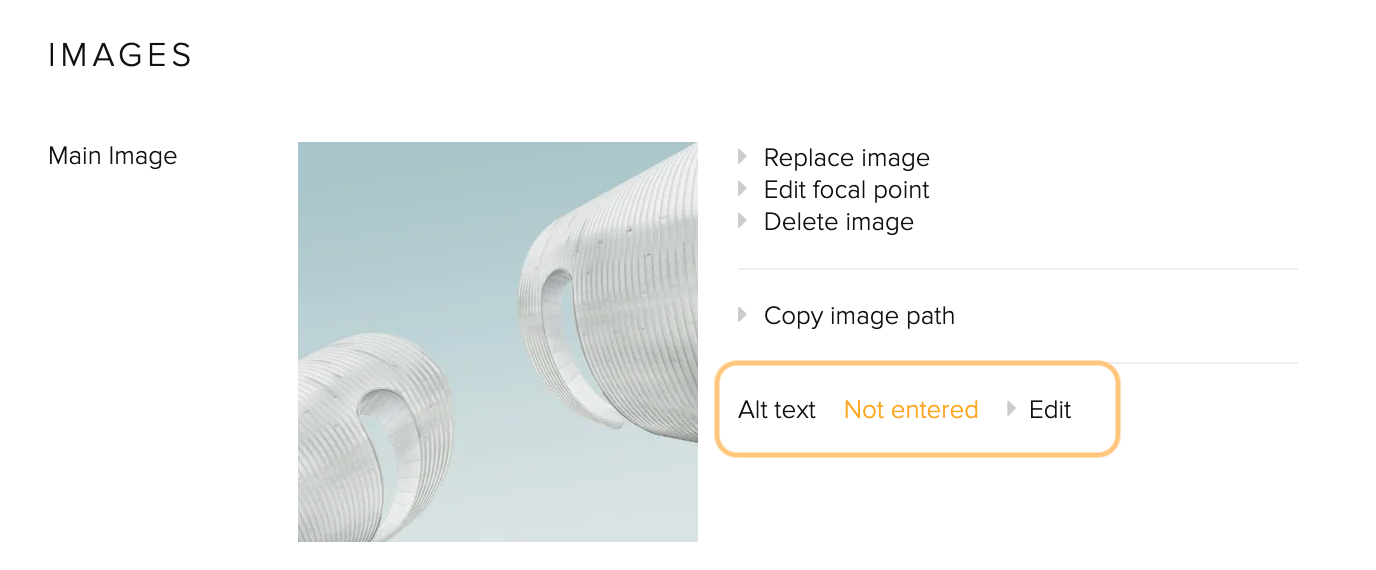 ---
Alt-text for all other images
When uploading images elsewhere in the CMS (for example, slideshow images, overview images, list images etc.) there will be a field for you to upload alt-text directly to that image within the CMS.
These fields may appear as fields next to the image, similar to the images above. Or they will be accessed by clicking the pencil tool to edit image details: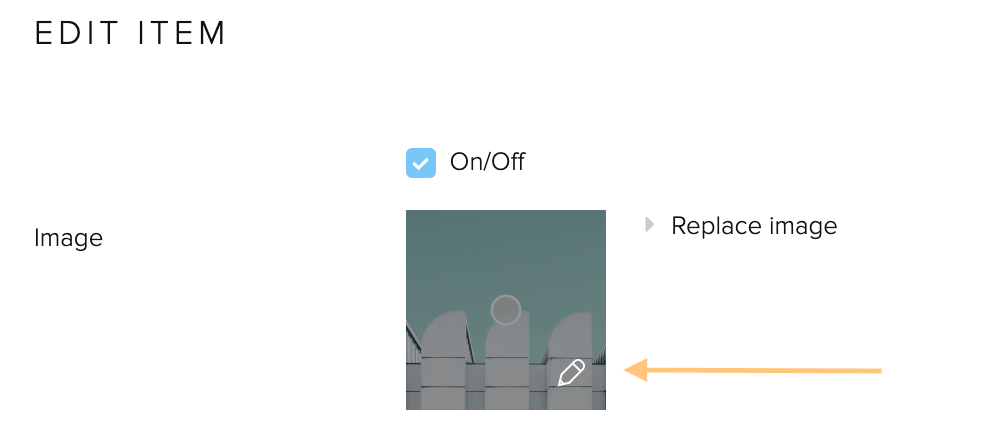 This will open a pop-up box with the option to add alt-text: