Issuu is a service that allows you to convert your PDFs into digital flipbooks. We suggest ways that you can incorporate them into your Artlogic website.
---
How can I incorporate Issuu on my Artlogic website?
Our Version 2 websites do not have the functionality to embed the Issuu embed codes as we find the design of the embed codes does not work well with the design of our sites. Therefore, we suggest the following two options as an alternative.
---
Option 1: add as a link
Log in to your Website
Go to Records > Publications > edit
Go to the Links section and add a link to the Issuu page:

Example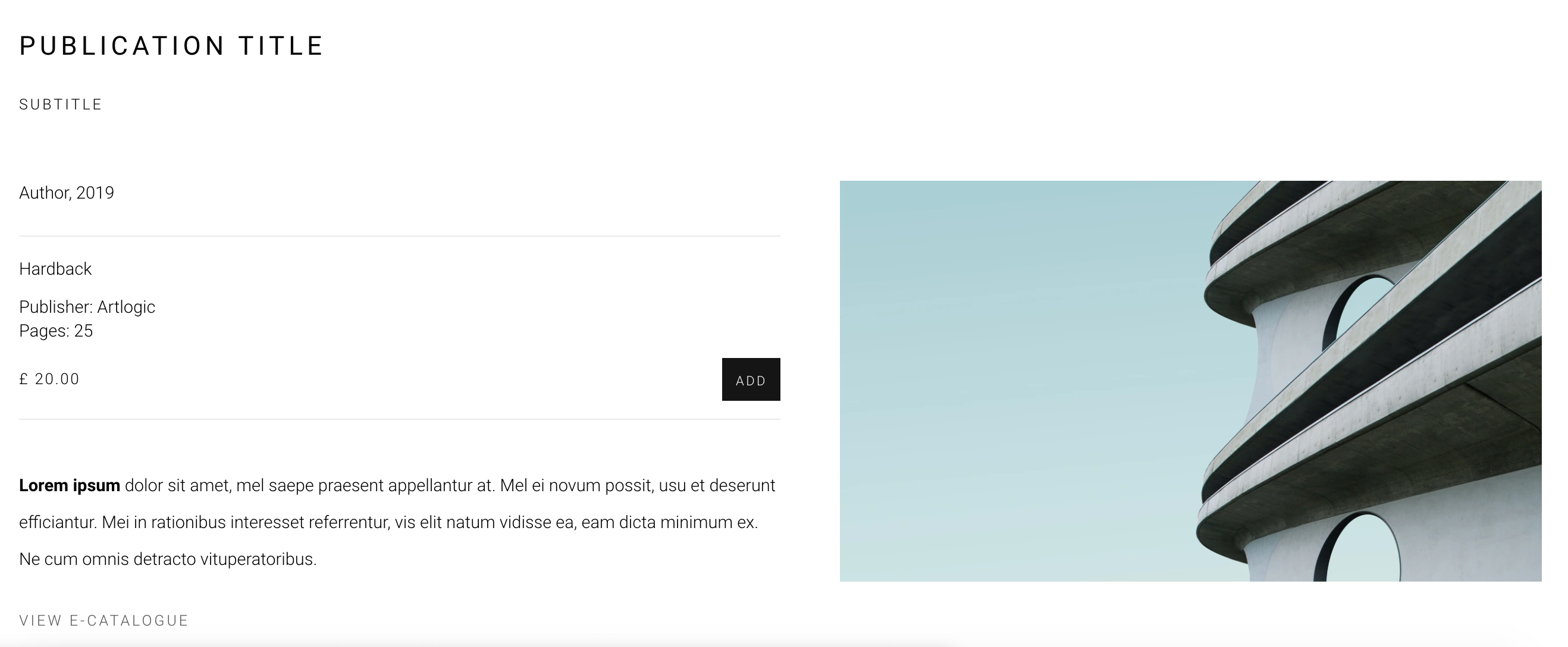 Option 2: upload catalogue as images
Log in to your Website
Go to Records > Publications > edit
Upload individual images of each page instead of embedding the Issuu catalogue:

Example