This guide will take you through the differences between these two features, how to set them up, and where to locate the details your website will capture.
---
Who can use this feature?
To find out if this feature is included in your plan please visit this page or get in touch with our team on hello@artlogic.net to request further information.
If you signed up to Artlogic before July 2023 you can visit this page to view our previous plans. Should you have further questions please contact our Support team on support@artlogic.net.
Gallery 500: Data capture is not available to this plan.
Artist 200: Data capture is not available to this plan.
Tip:
Find out which plan you're on by hovering your cursor over Settings in your
CMS
.
Data capture
Request & record details for all the people who wish to access your page.
Steps
Select Enable data capture.
Select Edit data capture settings.
Choose what you want to capture for each visitor in the Capture fields section.
Add the verification email content.
Select Save.
Save your page.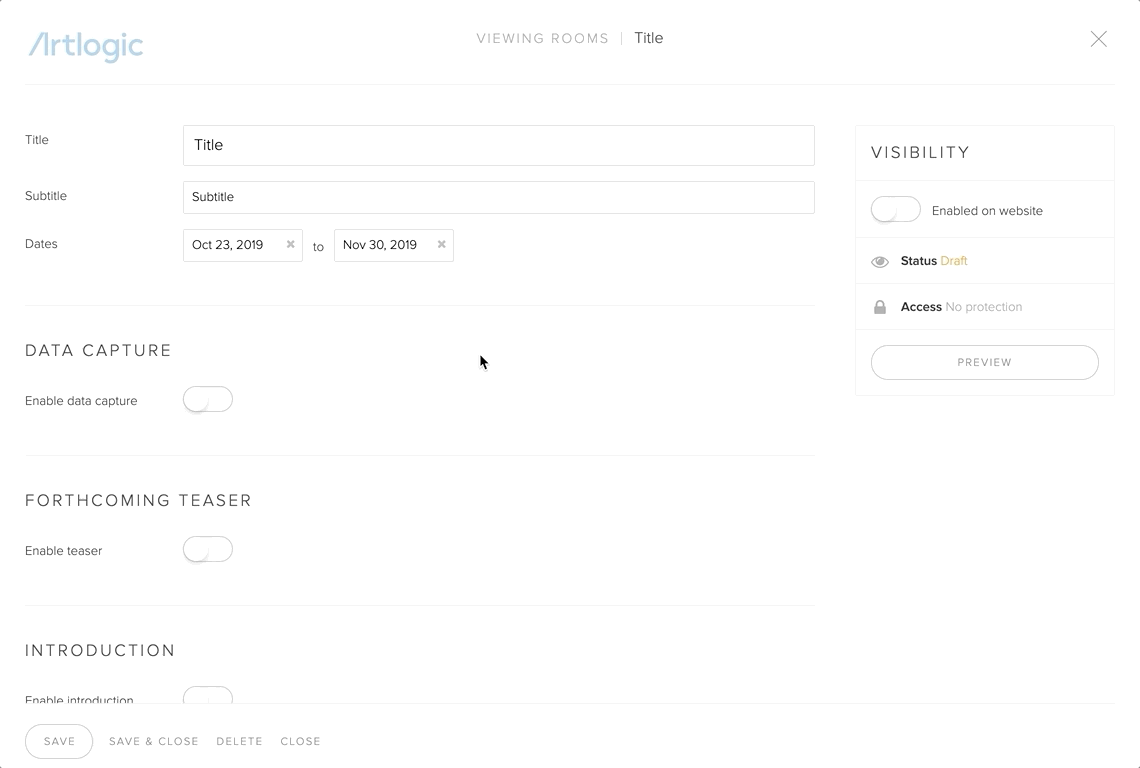 Direct access URL
People with this link will be able to bypass the data capture settings. It is useful for people on your team and, for example, the press, who may need to access the article multiple times and it prevents them having to re-enter their contact details.
This link also works when the Viewing Room is in hidden mode.

Refreshing your current user logins
Once your data capture is set up and your website visitors have started registering to see your Viewing Room, you may want to periodically reset these registrations. This will ask all clients to re-register their details when they come back to your viewing room page.
To do so, select Edit data capture > Refresh current user logins.
View a list of all your visitors
You can see who logged into your Viewing Rooms in Admin > Protected paths > User signups. This list can also be exported.
Integrated clients will also see Contact record in their Artlogic Database under Contacts > Views > Hidden.
Data Capture and Analytics Events
You can now track and log specific data capture events in your Google Analytics account for your Artlogic site, giving you the opportunity to see clear information about who actually saw the data capture form and how many people filled it in.
The Events added are as follows:
Login/data capture form shown [see how many people have reached the data capture access page]
Login form completed successfully [analyse how many visitors have completed the form in full]
Final page viewed [track how many viewers have followed through and accessed your full Viewing Room content, e.g. they already had access or have just accessed it]
---
More access controls
Forthcoming teaser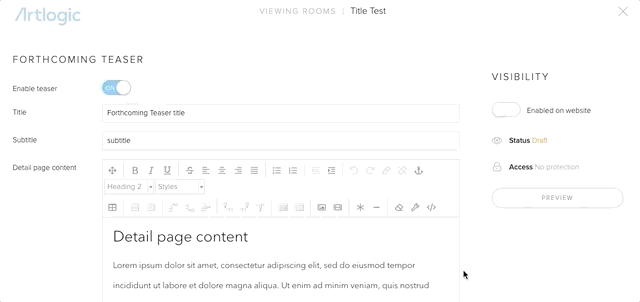 Hidden Mode
Make a Viewing Room 'hidden' so it cannot be found by public website visitors. The Viewing Room will only be accessible by a unique and unguessable URL, which you can share with selected users. You will not be able access content from this link before the 'start date' of your viewing room and it will never be able to show on your main website. If you switch off 'hidden mode' users who click the link will subsequently see an error.
If a hidden viewing room is made visible to the public at a later date, the old URL still works and redirects your visitors back to the public URL. So, if you have shared any hidden URLs within newsletters, for example, these will still work even if you have since made the Viewing Room visible.

Preview review URL
Turning this on will allow you to send to colleagues or clients who may need to sign-off this page before it goes live. This URL can be accessed by anyone who has the link but is unguessable - please use with caution. Content in this link will be visible regardless of the 'start' and 'end' dates of the Viewing Room.

Enabling VIP access in your Viewing Room will reveal a unique, unguessable URL, which you are able to send to selected VIPs to give them early access to the Viewing Room before it goes live to the public and is visible on your site. VIP URLs will work before the 'start date' of the Viewing Room.

Set an (optional) Username and Password to create an entirely private Viewing Room for the duration of the online event.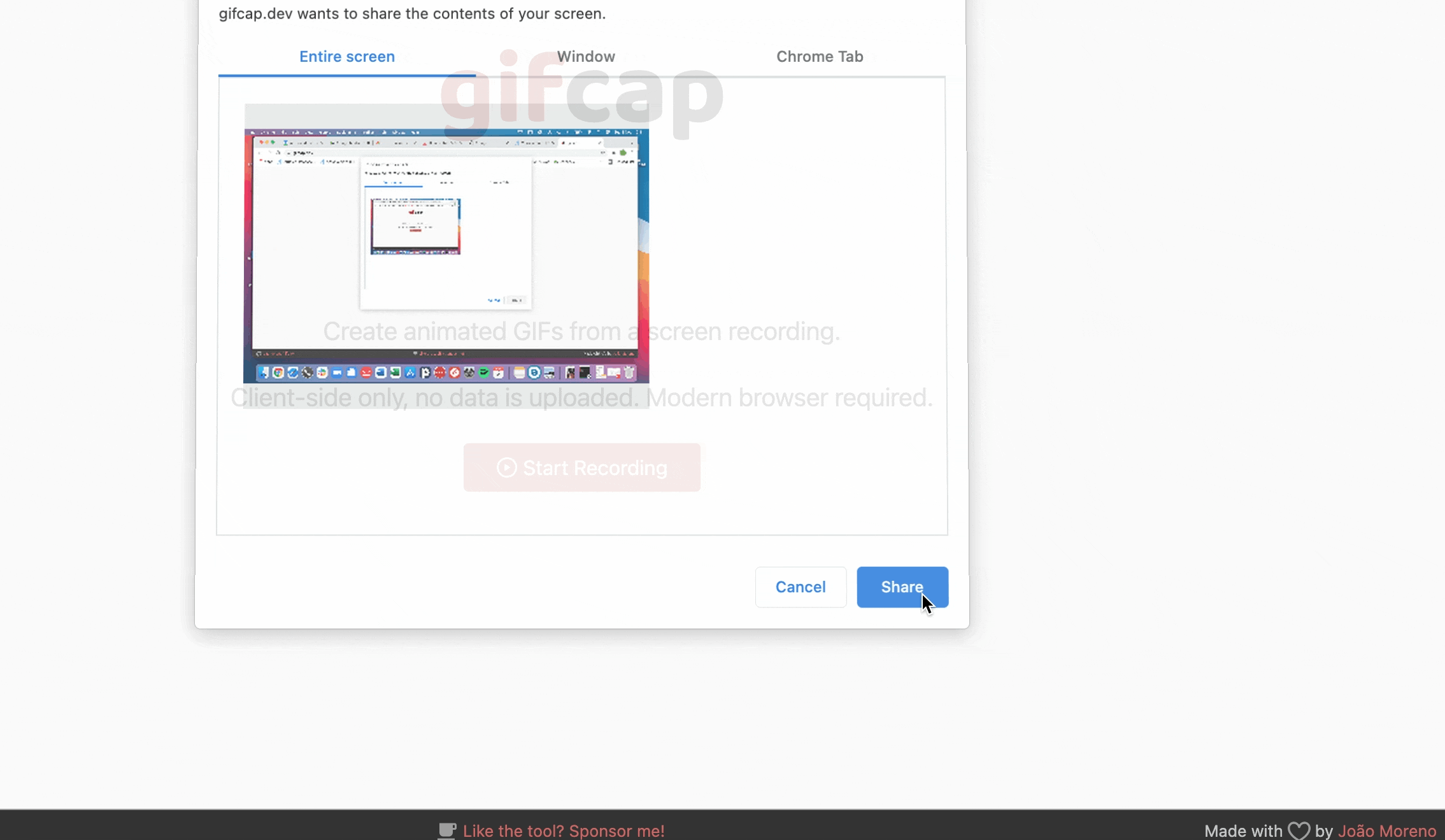 ---
Connect a Marketing & Events list (integrated accounts)
Follow the steps below to connect a Marketing & Events list in your Artlogic database to then be updated by your Viewing Room's data capture. This is only available to integrated clients.
Log in to your Artlogic database.
Set up the marketing/events lists in your database (Sales & Marketing > Market/Events lists > Active > new record). Make sure to tick 'public' in the record so this can feed through to your website. This may take up to 30 mins to sync with your CMS.
Now, log in to your Artlogic website CMS.
Go to the Viewing Room you'd like to apply this to.
Click Data Capture > Customise sign up form and here you'll see the 'Marketing & Events list' section where you can select the appropriate group.

Then you'll be able to access the list directly from your database as people sign up to your Viewing Room.