This guide will take you through the differences between these two features, how to set them up, and where to locate the details your website will capture.
---
Will I have access to these features?
Gallery 500: Data capture is not available to this plan.
Artist 200: Data capture is not available to this plan.
Data capture
Request & record details for all the people who wish to access your page.
Select Enable data capture.
Select Edit data capture settings.
Choose what you want to capture for each visitor in the Capture fields section.
Add the verification email content.
Select Save.
Save your page.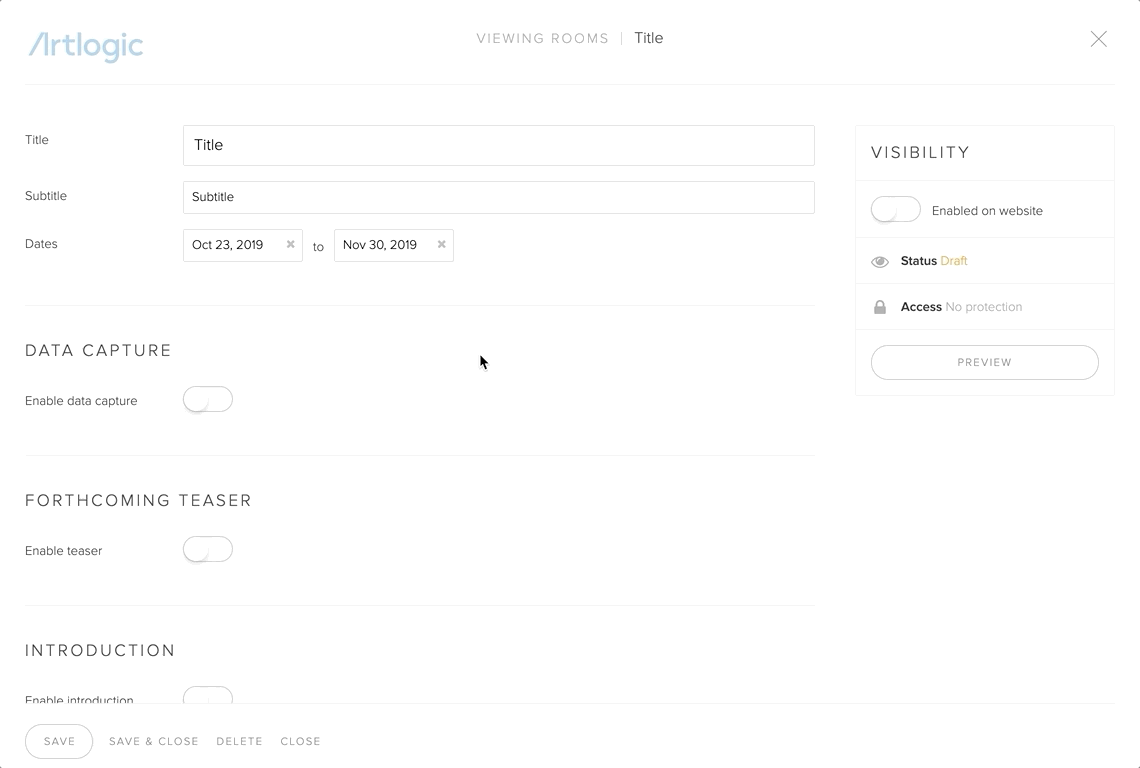 Refreshing your current user logins
Once your data capture is set up and your website visitors have started registering to see your Viewing Room, you may want to periodically reset these registrations. To do so select Refresh current user logins.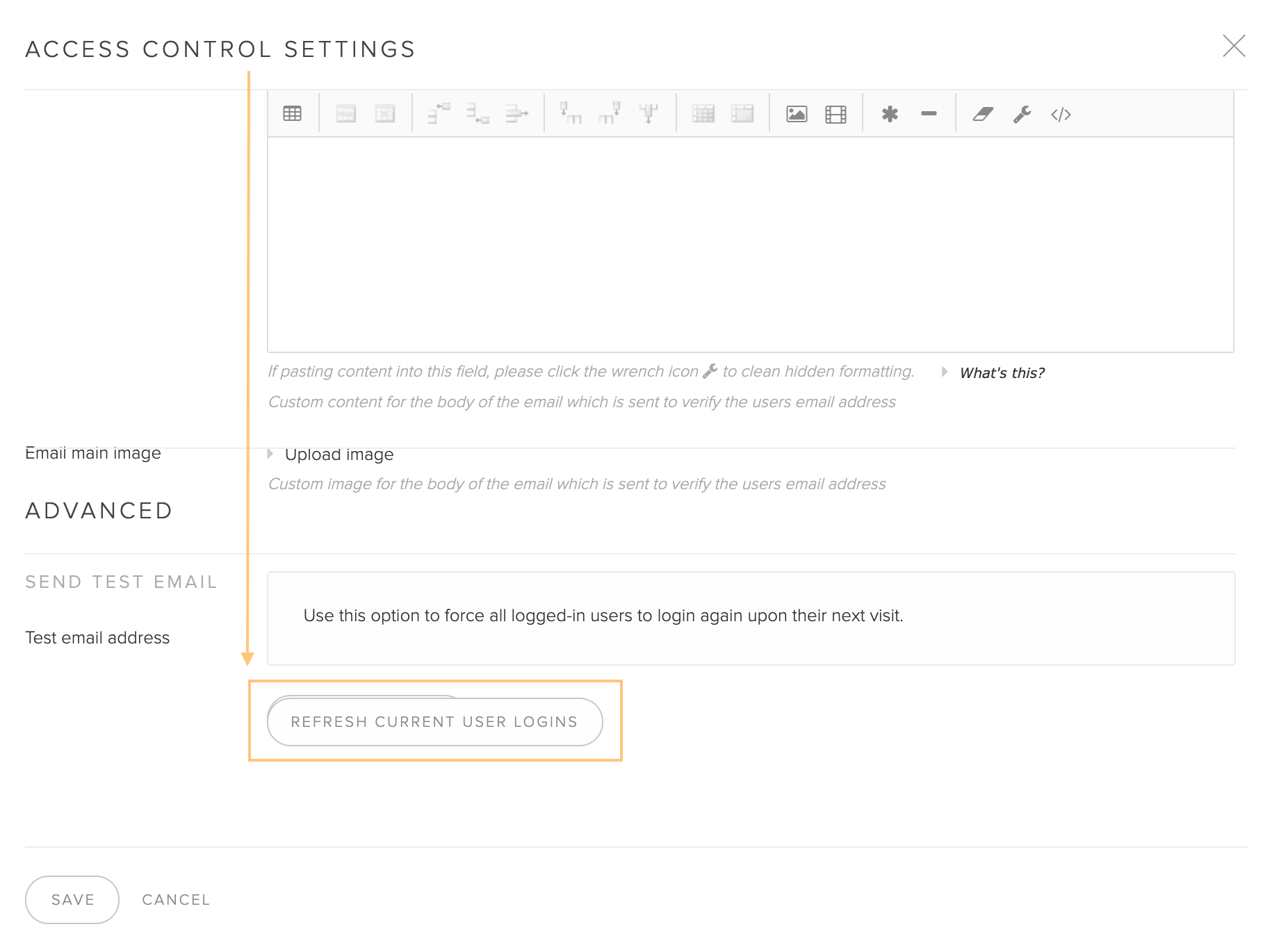 View a list of all your visitors
You can see who logged into your Viewing Rooms in Admin > Protected paths > User signups. This list can also be exported.
Integrated clients will also see Contact record in their Artlogic Database under Contacts > Views > Hidden.