The View on a Wall feature allows galleries, artists and collectors to create stunning online exhibitions.
---
Why use View on a Wall?
Virtual exhibition spaces
View on a Wall allows you to virtually install your artwork in a physical space. Once activated, your clients are able to preview artworks in a virtual physical space and at the correct dimensions. This allows your clients to get a better sense of an artwork's scale, so they can envision it in their own gallery or home.
How to enable this feature
To enable the View on a Wall feature, click here.
Discover more
View examples of View on a Wall and learn more about Viewing Rooms, by clicking here: https://artlogic.net/websites/viewing-room/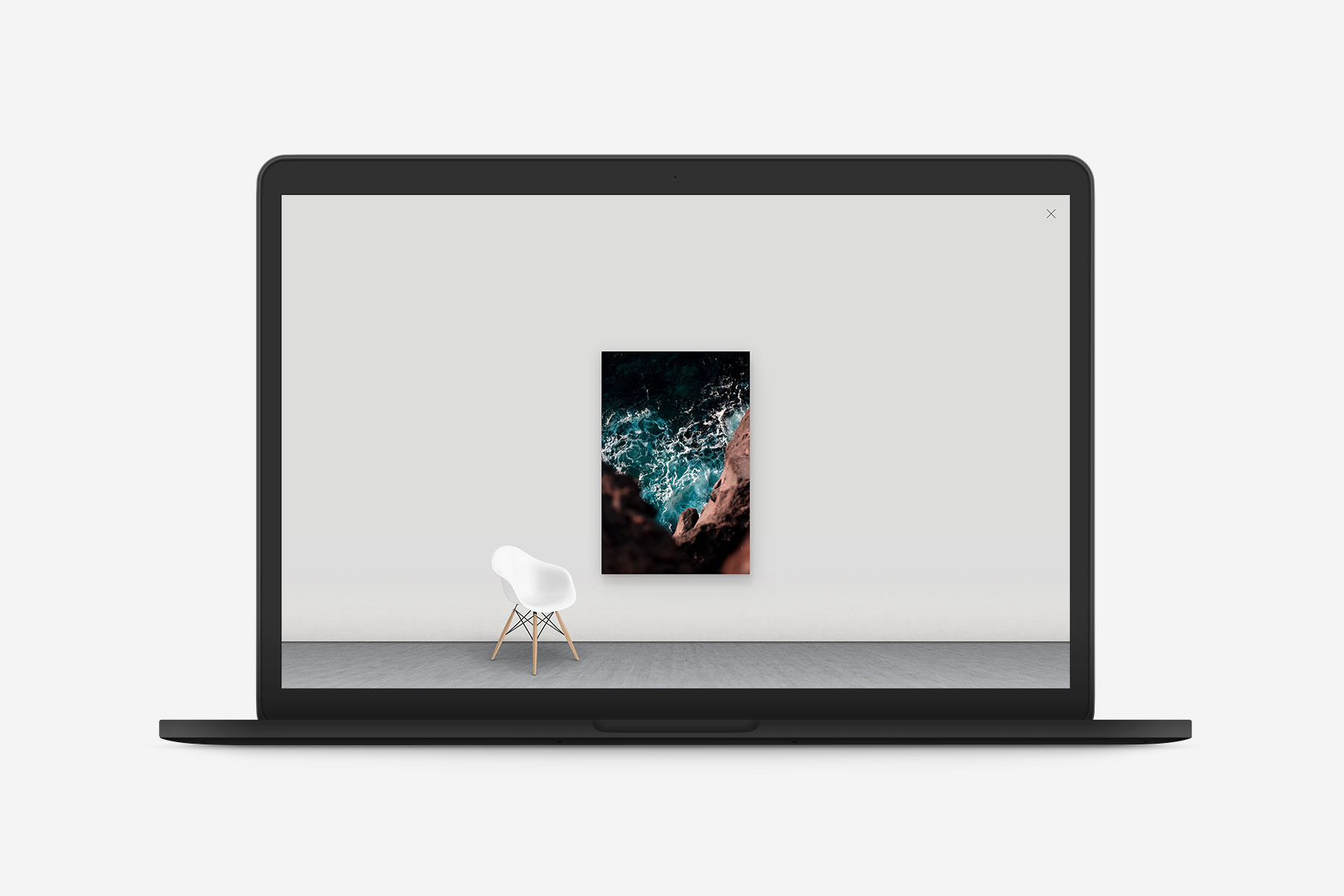 ---
Do I need to upgrade for this feature?
Tip: Find out what Theme, Version, and Plan your website has by hovering on Settings in your CMS navigation.
For technical reasons, this feature is available to all Artlogic version 2 template websites and bespoke websites.
How to upgrade your website
See this FAQ for more information
---
More information