Learn how to adjust your core preferences and template library to tailor your Artlogic system to your needs
---
Introducing your core preferences
Your core preferences allow you to tailor your system to suit your needs. You can select to turn on a range of optional fields, enter default texts, turn on functionalities and choose from default settings to make your system your own.
Access your core preferences by clicking Other > admin > preferences > core preferences.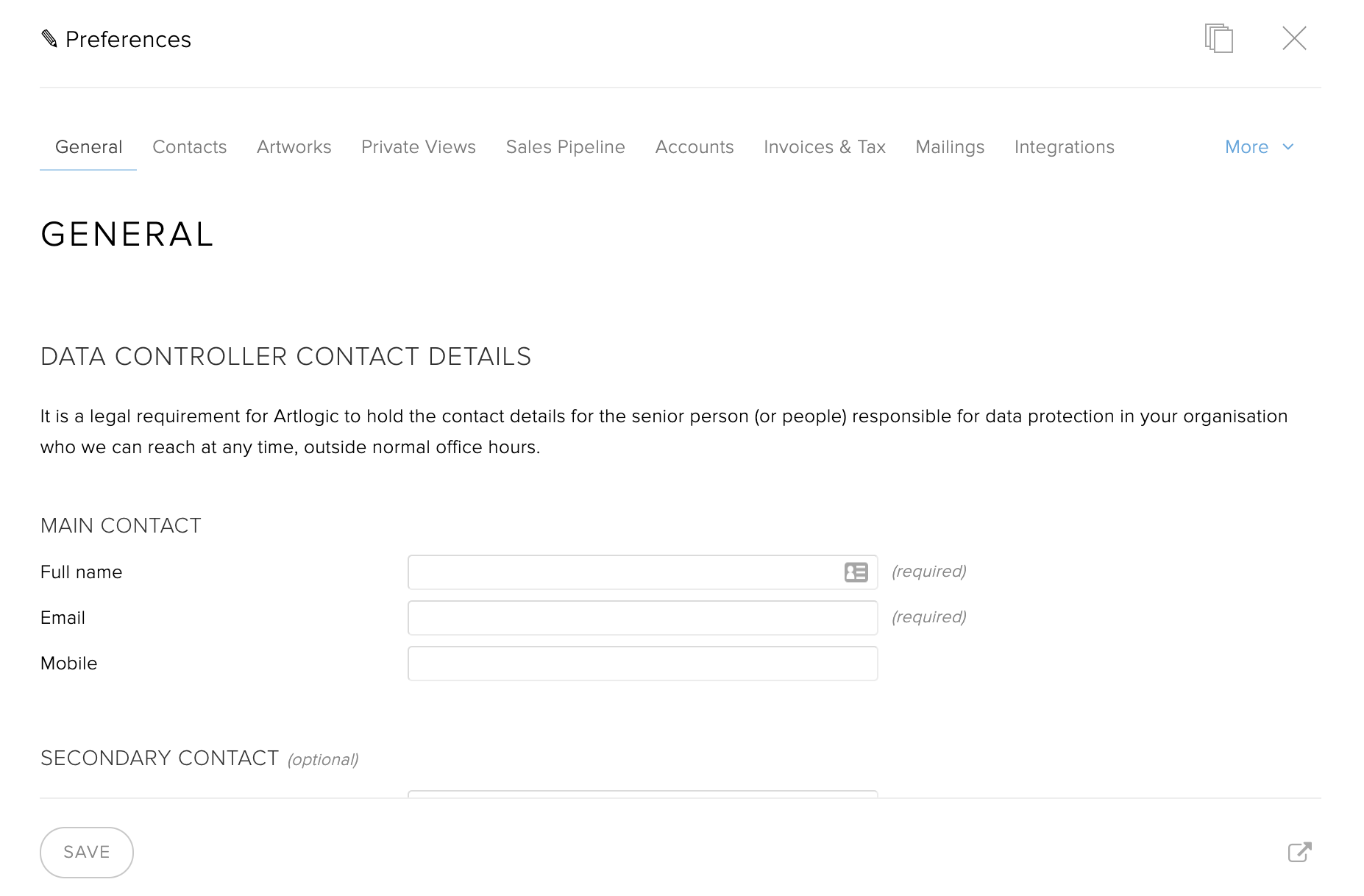 Data Controller details
It is a legal requirement for Artlogic to hold the contact details for the senior person (or people) responsible for data protection in your organisation who we can reach at any time, outside normal office hours. These details should be entered in Other > admin > preferences > core preferences > general.
Need a setting you can't see? There are some settings that our client liaison team can help to adjust for you (for example, for more complex iterations of stock numbers).
Get in touch
to let us know if you require something you can't see. We'd be happy to advise.
Introducing your template library
Your template library save you time by allowing you to save snippets of commonly used text for use across your system. For example, you can add default courtesy lines or standard invoicing terms that will be used repeatedly when particular reports are generated.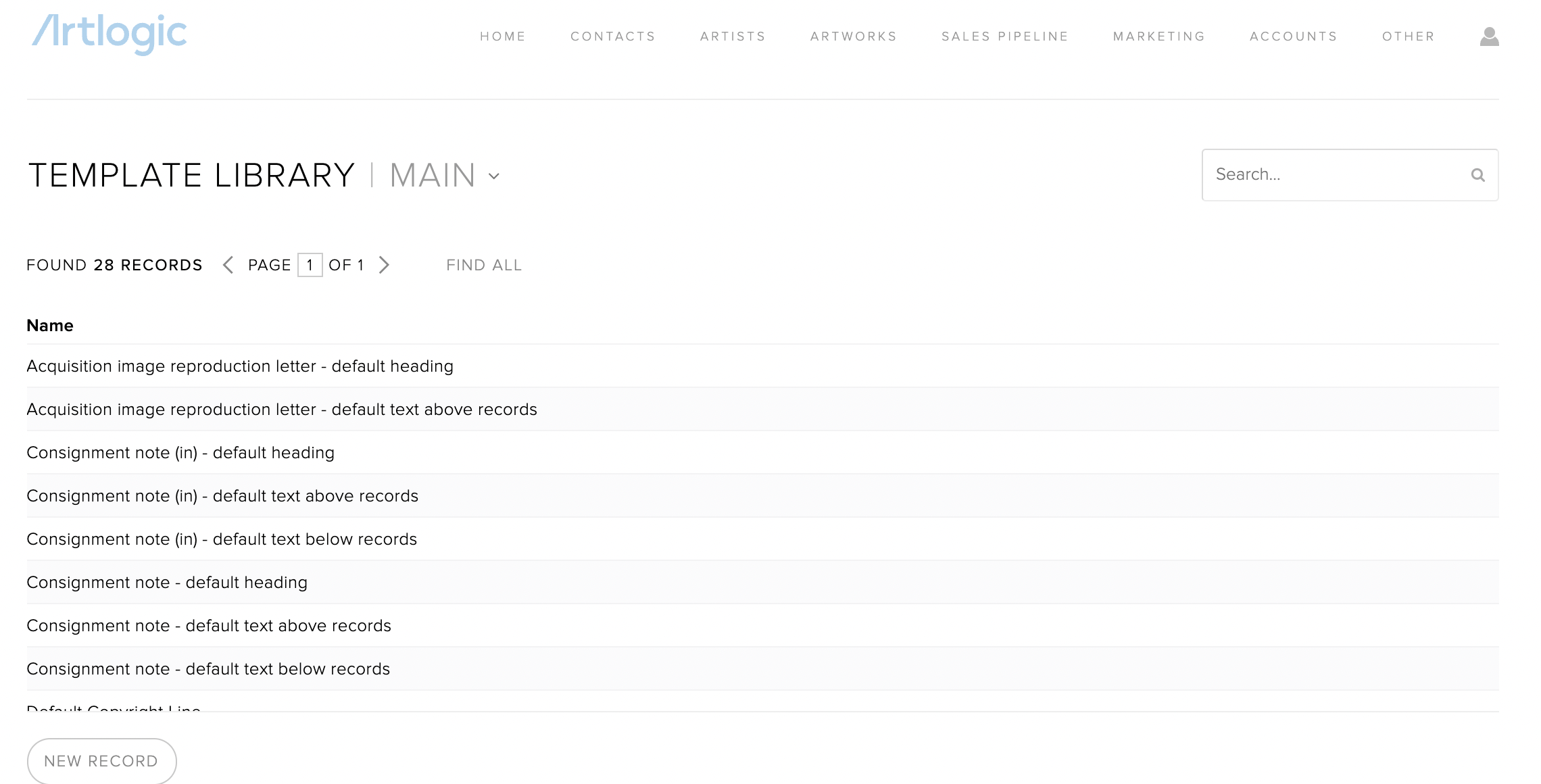 Steps
Please note, you will need to be an
administrator
to adjust your template library.
Go to other > admin > template library
Select a template to edit > click pencil tool
Enter text as required. Some reports allow you to enter 'placeholders' which will be replaced with data from database records, as follows: '[Date]', '[Percentage]', '[Publication]', '[Recipient]', '[ReturnDate]', '[TotalValue]', '[YourName]'
Click 'save'.
---
Read more