This feature allows you to virtually install your artwork on a wall at the correct dimensions, helping your visitors to get a better sense of an artwork's scale so they can better envision it in their own gallery or home.
---
How can I use this feature?
View on a Wall needs to be enabled within each individual artwork record.
Steps;
Click on the pencil edit icon beneath the artwork you wish to enable the View on a wall feature for;

Scroll down to the 'View on a Wall & Videos section of the artwork record

Use the tick box to enable View on a Wall for the exhibitor page;

It's important to note, that if you have uploaded multiple images for your artwork, it will be the first image on the far left that will be used for the view on a wall feature [unless you wish to use a separate image for View on a wall, such as a framed or tightly cropped image. In which case, you should use the overrides. Find out more here]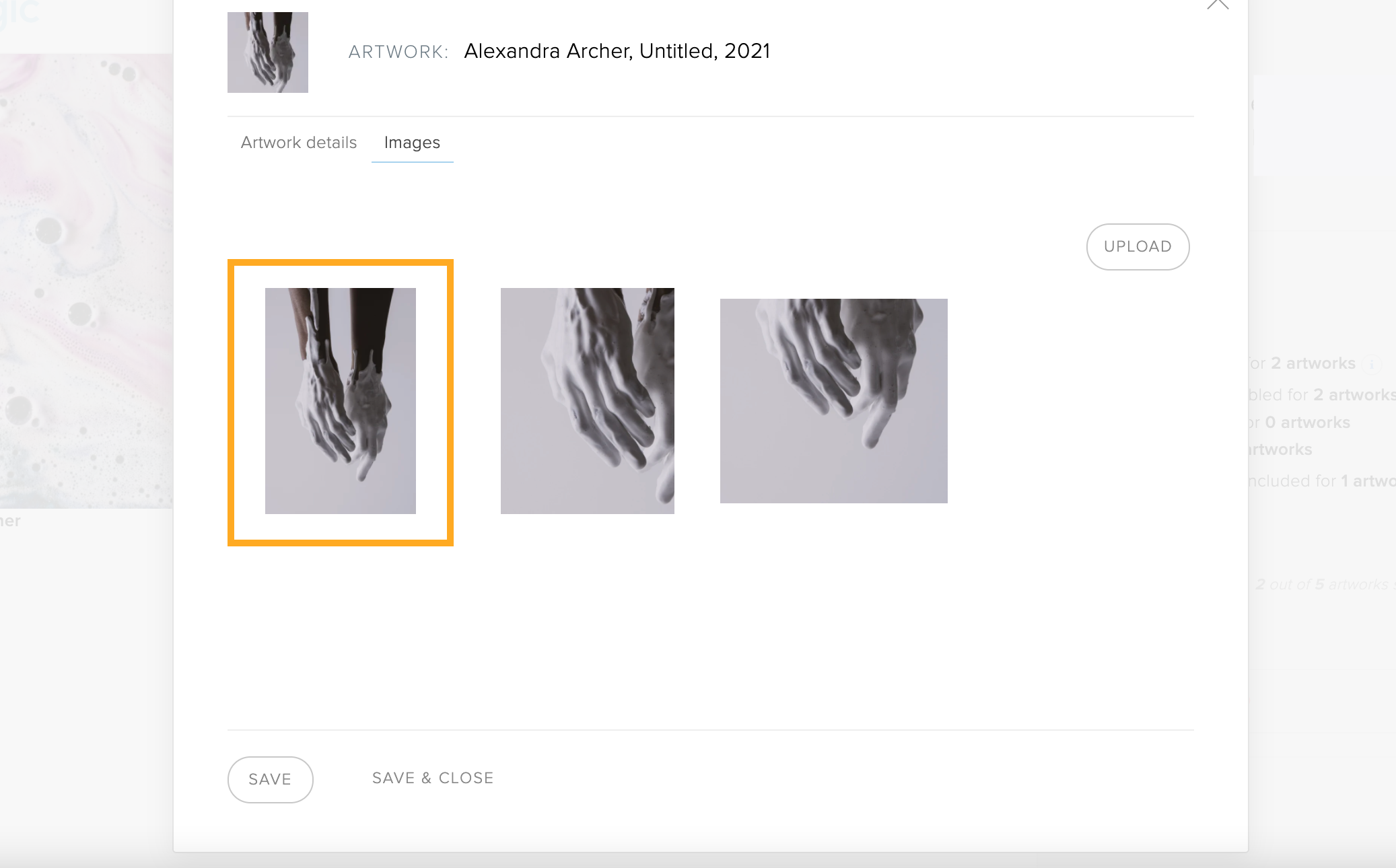 The important thing to remember with View on a Wall is that the image you use for this feature should be tightly cropped around the work, or frame, so that no white space is shown when it is projected onto the virtual wall.
Please note: It is only possible to use View on Wall for two-dimensional works at this time.
Edit Override Fields
If you'd like to use a specific image for View on a Wall that is different to your main image, you can do this using the override fields.

Click the blue link to 'Edit override fields'
Complete the individual dimensions fields, framed or unframed, in cms.
Lastly upload the image of the artwork that you'd like to be displayed 'on the wall'.

If your artwork has an elaborate frame, or the shape is difficult to crop around, we'd recommend you use a PNG image file with a transparent background to avoid any white space around the image.
Always make sure you preview your artwork using the View on a Wall feature after you've published your page, to ensure you are happy with the result.
What will it look like?
Visitors to the site will have a few View on a Wall options to choose from for each artwork, allowing them to change between a gallery setting and a more domestic setting;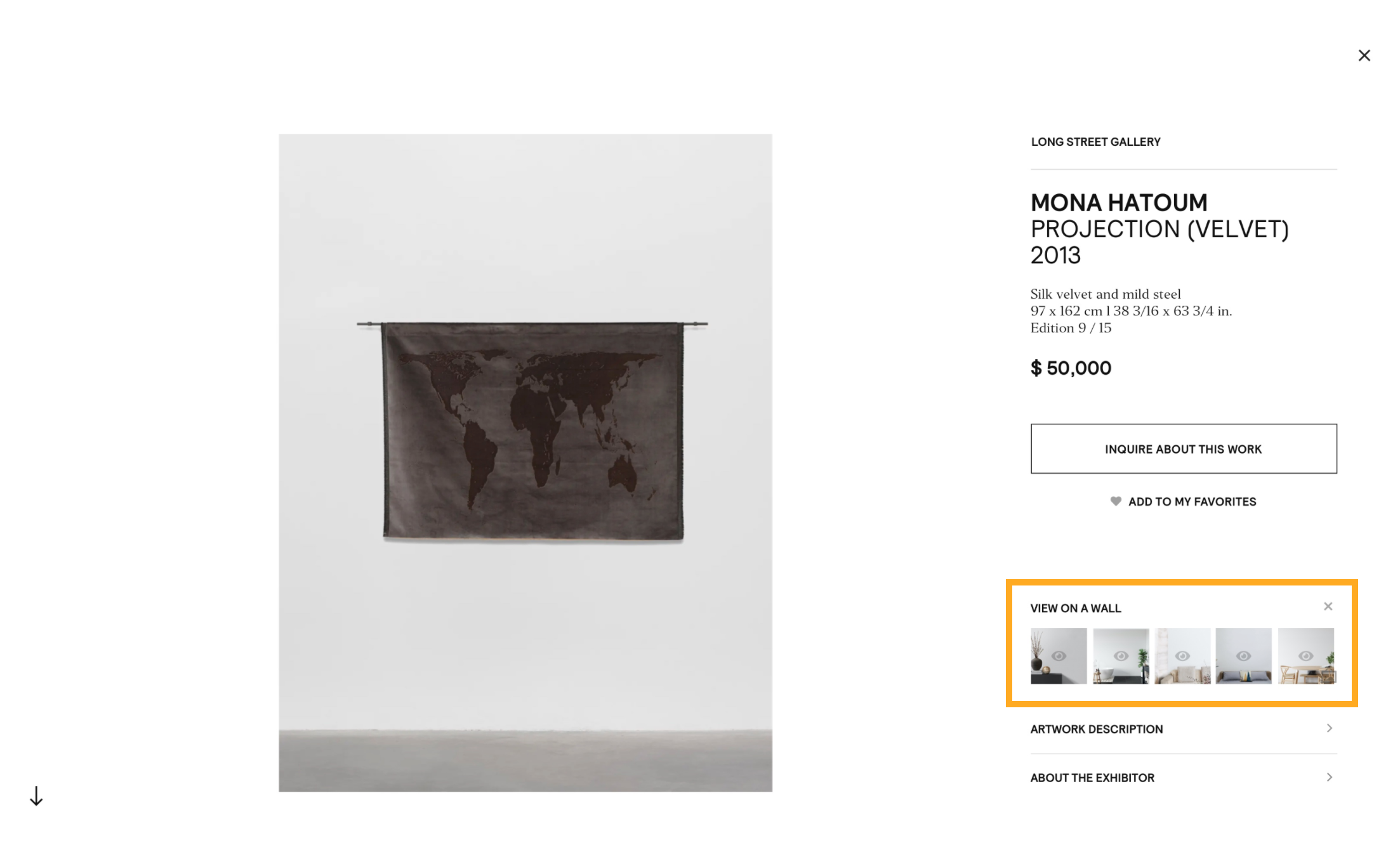 Below is a preview of what your artwork might look like when using View on a Wall. Please note, that the designs of the view on a wall backdrops are subject to change, and are at the discretion of the fair.