This guide explains how to display a SOLD note under artworks that have sold, rather than a red dot on your website.
Steps
To show an item has "SOLD" (rather than the red dot marking it as sold), follow these steps.
Log in to your website CMS.
Go to Settings > Settings > Artworks > Artwork grid captions.
Turn off the 'Show sold/reserved dots' and turn on 'Show sold on artwork list'.

If you do not have an integrated Artlogic database, now turn on 'show price on website' in every artwork record that you wish "SOLD" to show.
​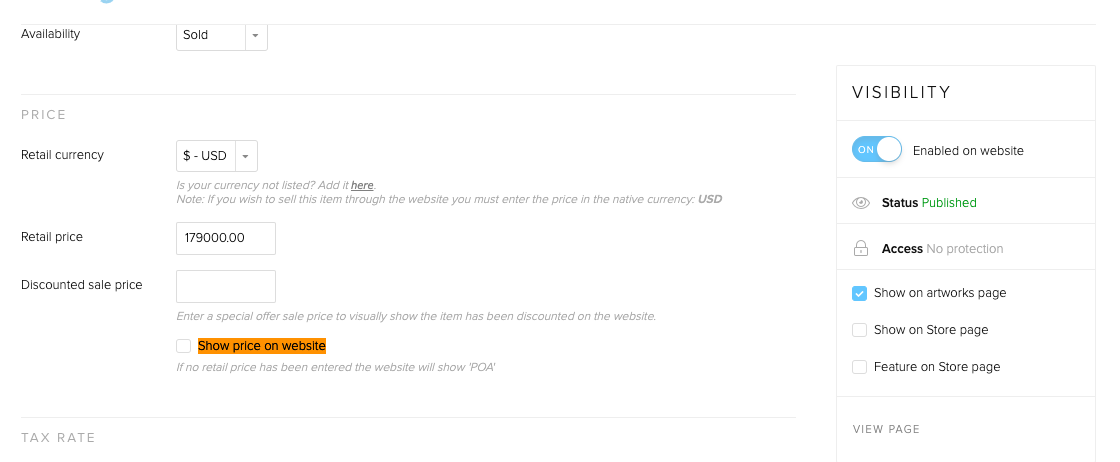 Set an artwork's label to its 'Availability'
You are able to set an Artwork's caption/label label as the availability, and which availabilities to show. Read more here: Display an 'enquiry' button on your artworks.