Step 2: How to compose your website's Artworks page
Using your CMS, you can enable a 'landing page' for your Artworks page that will display your categories. This will present the visitor with images of your choice, selected to represent each category, through which they can view all the artworks assigned.
---
Steps
Log in to your website CMS (https://website-youraccountID.artlogic.net/admin/).
Go to Settings > Settings > Artworks > Artworks 

categories.

 
Activate the 'Enable artwork categories' toggle.

Enable sub-categories to further segment your groups.
These settings will also allow you to customise the layout of your categories landing page.
To assign a 'Cover image' to your category, either go to an Artwork record in your database or through the Artwork categories edit screen, also in your database.
---
Sorting the order of appearance
Artist record 'Works' tab
Warning: If you're using Artwork categories, this screen will only allow you to sort the artworks as they appear within the 'All' tab. This will not allow you to sort the artworks within each category.
You will be able to manually re-order how your artworks appear in the website by logging in to your database > Other > Website > Sort Artworks for website.
Sorting Artworks in an Artwork Category
It is possible to sort the artworks within a particular Artwork Category. To do this, go to Website CMS > Records > Custom record sort > Artwork categories > filter by category > choose your category and change the order by dragging and dropping the categories.
Sorting Artwork Categories
By default your categories will sort by date of creation. It is also possible to sort the order of your Artwork Categories. To do this you will need to log in to you database and navigate to Artworks > Value lists > Artwork categories (for website).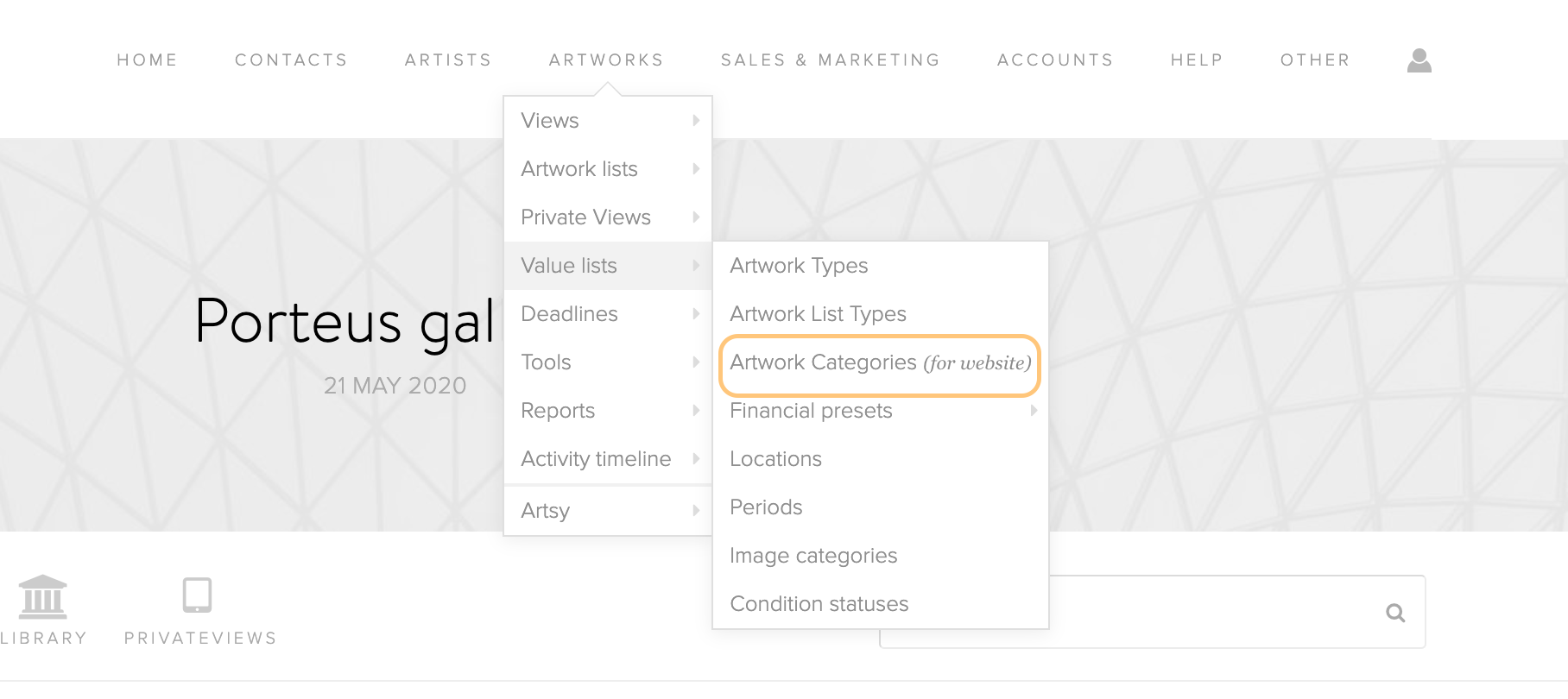 To adjust the sort order, edit the 'sort order' as required. For example, you may wish to insert a number before the text to denote the order as shown below: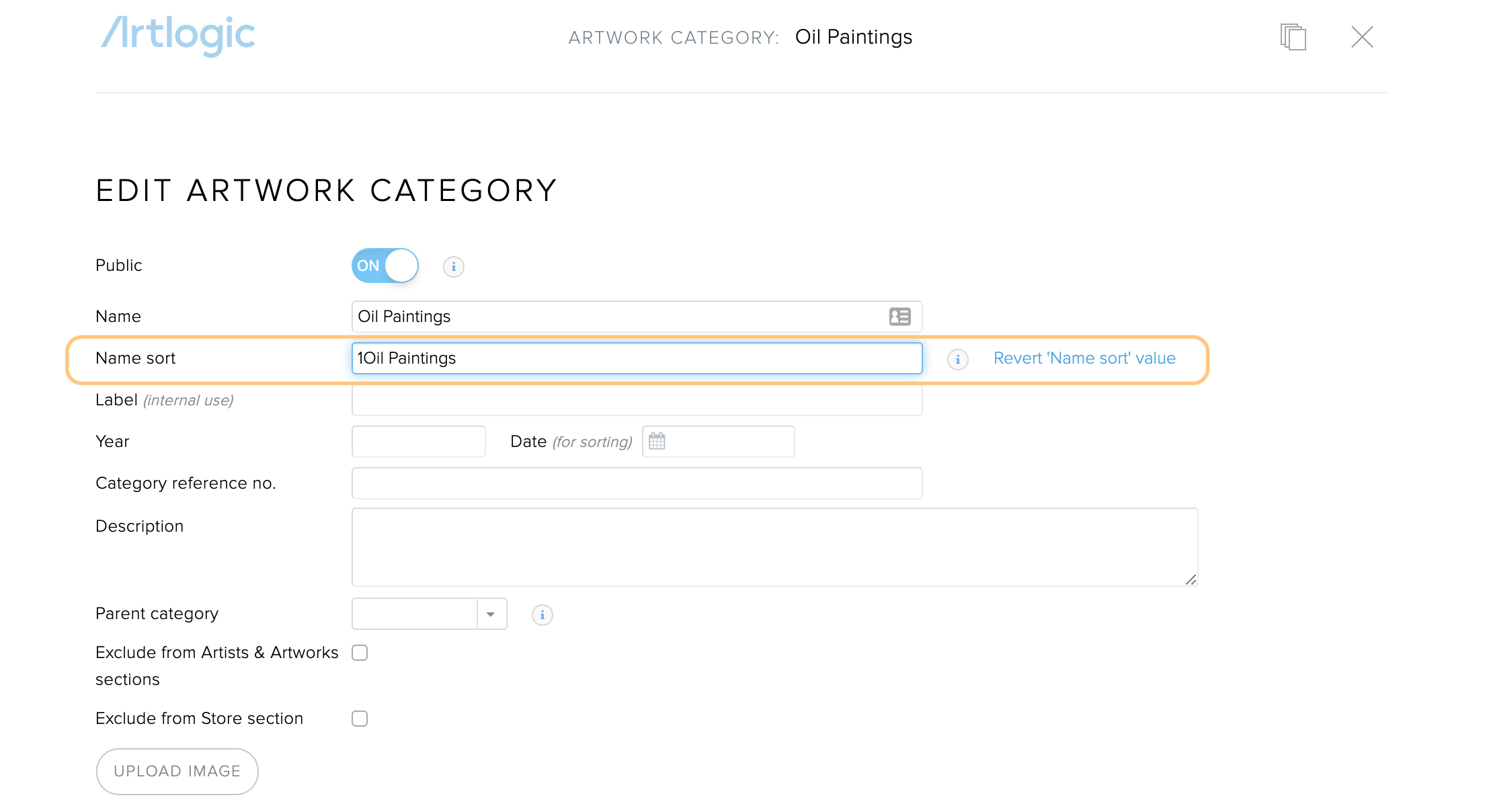 ---
Previous