Current location and Location history
This guide will show you how to update the location of your artworks, both individually and in bulk.
---
How to update individual records
Steps
Go to Artworks > Views > All.
Find the Artwork record that you want to update.
Click the pencil edit button.
Select the Location/Shipping tab.
Scroll down to the Location section.
Click Add to location history

to add the information in the

Current location

fields

to

Location history:
- Current location
- Location detail
- Date

Write your new location details into the Current location fields, which should now be empty.

Each location added will appear in order of modification, with the most recent at the top.
Tip: Including the date when updating the location of your artwork is not compulsory, but it will build a clearer timeline of your artworks' movements.
---
How to update in bulk
Use the Update multiple tool to batch update artworks in one action, for example when a collection of artworks moves from the gallery to an art fair booth.
Steps
Go to Artworks > Views > All.
Flag your selected artworks
Click on Find flagged.
Select Update/delete multiple from the bottom of your screen.
Select Location (current) in the Location/Shipping dropdown.
Click on the checkboxes for the fields you want to update.
Make sure to read the instructions about the red and orange warning signs.
Select Update.
Find out more about the Current location field here.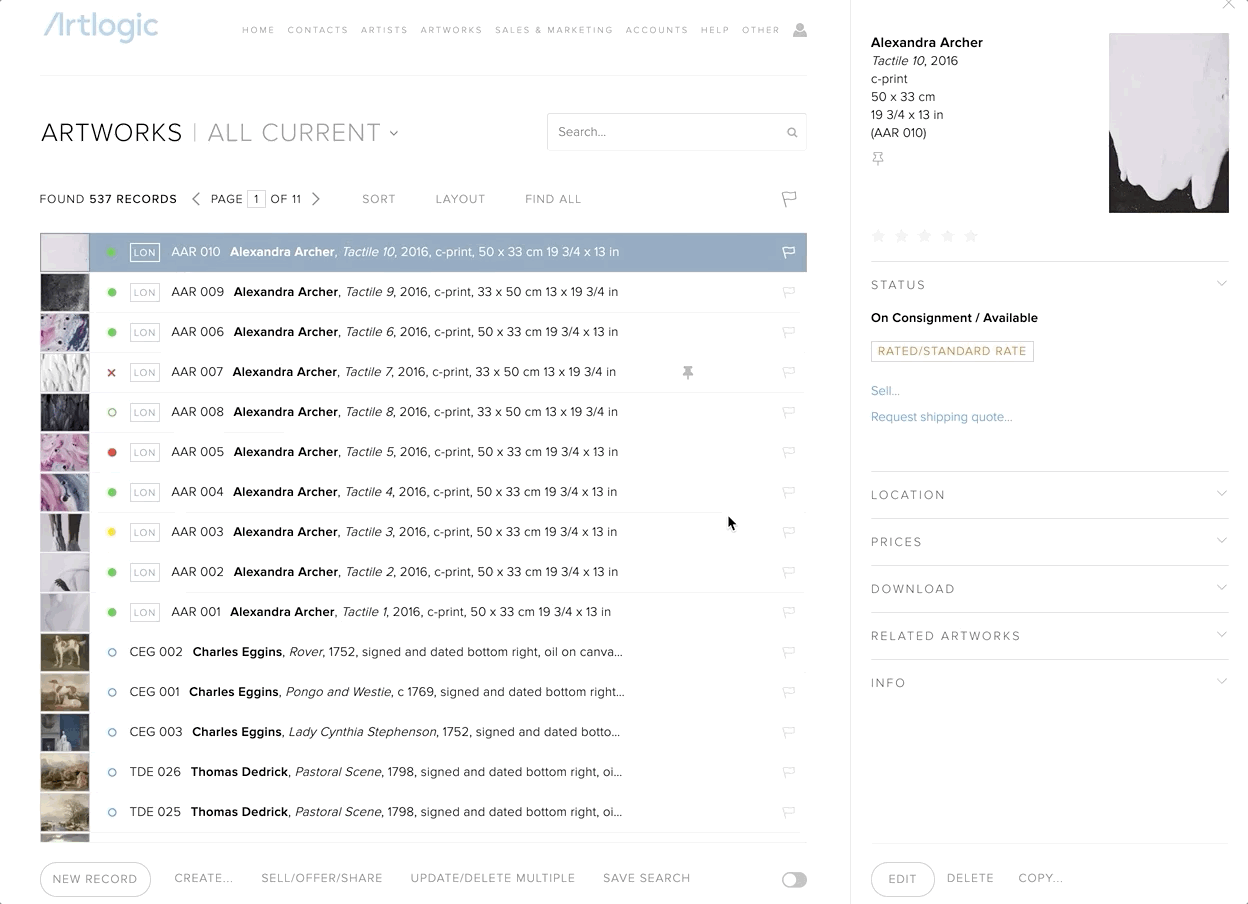 ---