How much does this cost?
You will be charged in retrospect for the last 3 complete months at the time of billing.
Who can use this feature?
To find out if this feature is included in your plan please visit this page or get in touch with our team on hello@artlogic.net to request further information.
If you signed up to Artlogic before July 2023 you can visit this page to view our previous plans. Should you have further questions please contact our Support team on support@artlogic.net.
---
Rates
These rates are also available to see under the 'Optional Extras' section.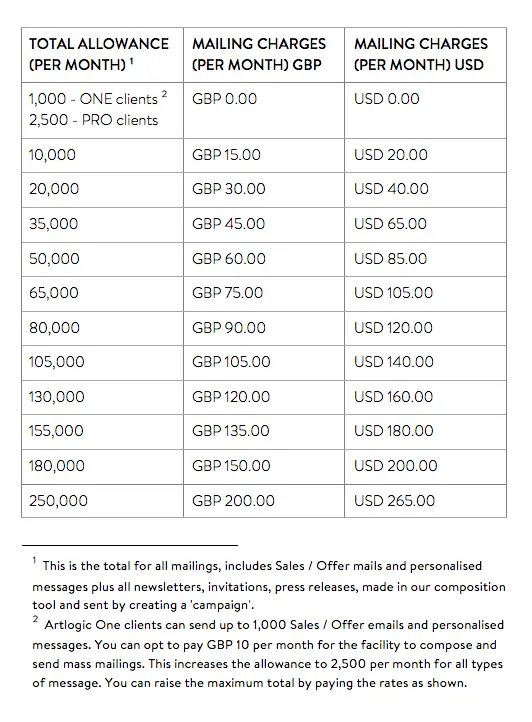 ---
Monitor your statistics
You can monitor your monthly totals in your database via Sales & Marketing > Email Marketing Campaigns > Email logs & analytics > Monthly mailing statistics.

---
Creating and sending mailings