Bulk update your Artwork and Contact records
This guide explains how to update records in your Artlogic Database.
---
How to use the Update Multiple tool
Steps
Choose records by flagging them or performing a search.
Click Update/Delete Multiple > Update multiple.
Your 'found set' is the record on your list view, your 'flagged set' is those records that you've flagged. Select one of these options.
Select the section/field you want to update.
Type in what you want these fields to be changed to.
Select Update, confirm your change and select Back to list.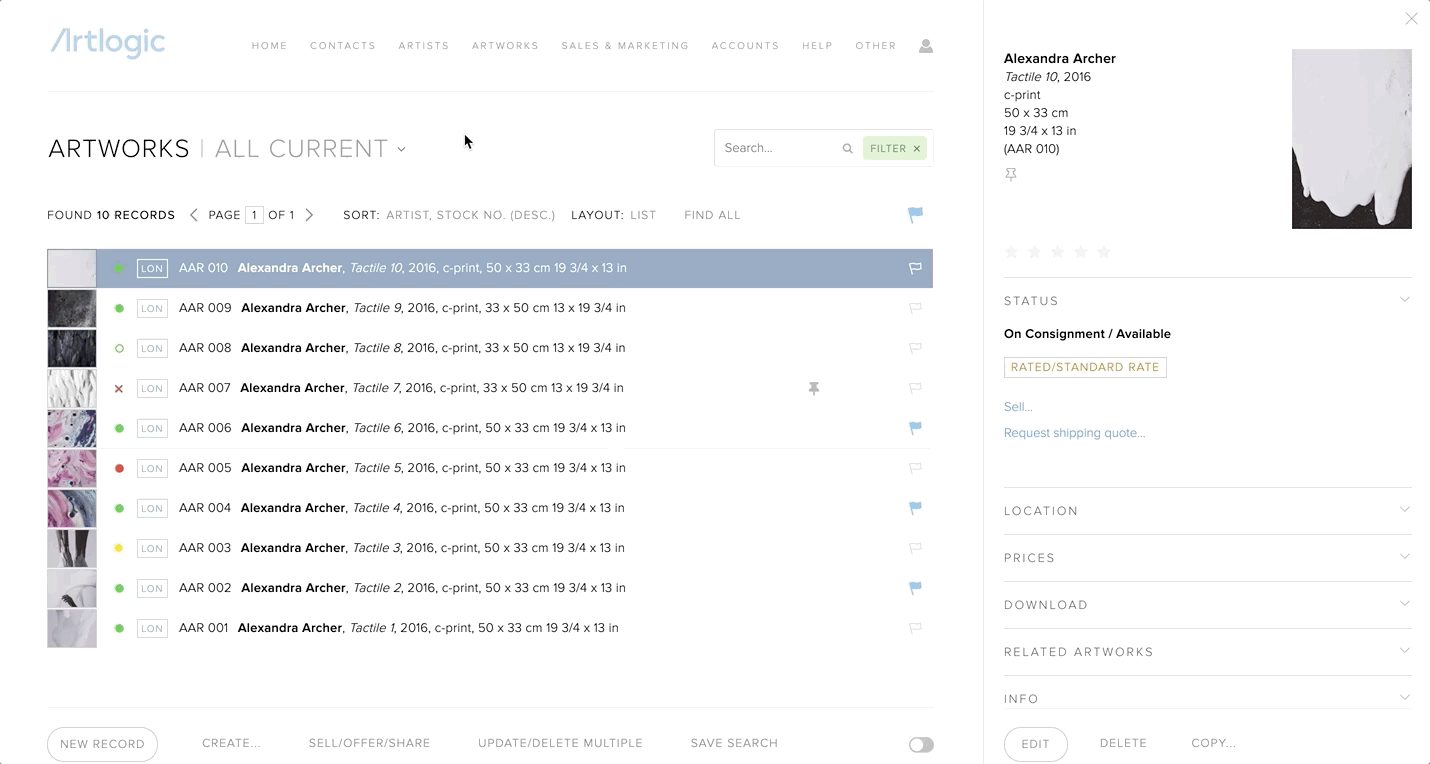 ---
What can I update in Artworks?
Artwork details
Status and Availability
Search Terms, lists and General Information
Provenance, Exhibitions and Literature
Prints and Editions
Location and Shipping
Condition, Framing and Packing
Financial: General
Financial: Consignments and Loans
Other
Sharing
---
What can I update in Contacts?
Contact Information
Mailing Lists
Categories and Interests
Marketing and Events Lists
Other