This allows you to show prices on invoices inclusive of tax
---
This feature is currently being trialed and is in beta. If you are interested in trying it please just
let us know
.
How does the feature work?
To use this feature, you will first need to add your new tax status to the database. You can do this by going to Accounts > Value Lists > Tax Statuses. When you add the new status you will need to ensure that the 'Tax Inclusive' setting is enabled.
Warning:
changing this for tax statuses that have already been used in invoices may lead to discrepancies in your accounts records - we suggest creating a new tax status instead.
Artworks
If an artwork has a tax-inclusive tax status set, then instead of just a Retail price (ex. tax) field, a Selling price (inc. tax) field is added. This is the price that will be shown on the invoice. Either a retail price or selling price can be added and the corresponding selling or retail price will be calculated based on the tax rate.

Warning: the Tax Inclusive tax status should not be used for margin scheme works. Click here to learn more about how your database handles margin scheme.
Invoices
In the invoice, the price of the artwork will be the selling (inc. tax) price.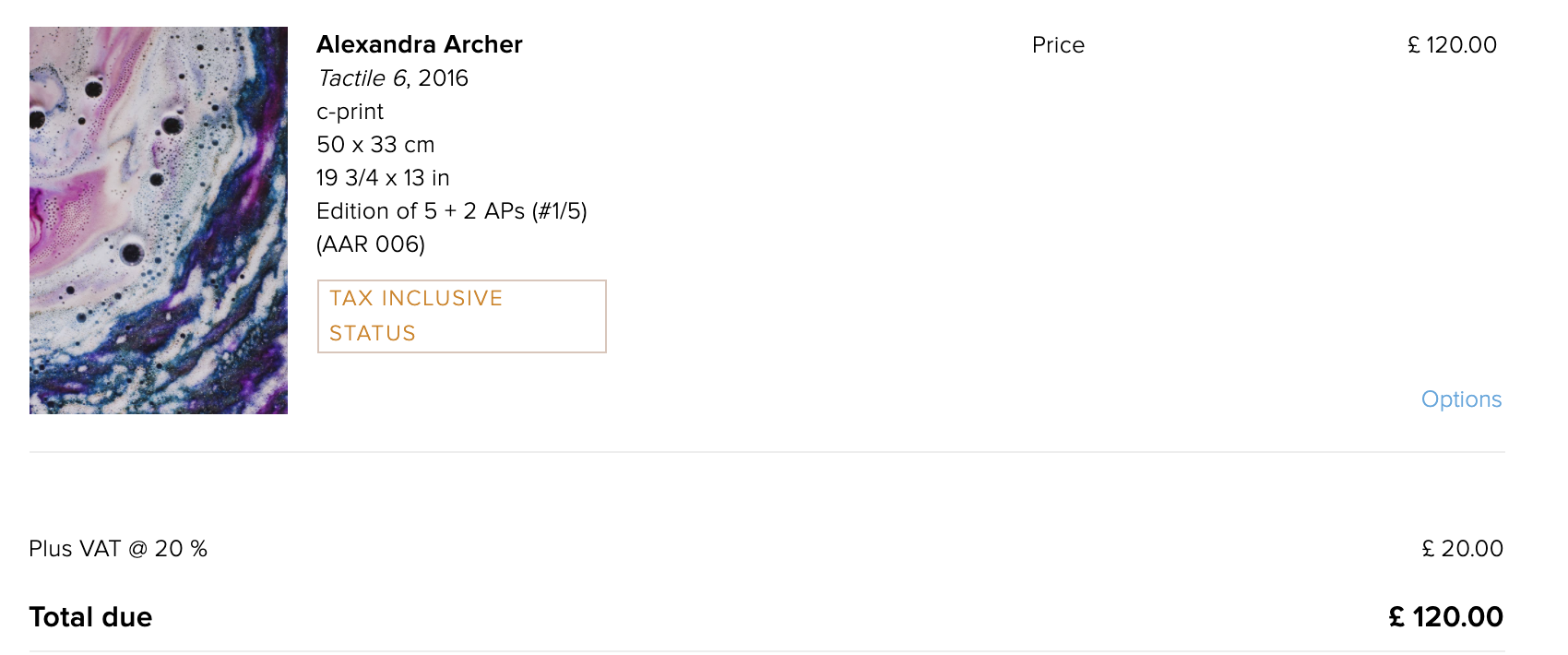 There will be a line item showing the tax included in the price; this can be hidden either with the 'Hide sales tax' toggle in the invoice settings, or by selecting the 'Hide tax in invoices' setting in the tax statuses.
Hiding tax for individual invoices: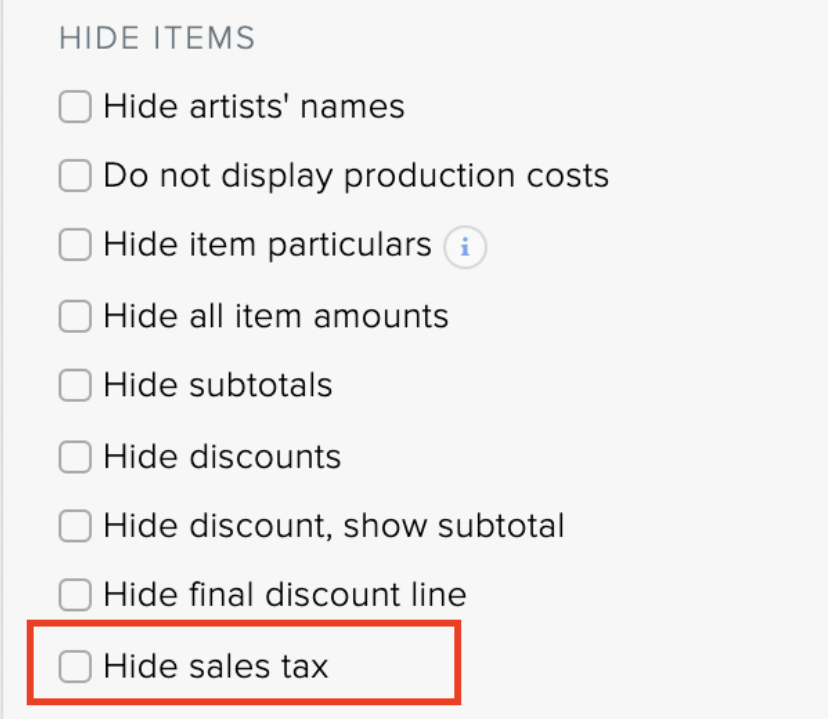 Hiding tax for a given tax status:

Accounts
The final sale price in the accounts record will be the selling price (inc. tax); the retail price (ex. tax) and tax amount will also be shown.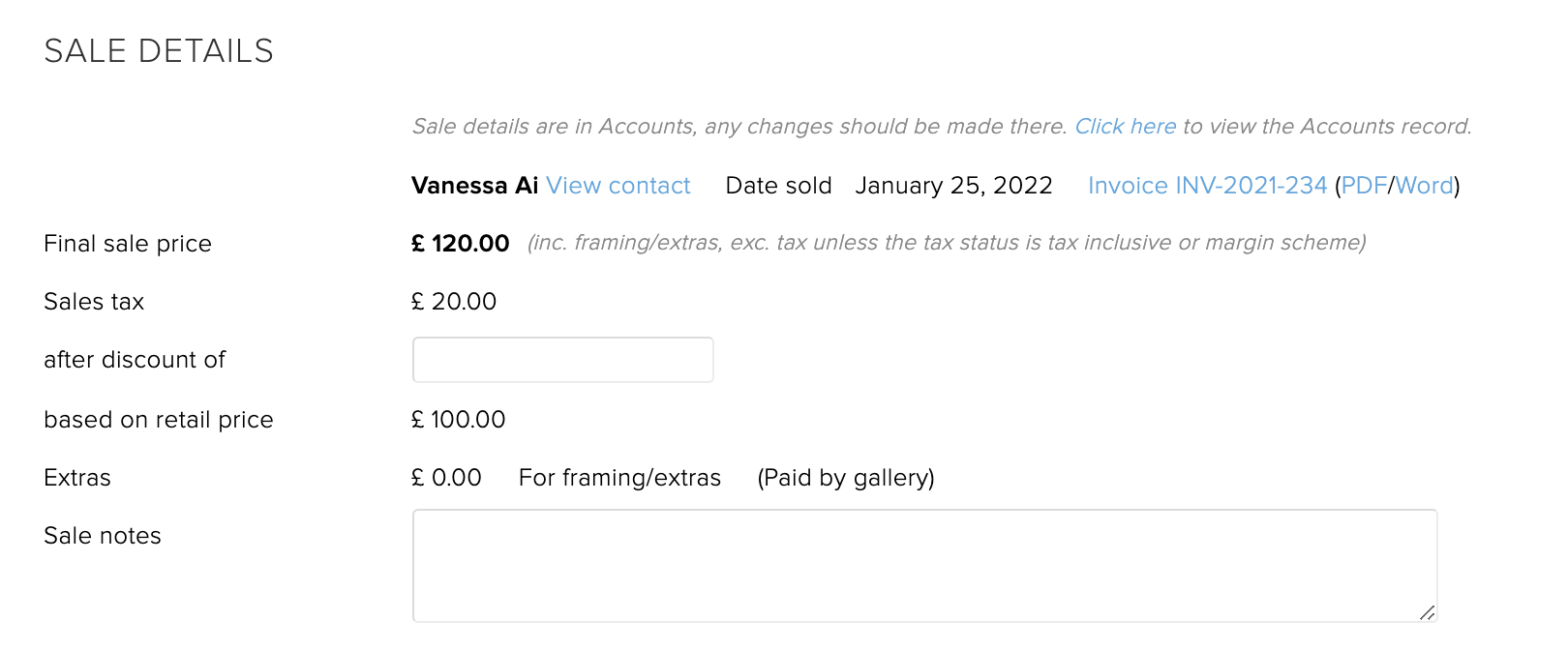 In the accounts sales tax and accounts receivable reports the sale price will be the retail (ex. tax) price.