This guide explains how to send a personalised email to one or more of the contacts in your Artlogic database.
Who can use this feature?
To find out if this feature is included in your plan please visit this page or get in touch with our team on hello@artlogic.net to request further information.
If you signed up to Artlogic before July 2023 you can visit this page to view our previous plans. Should you have further questions please contact our Support team on support@artlogic.net.
---
What are personalised emails?
You are able to send a 'personal email' to a single contact or to a group of flagged contacts and then 'Insert artworks' and/or 'Upload attachments'. If you are offering artworks that are for sale in this email, you are able to record this email as an 'Offer'.
Create an email to specific contacts
Log in to your Artlogic database.
Go to your Contacts.
Search and flag the contact/s you wish to email.
Click Send Emails/Offers.
Select Send an offer email; this will open an edit screen.
Customise your email by adding your contacts, editing the subject line (which you are able to 'save for next time'), add artworks, upload documents, and add text.
For more information about personalisation merge tags, click here.
We recommend always sending a Test email to review its content.
Finally, send your completed email.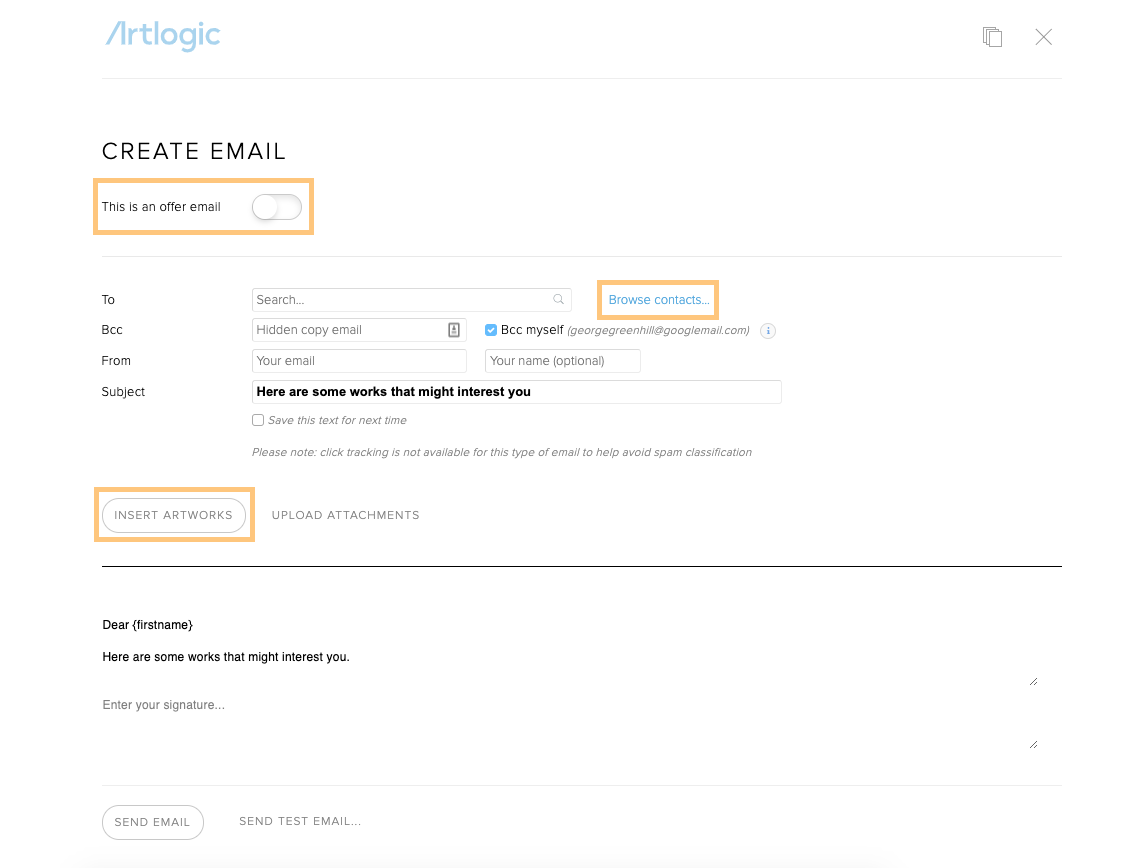 ---
Turn this email into an 'Offer'
Send and track your 'Offer' emails
See this guide for more information about sending Sales and offer emails.
---
Send a Mailing campaign
Click here to read more about composing and sending mailing campaigns.