Downloading data from your Artlogic Database
This article explains what free and paid-for services are available to you. 
---
Free services
Images
You are able to download all images stored in the Artworks section using the Chrome browser extension available via Artworks > Tools > Get the Chrome Extension.
See this guide for a more detailed explanation of how to use the Chrome extension.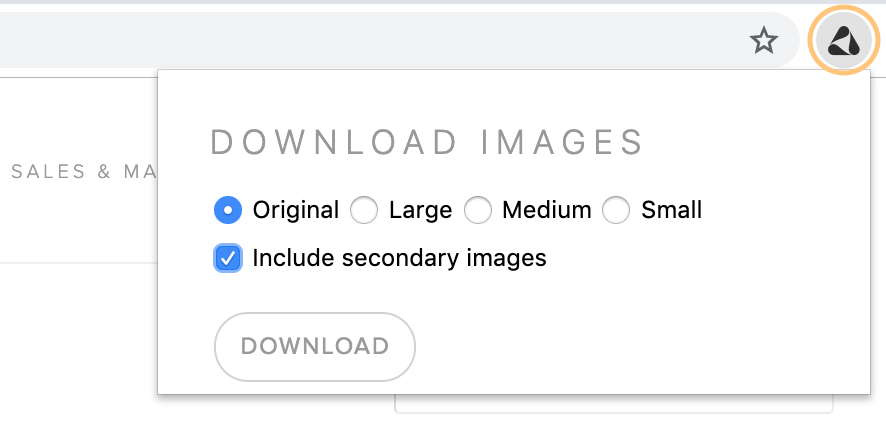 Data
Many export features have been built into your Artlogic Database and are available to use at any time at no charge. These will export your data into .xlsx or .csv files.
You can locate these features via:
Artworks > Create... > Export...
Contacts > Create... > Export...
Accounts > Accounts records > Export to Excel
Accounts > Invoices > Export to Excel
Sales & Offers > All Offer records > Export
Warning: some items like Contact Narrative will not be exported.
---
WeTransfer
We can provide this export service to you via WeTransfer for a fee. This service will need to be scheduled with our developers, and quoted so please do reach out in good time so we can accommodate any deadlines.
Artworks
Excel spreadsheet of all data
Images (including secondary images)
All uploaded documents
Contacts
Excel spreadsheet of all data
Images
All uploaded documents
Accounts and Invoices
Excel spreadsheets of all data
All uploaded documents
Warning: Some transactional items like Modification History and Sales emails will not be exported.
---
Moving to another database provider
MySQL
If you are moving to another database provider, you may need a MySQL dump. Due to the complicated processes involved, we have to quote this on a case-by-case basis. If this is something you require, get in touch with us at support@artlogic.net and we will be happy to provide a quote.
---
Exports from your Artlogic Website
Click here to read more about data exports from your website.