Create exports from your database so you can easily import artwork details directly into Articheck to create digital condition reports.
Turn on the preference to start
Click Other > Admin > Preferences > Core preferences > Integration > 'Enable Articheck integration'.
Generate exports
Once this is turned on you can make an export of artworks for Articheck. Do this by going to Artworks: click Action > 'Create' > 'Documents/Reports…'
And then choose Exports > Export for Articheck (CSV).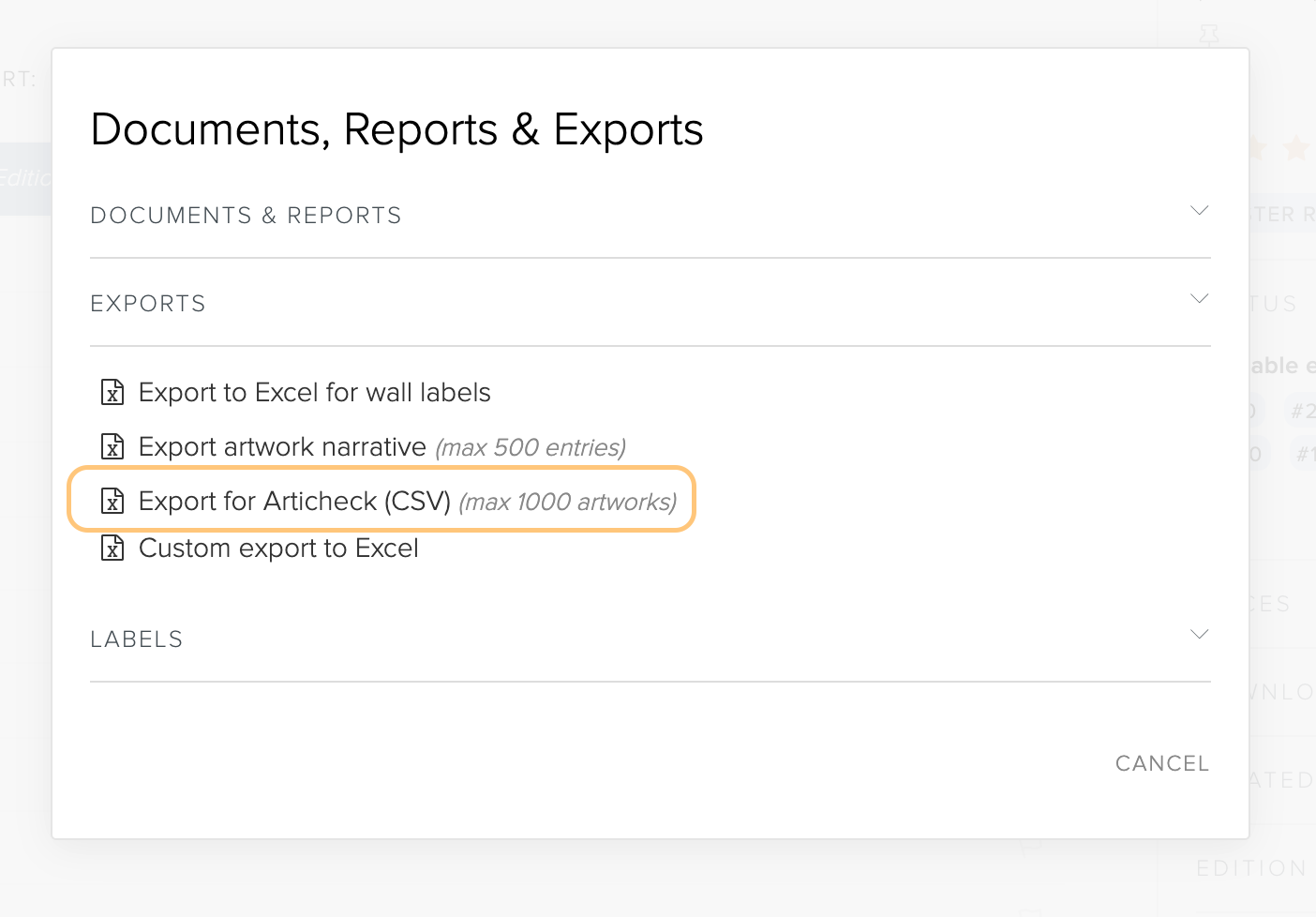 This will create an Articheck compatible CSV export that you can then use to import your artworks into Articheck. There is a maximum report size of 1,000 artworks but you can always create multiple exports if required.
---
Explore our other integrations