How to set up translations on your Artlogic Website
Translating UI features, buttons, links and headings. This guide will talk you through how and where to enter translations for your website.
Info
: If you have not yet enabled translations on your website, or you are unsure whether your website package allows for this particular feature, please first refer to our guide on
Setting up your Translations
. You will need to first get in touch to let us know which additional languages you would like enabled.
---
Where to start
There is no automated way to populate your translations, so once this feature has been enabled for you, you will need to manually enter in the translated text for your website.
There are two places to enter these translations.
The first is by making edits to the pre-entered translations for the general fields of the website (i.e enquire, next, previous). These are text fields that can be found across all of our Artlogic websites.
The second is translating content specific to your website.
In order to enable translations for your website, please go to Settings > General > Enable languages & translations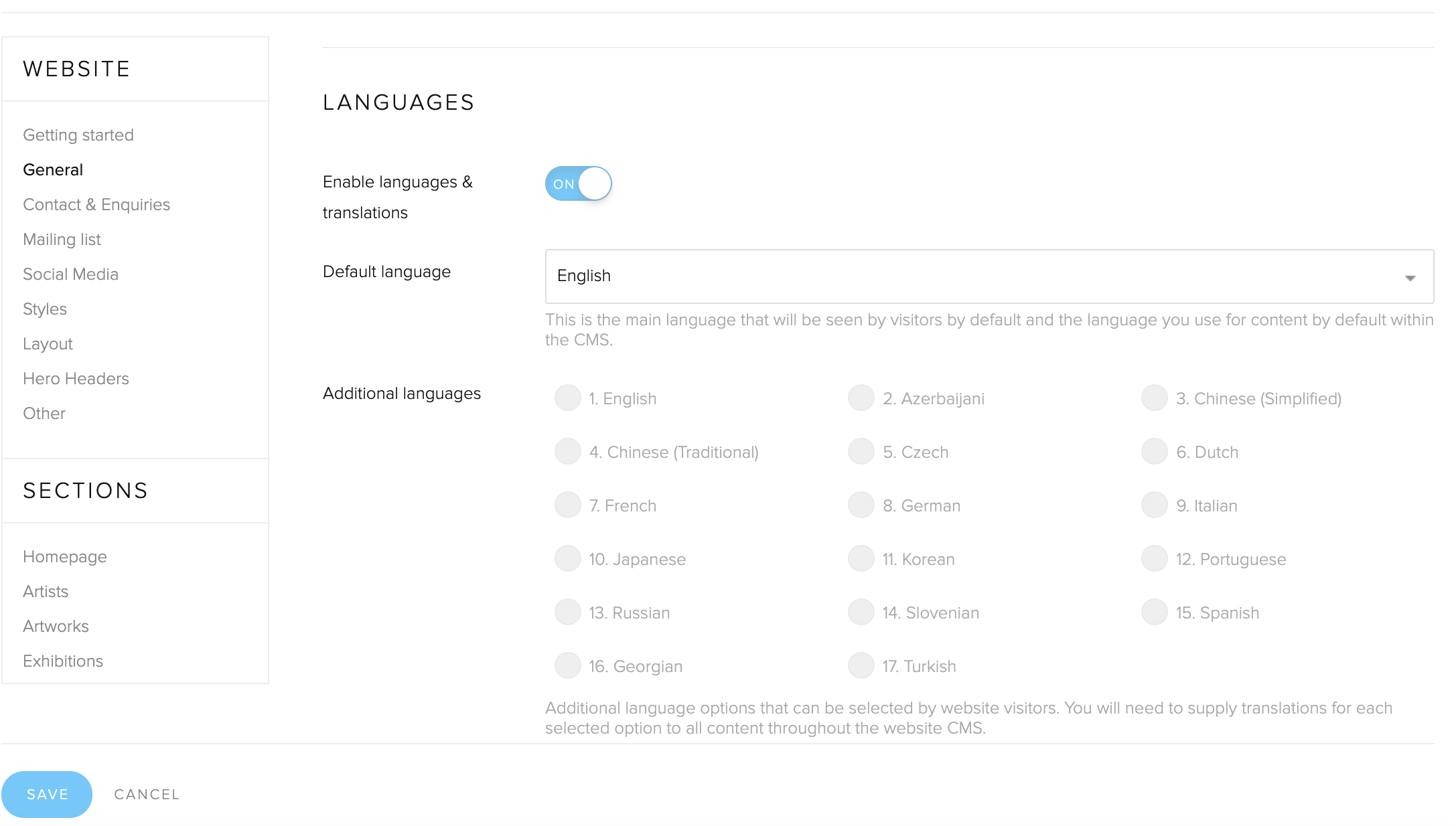 Here you can select from the dropdown menu your default language - this is the main language that will be seen by visitors by default and the language you use for content by default within the CMS.
Below this is a list of additional languages you can choose from. These will be the secondary language options to the default one you have selected above. Additional languages will need to be selected by your website visitors on the language menu bar (displayed on the top right of the main navigation on all your website pages). You will need to supply translations for each selected option to all content throughout the website CMS.
---
Translating general text fields
E.g. Exhibitions, Artworks, and Back to Homepage
Steps
Log in to your website CMS.
Go to Records.
Translations.
Click the pencil (edit) icon to the left of a specific translation.
Enter your translation.
Save changes.

Info: Additional Translation records will appear as records are activated and created, so make sure to add in new translations as you populate your website.
---
Translating specific content fields
E.g. Contact page, Artists 'Overview' and 'Biography'
If you need to translate the text you've entered yourself within your pages and records, you'll want to navigate to the individual page in question. For example e.g. Pages > Exhibitions > Select the 'pencil' (edit) tool for your selected record.
For simple fields like 'Title' and 'Subtitle' you'll need to hover your cursor over the field to activate the 'Translate' button: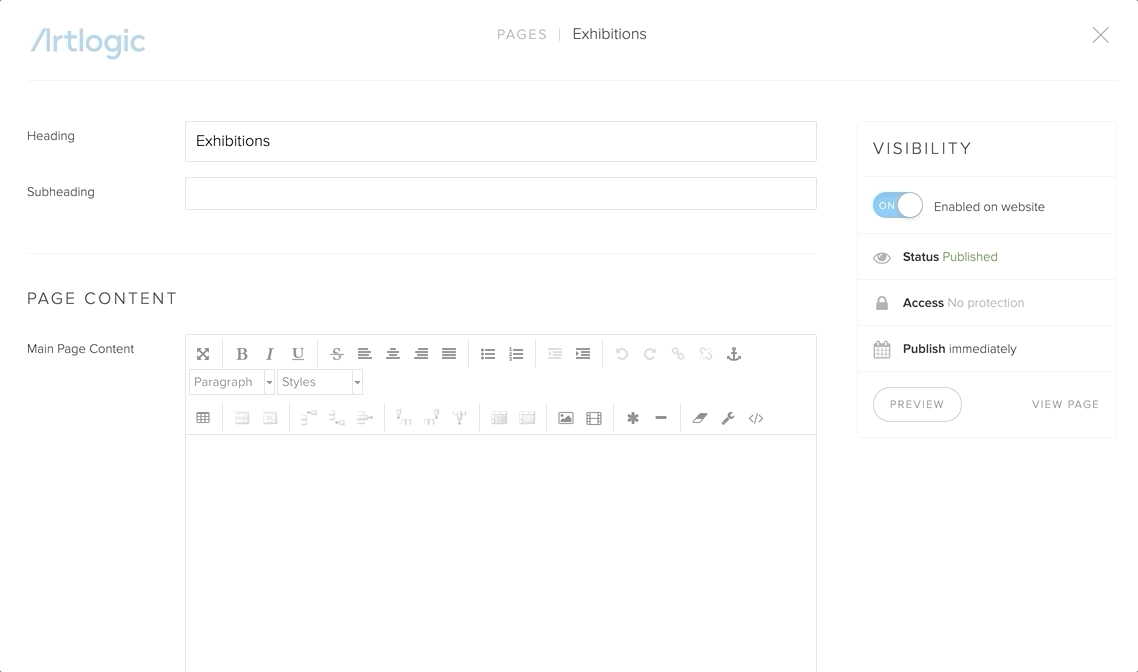 For more complex fields that have a grey toolbar incorporated, you'll find the 'Translate' button below the field itself. Click on the translate button to enter in your translation of the content.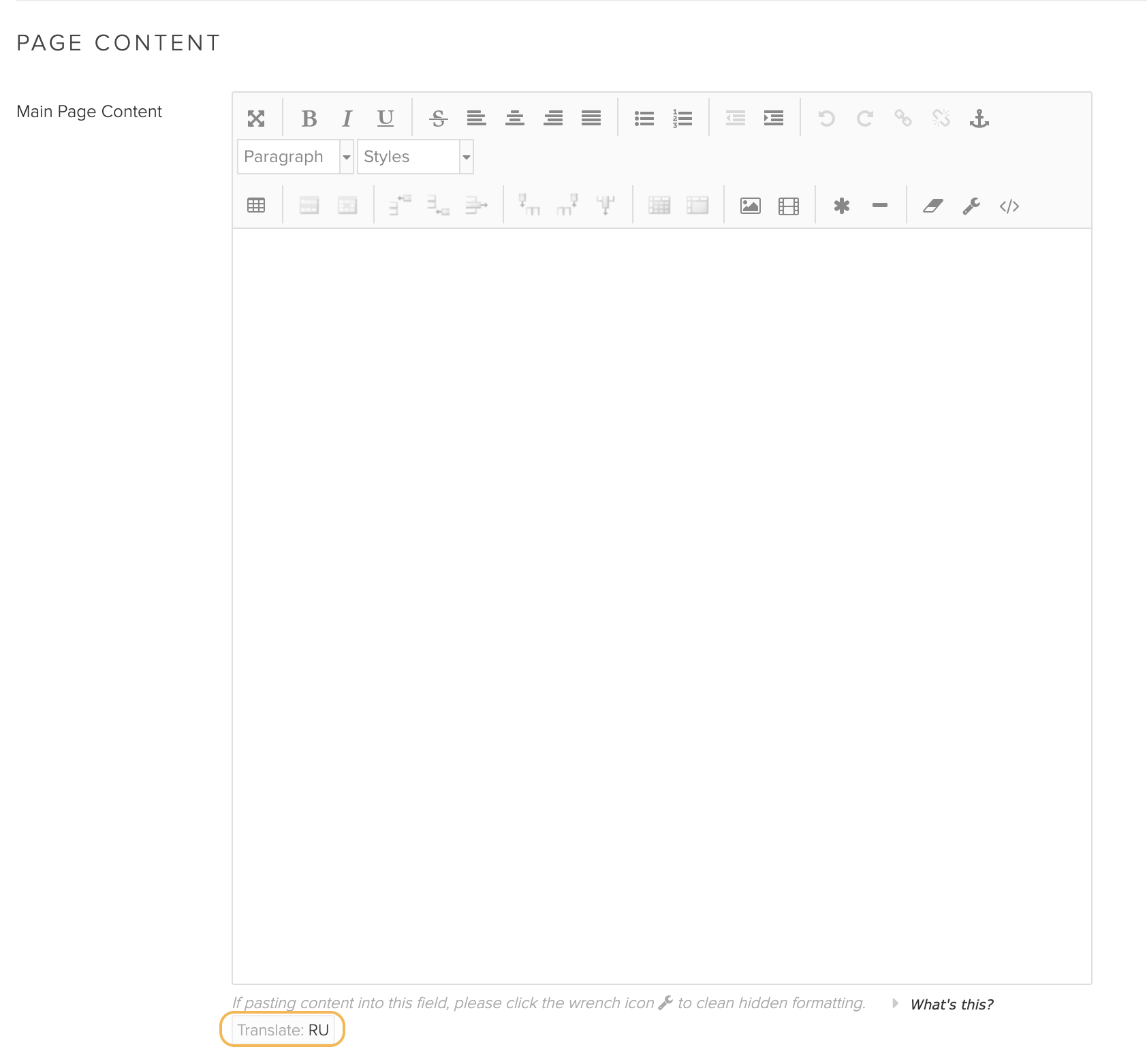 Warning: If the primary language of your site is not English, you may need to go to Records > Translations and translate some phrases from your primary language back into English in order for this feature to function correctly.
---
Need more help?
We hope that this guide will be able to help answer any questions you many have, but if you require any further assistance, please feel free to send your query to support@artlogic.net.