Create discussions and further engagement with your articles by enabling the comments section. You are able to do this and make other modifications to your Blog posts in the Other records section of your CMS.
---
Comments
Comments can be enabled in your website settings by following the steps below.
Steps
CMS > Settings > Settings > Sections > Other records.
Enable the comments option.

When enabled, an 'Add a comment' box, like the one below, will appear under each article on your website.

When a visitor submits a comment on one of your articles, they will receive the following message: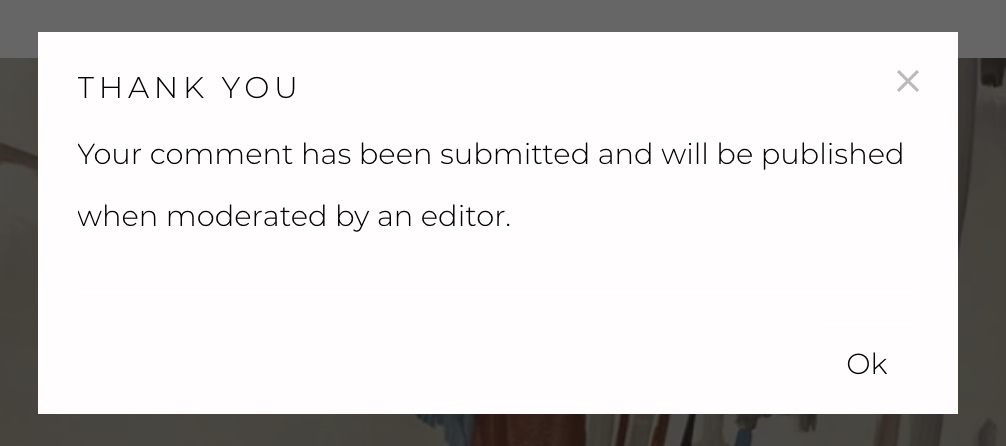 View you visitors' comments
You can see the comments that visitors have left by going to Records > Blog > Comments (unapproved).
Here, you will be able to moderate which posts are shown on your site by either approving or disapproving each comment. You can also attribute an editor rating to that comment to help distinguish the quality of each comment.
You will also be able to make them live on your website. Once comments are approved, they will appear beneath the article this like: